TL;DR I created a new project called This House Does Not Exist which uses AI to generate modern architecture homes.
Just 2 weeks ago Stability AI open sourced their AI imaging model Stable Diffusion. It lets anyone generate images based on text. I think it's groundbreaking and revolutionary.
I think it's amazing this technology is immediately open sourced and put into the hands of anybody with a computer. OpenAI launched their text to image model called Dall-E but it was closed source and severely limited what you could generate.
For example it doesn't allow you to generate anything even remotely close to naked bodies, or sensitive topics. That's sad and against the ideas of free speech I think. Information wants to be free. Technology too. I stopped using Dall-E quickly as it felt unusable.
Meanwhile Stable Diffusion is fully open, hackable, and you can see everyone hack on it already. You can install it on your computer locally without using any internet server to generate images:
I played with it for days and generated lots of stuff. Of course first cute cats and Samoyeds: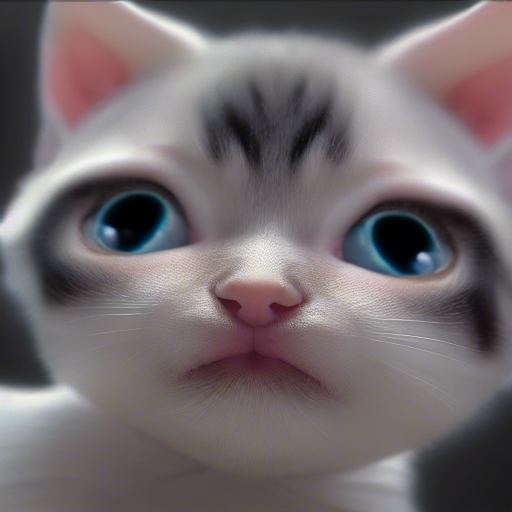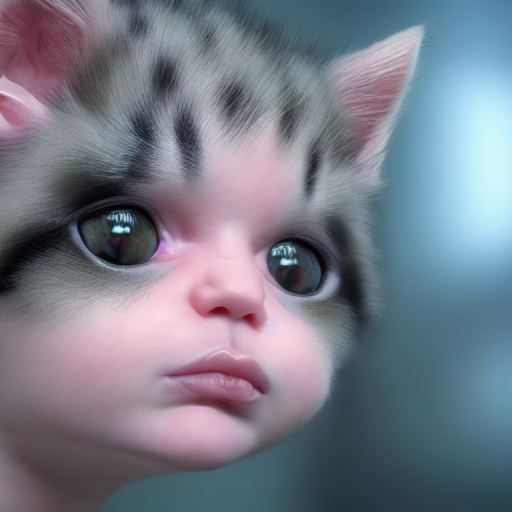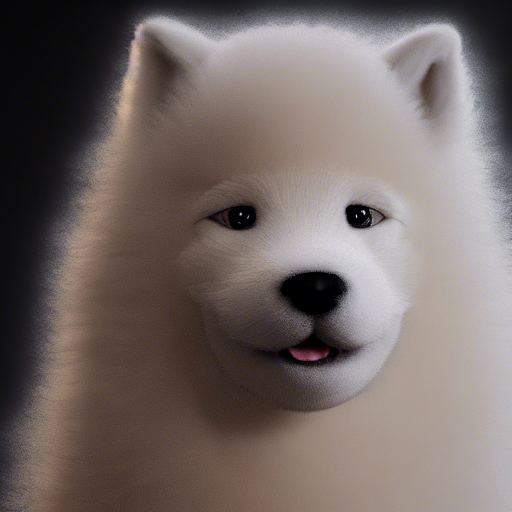 I think nobody tells this but most people will spent about an hour generating NSFW images, just cause it's fun and exciting to see if it's possible. And because DALL-E didn't allow it. Then after a while, the weird four armed people with faces merged with hands gets boring and you switch to generate other topics.
I've always loved dreaming about architecture, in specific ArchDaily-style houseporn. Houseporn means "Houses you can fap to" meaning and there's a subreddit about it.
So I tried to generate houses. My first tries were pretty basic and not great, e.g. "modern house":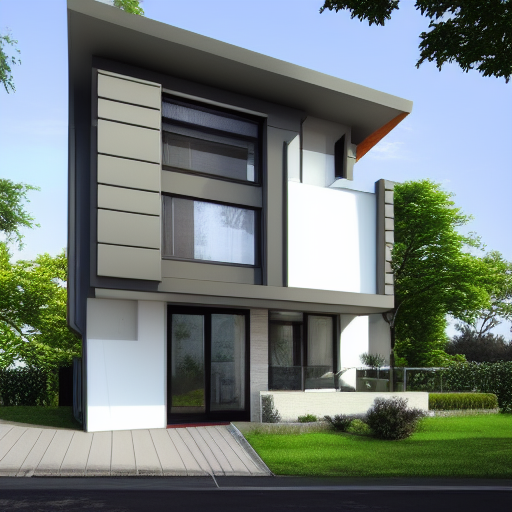 Then "modern architecture house":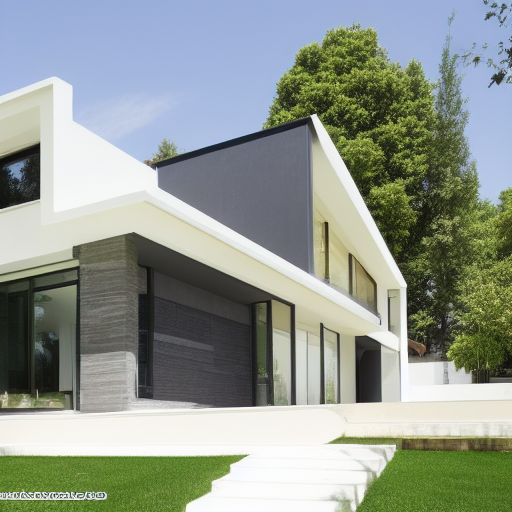 I first thought it was Stable Diffusion, but then I learnt it's VERY important to write extensive paragraph-long detailed text, so called "prompts", to get what you want. The thing with OpenAI's Dall-E is that they pretty much write the prompt for you. If you enter "modern house", they'll add lots of text to make it look nice. With Stable Diffusion you need to do that yourself.
I tried to generate "a modern design villa in Bali", and it got a little bit better: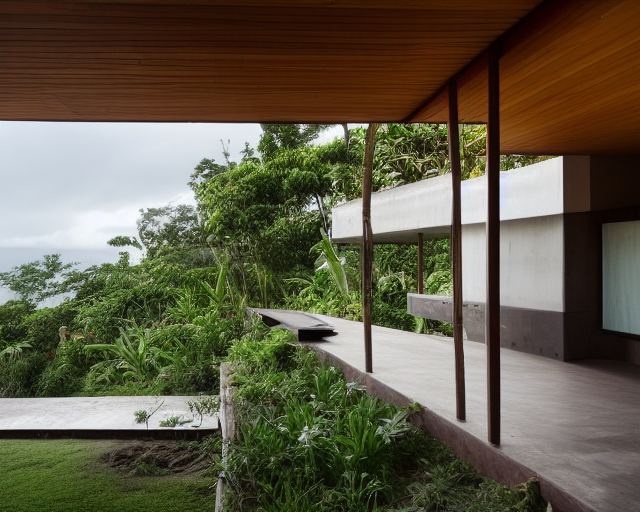 I then scoured Discord, Github and prompt-making sites to learn how to write good prompts. And after a lot of tweaking it started generating interesting houses: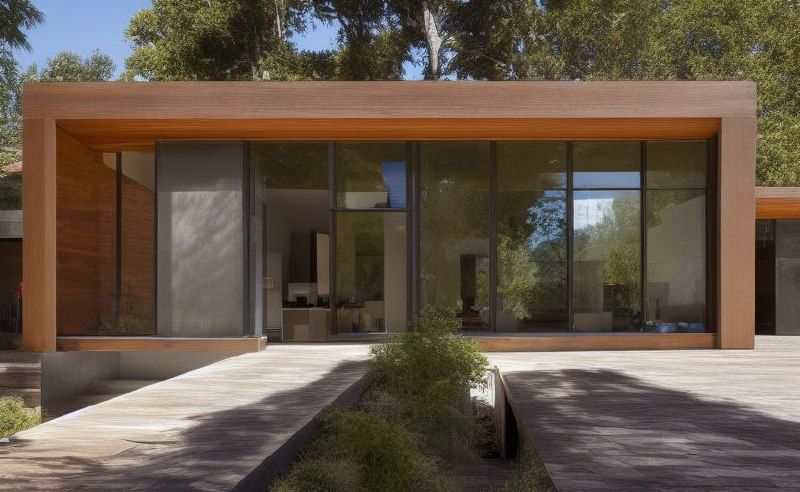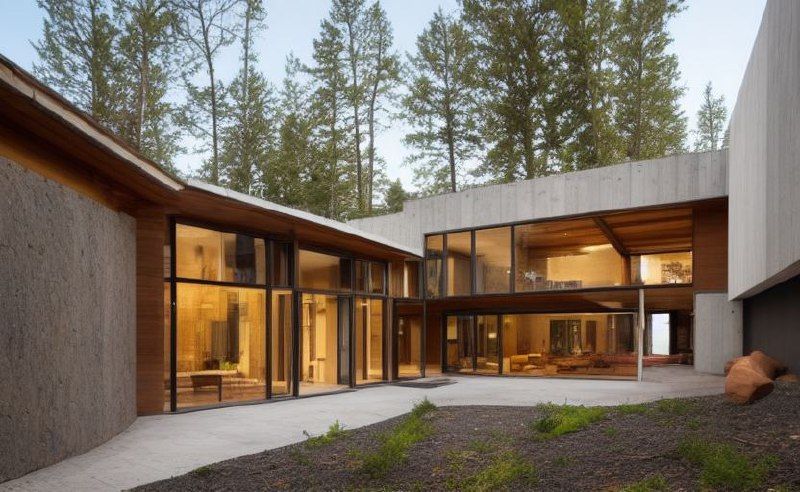 I started realizing the prompts are the secret sauce here. Prompts are as important programming code if you're working with AI generative models. The computer is still stupid and it wants to know EXACTLY what you like to generate, in what style, at what time, with which details. If you give it all that it'll shock you what it can generate for you.
With my prompts improving, the houses I generated started becoming very beautiful: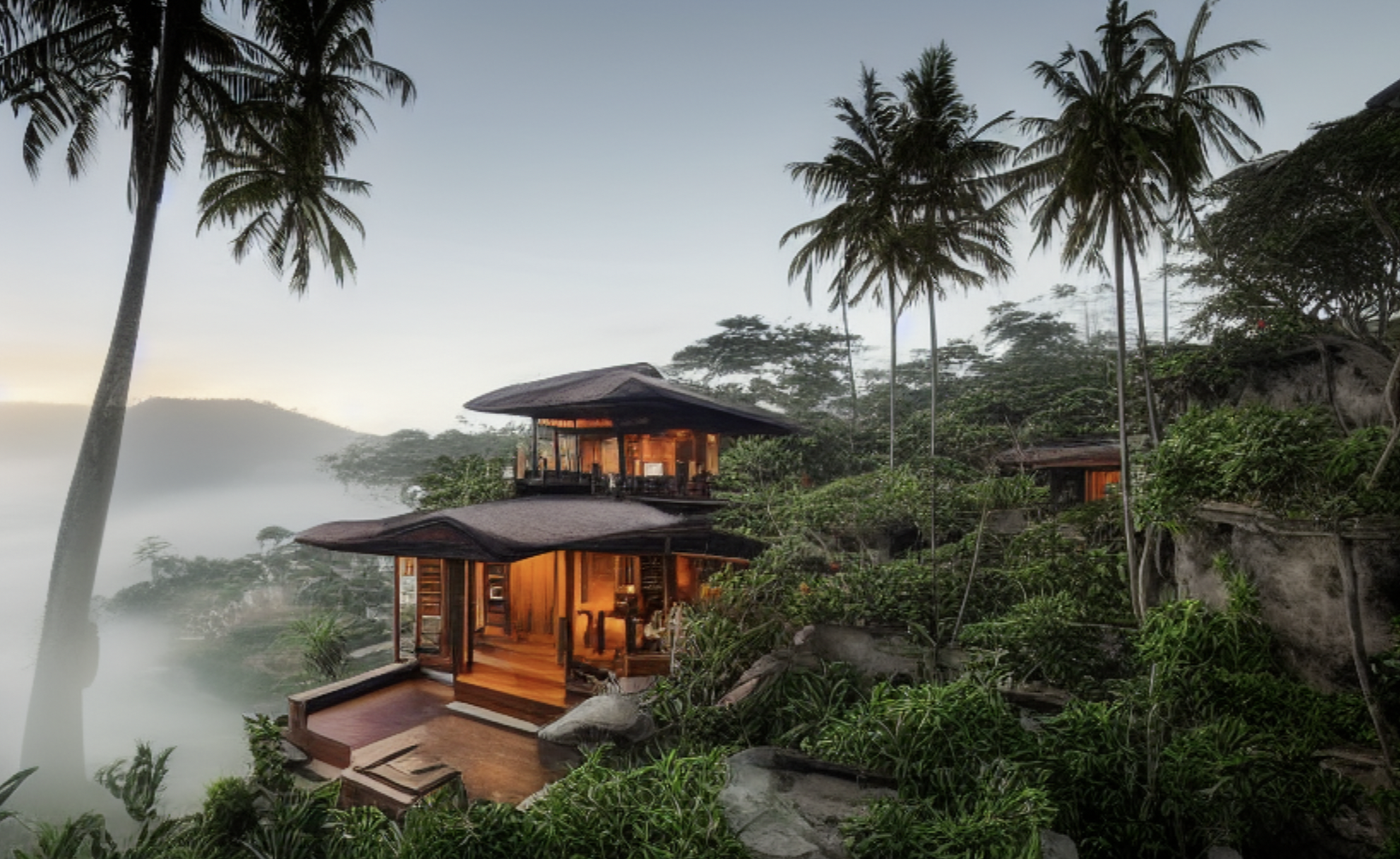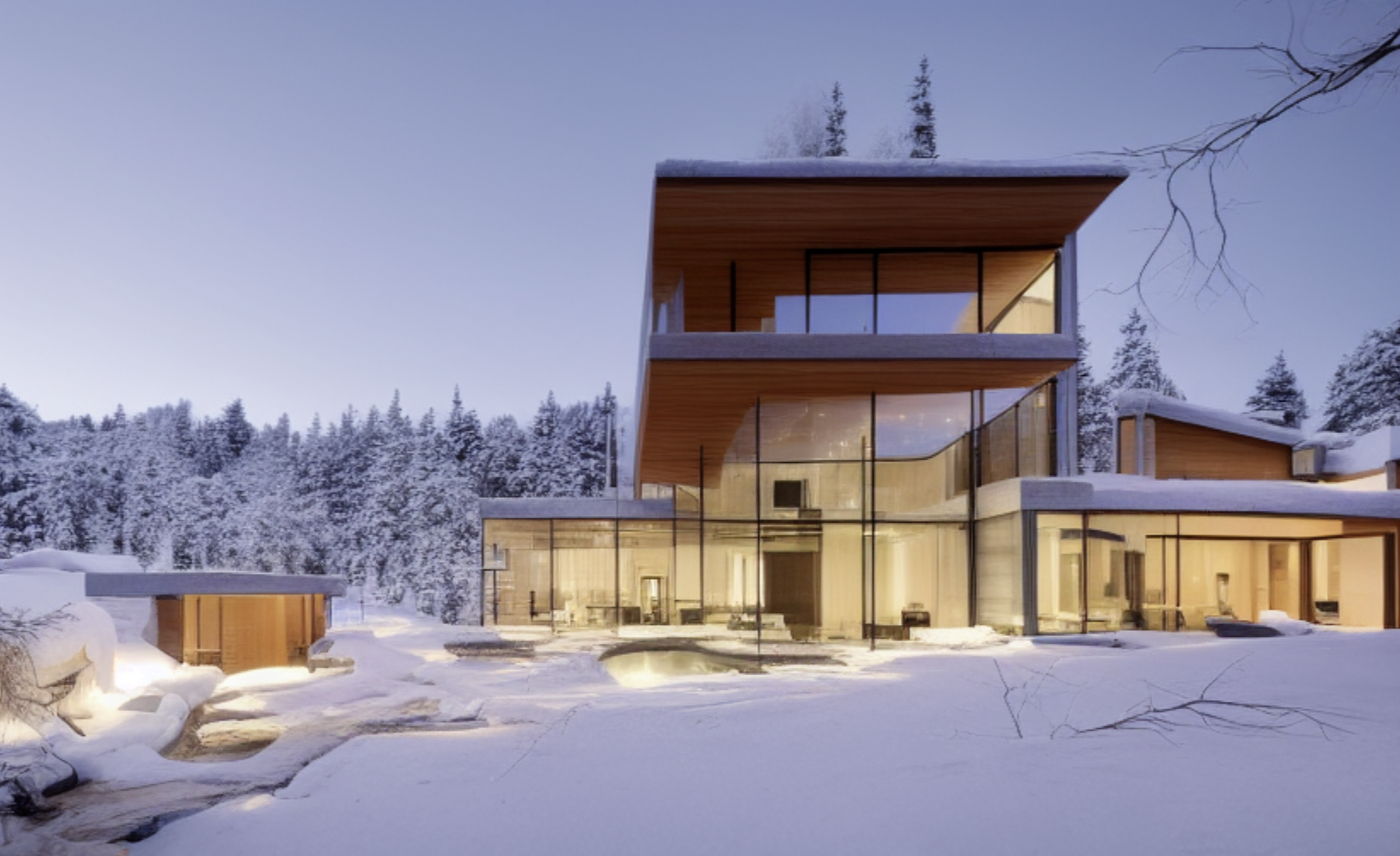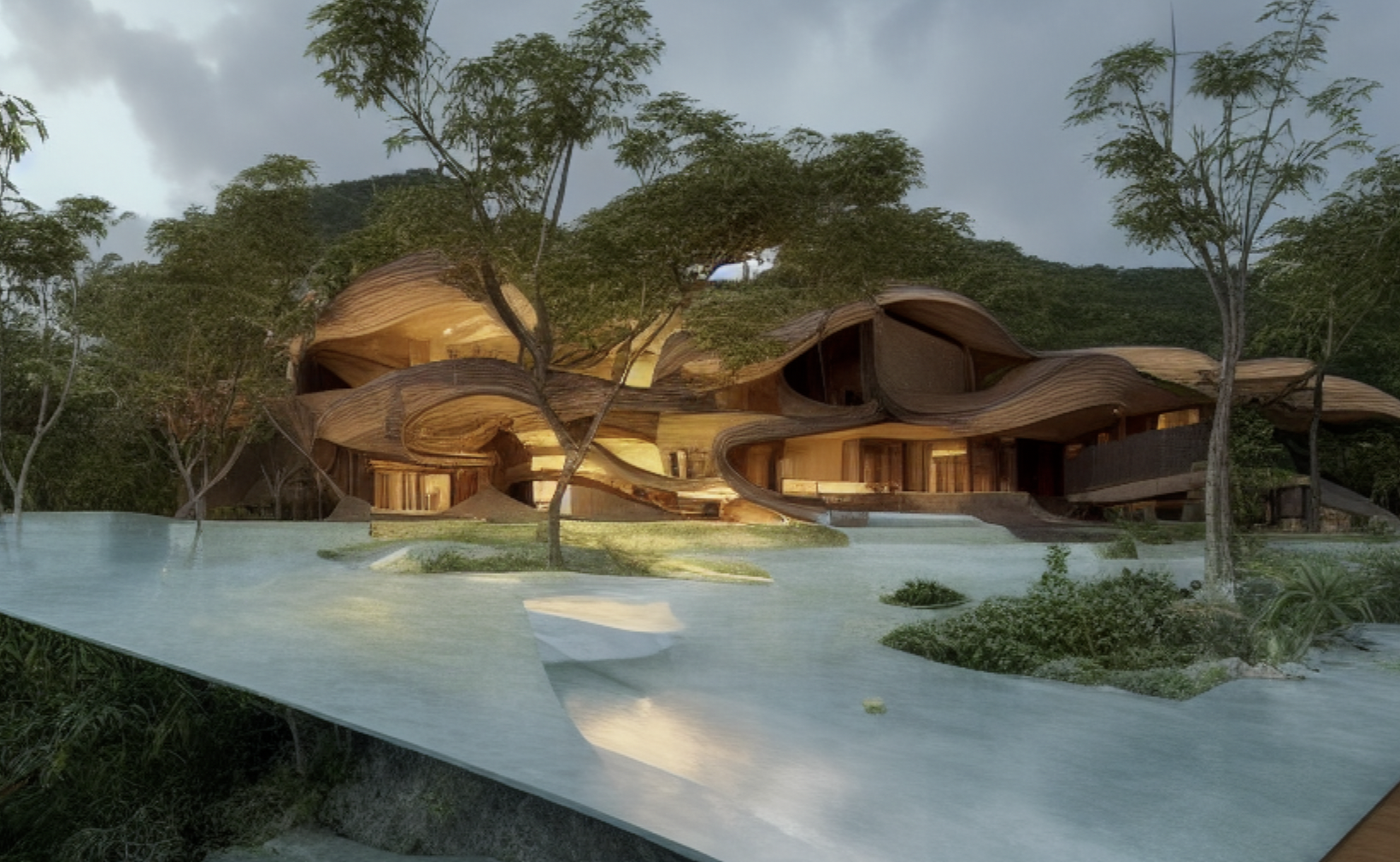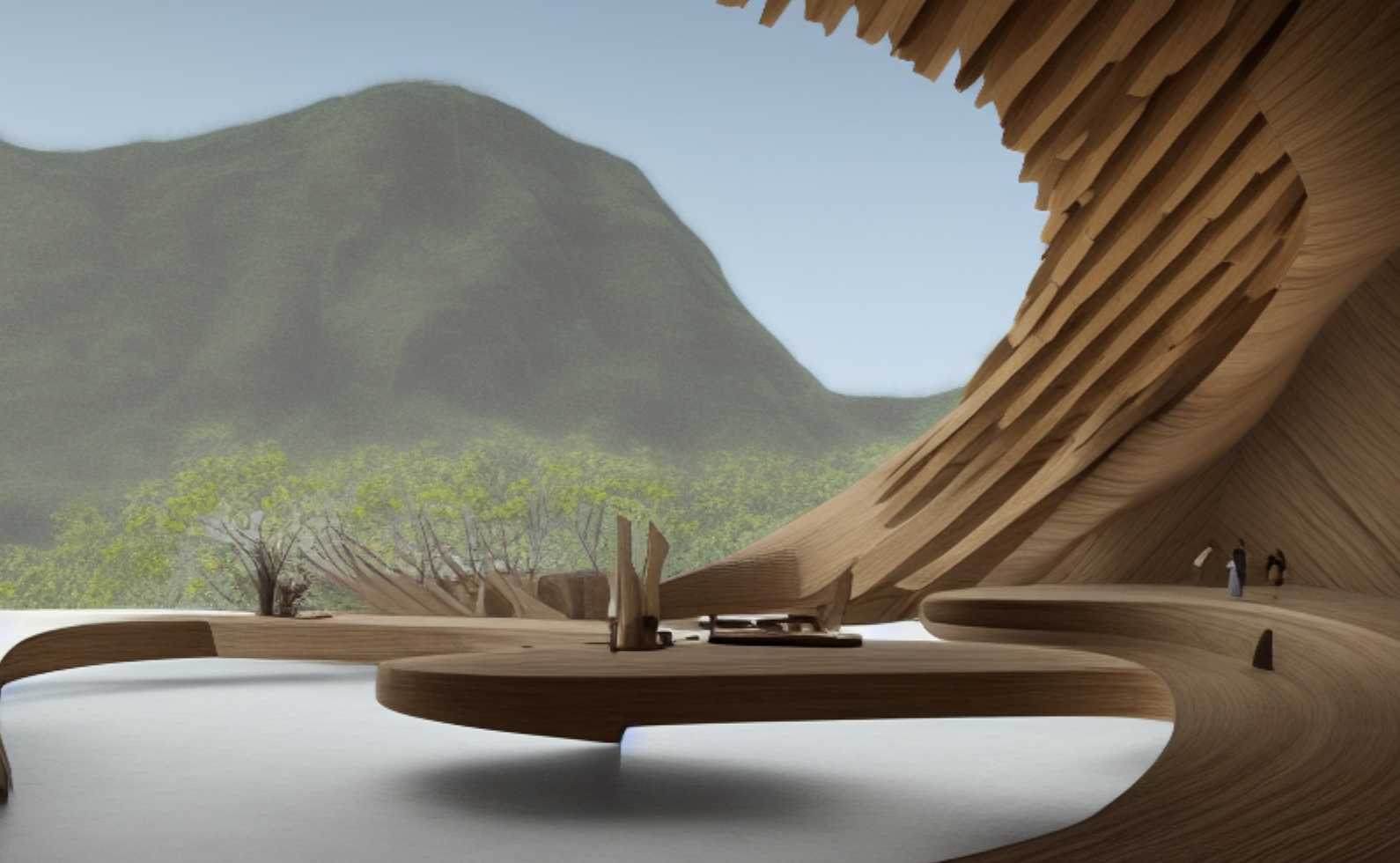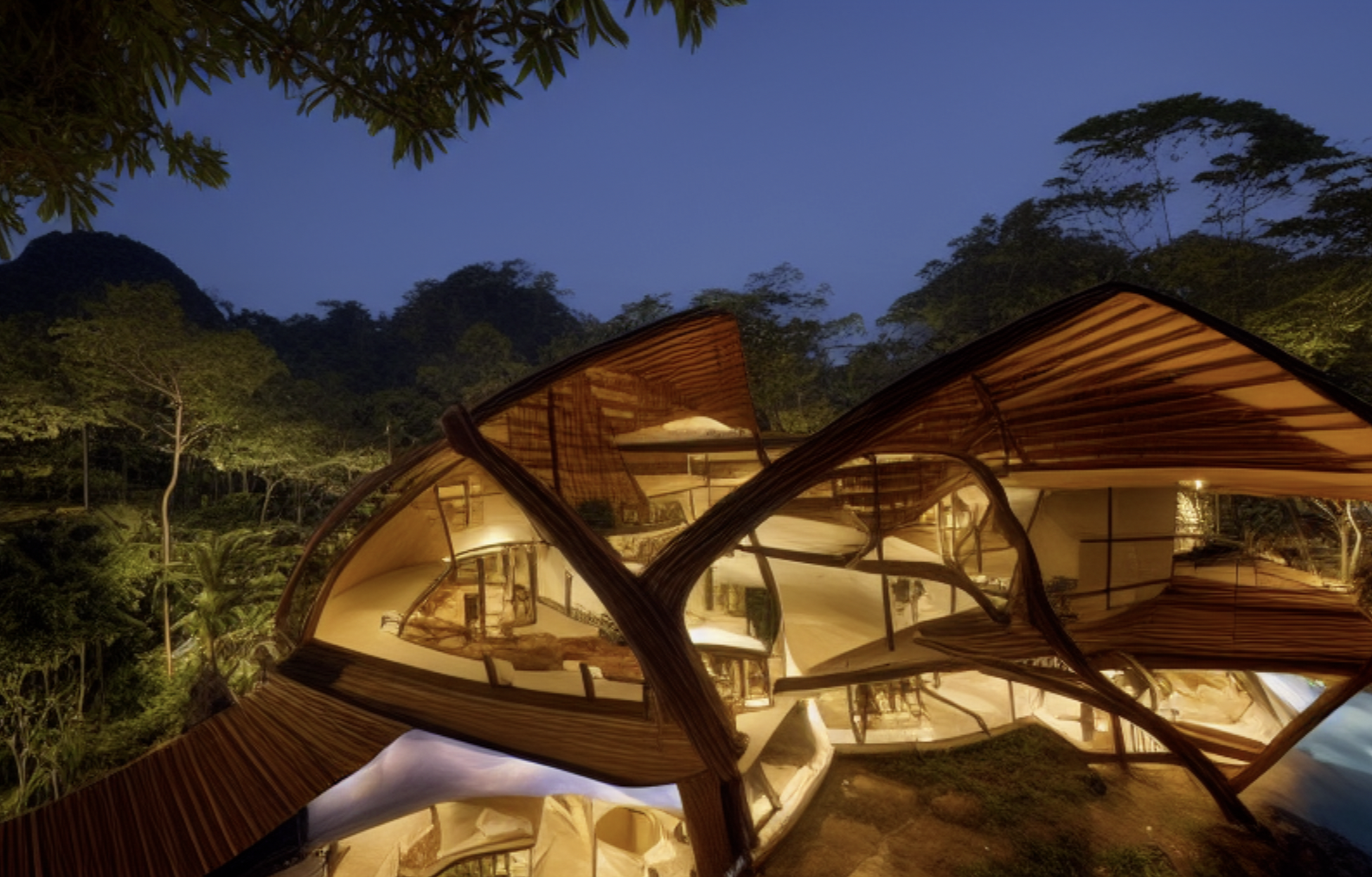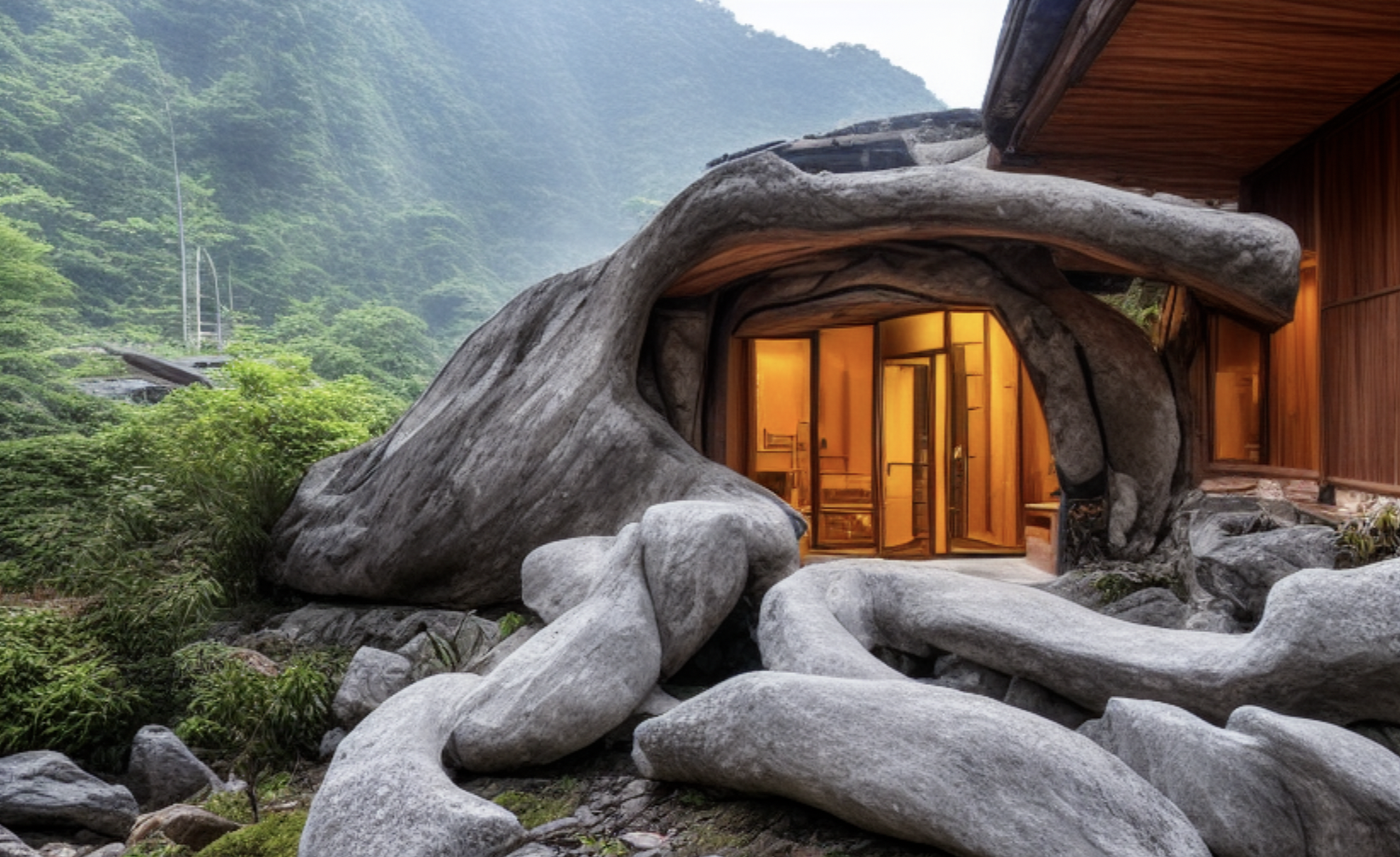 I built a website around and inspired by the name of This Person Does Not Exist which is an AI that generates non-existing people, I called it This House Does Not Exist and launched it:
Within a day it showed up on ArchDaily, the site that inspired it: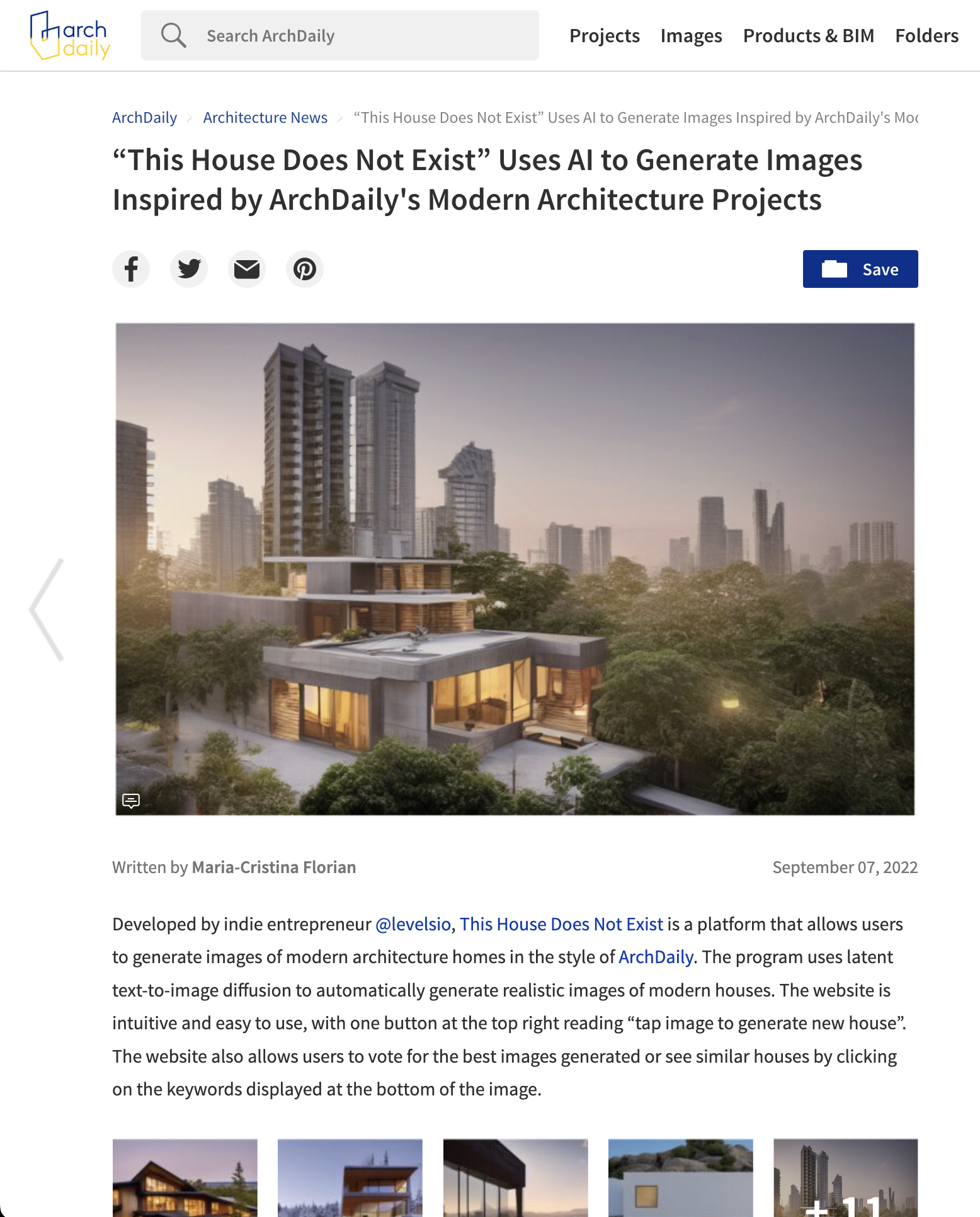 I've since been improving it every day, adding different style houses:
I also added upvoting, so now there's a top ranking of the best houses: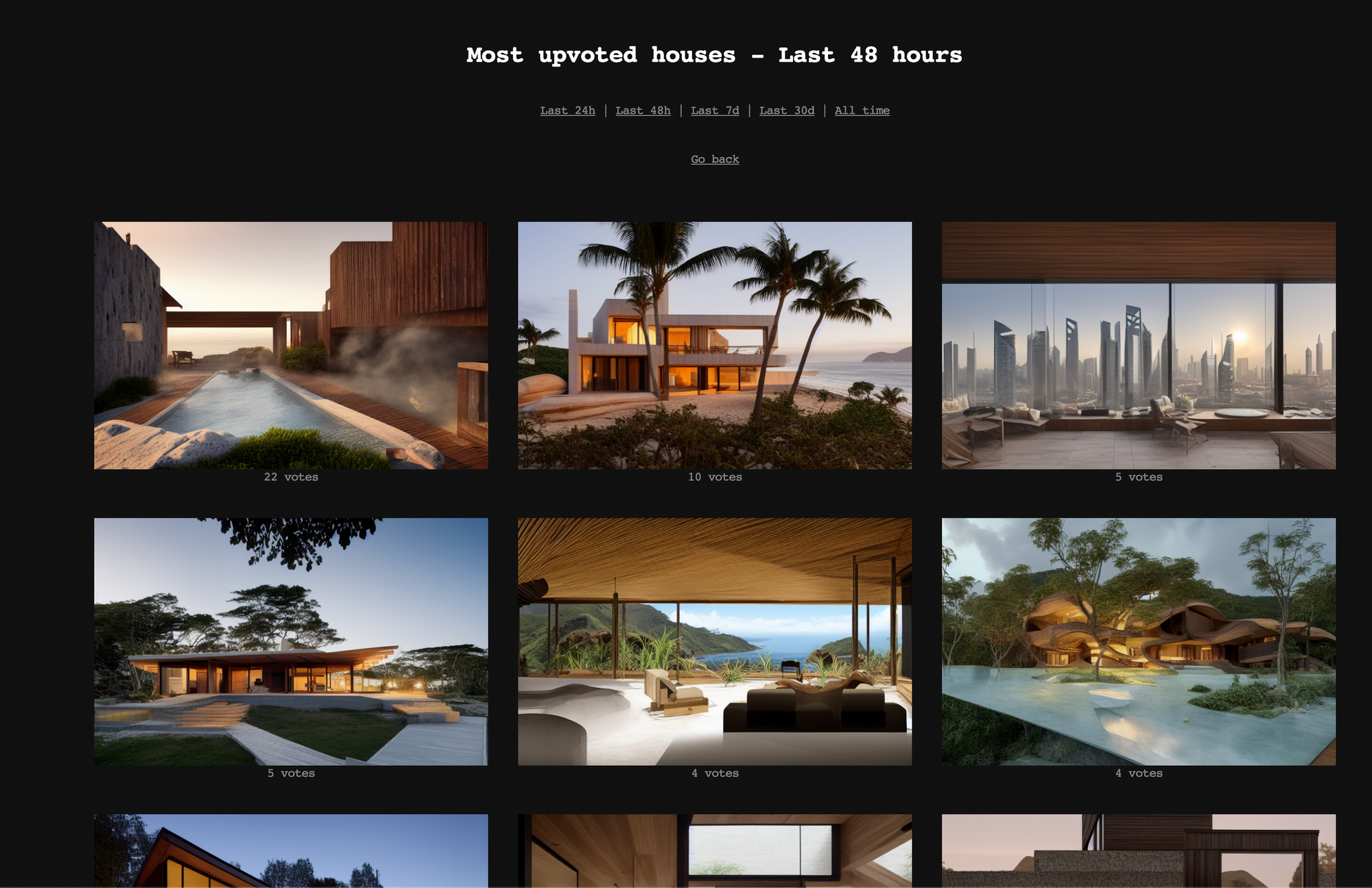 I also used an AI text generator to generate house names and descriptions: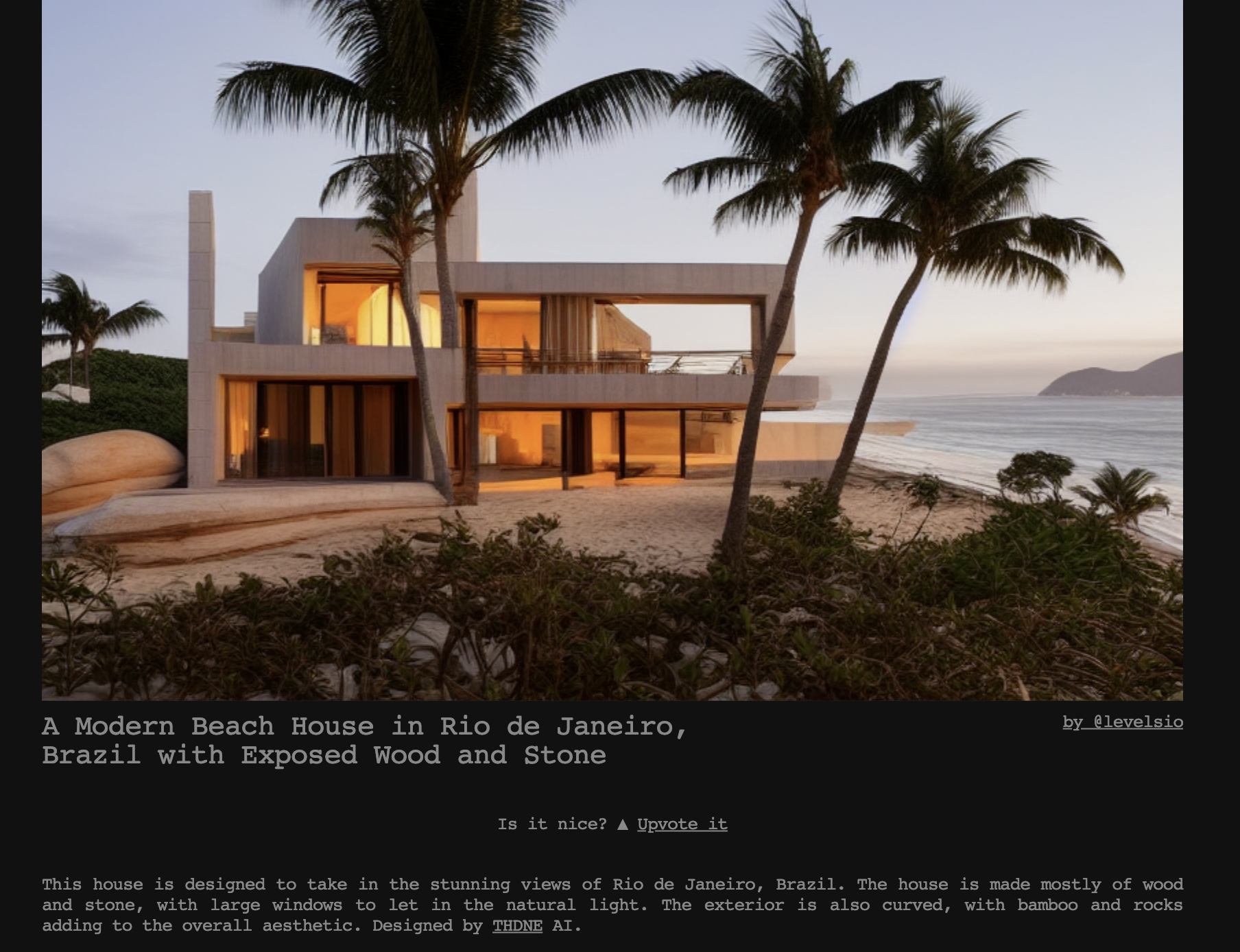 And added social media cards: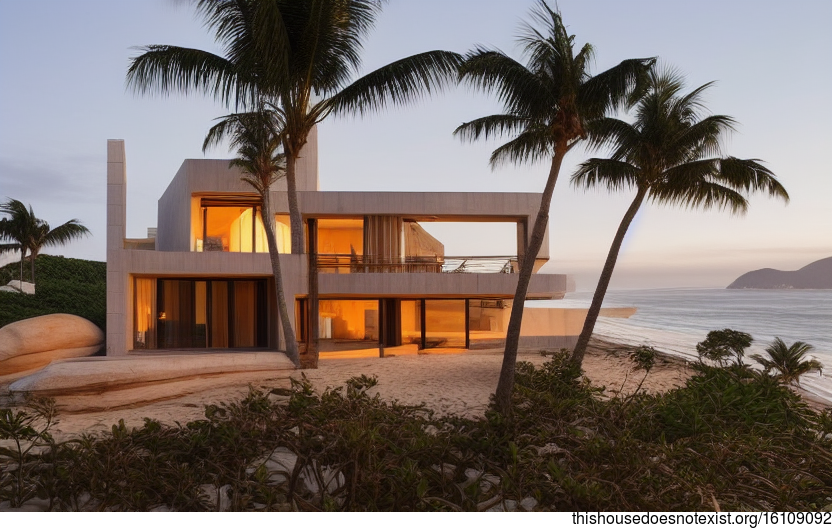 As well as tag pages like for houses in Bali: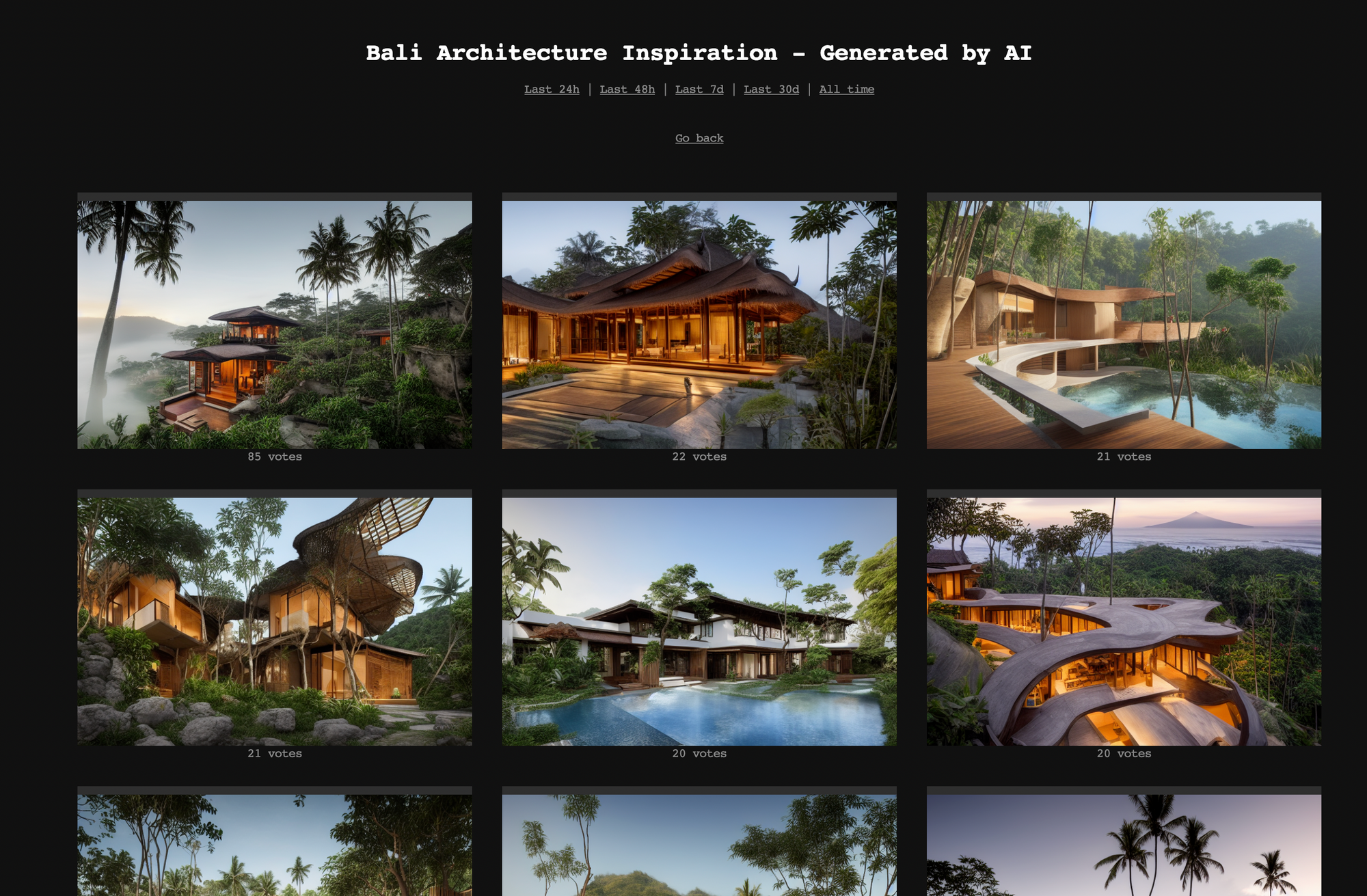 And for the top voted house (and my own favorite too) I've asked an architect to model it in 3d: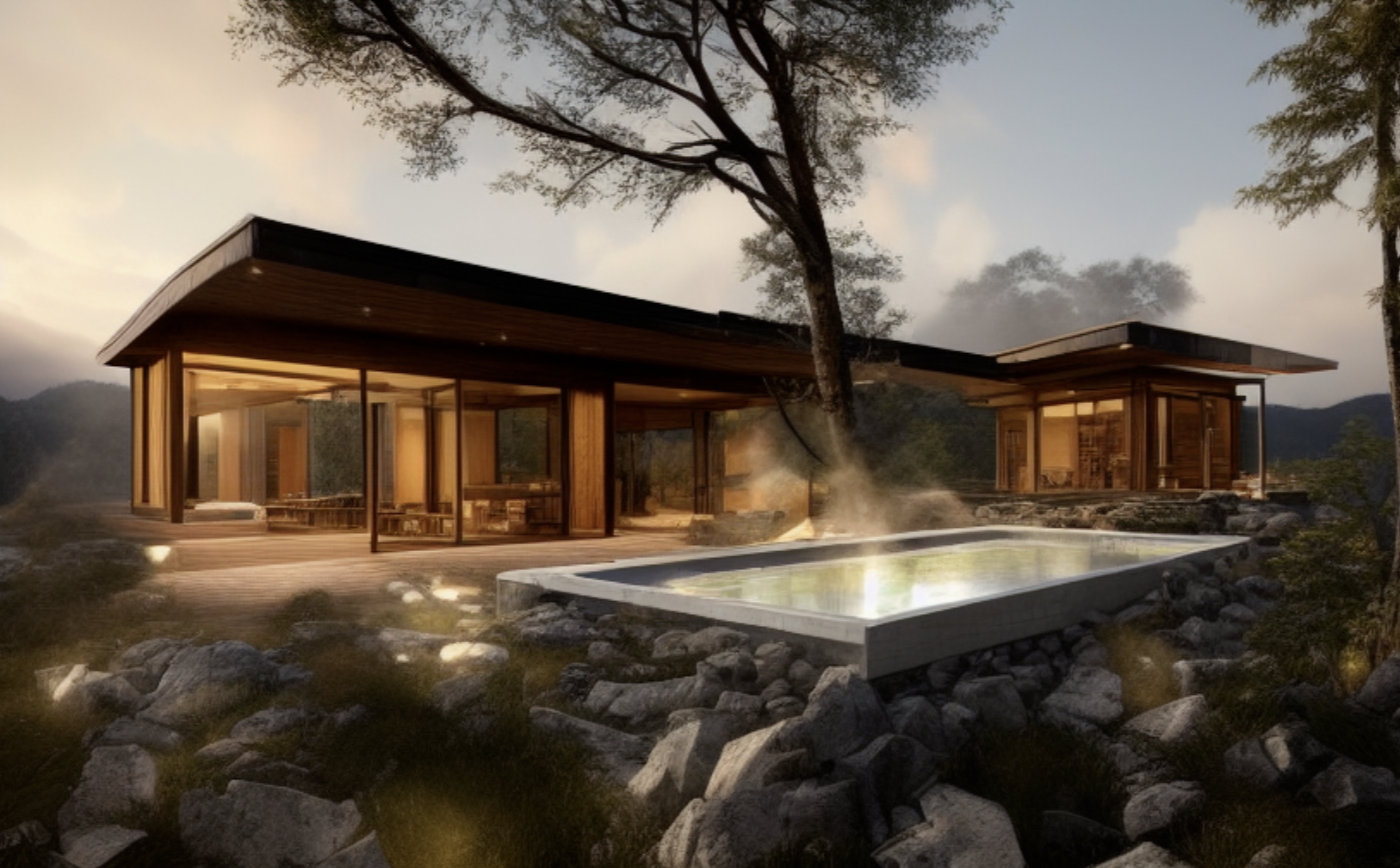 In a week or so it'll be done and I will open source the model and AutoCAD. And it'll be the first AI-generated open sourced house!
It hasn't even been 2 weeks working with and making stuff with Stable Diffusion and it's been such a whirlwind already.
It's really commendable and amazing that the hardcore ML software engineers from Stability AI open sourced this model so that anyone can build stuff with it. I'm not a hardcore software engineer, but I am a builder. And so getting these new tools to build things with is just really fun for me. Thank you Stability AI! And I'm really excited about the next developments of this project and the spinoffs I have planned.
And hopefully in a few years you can visit me in my AI-created house, or any of the variations of it: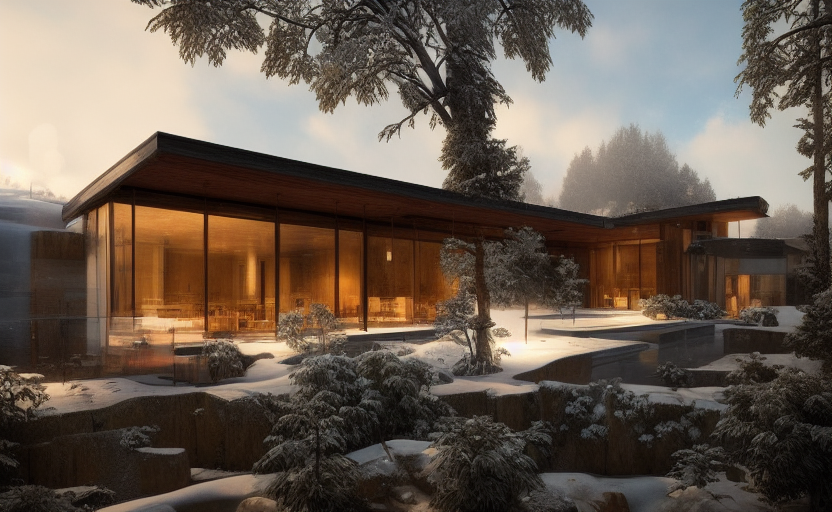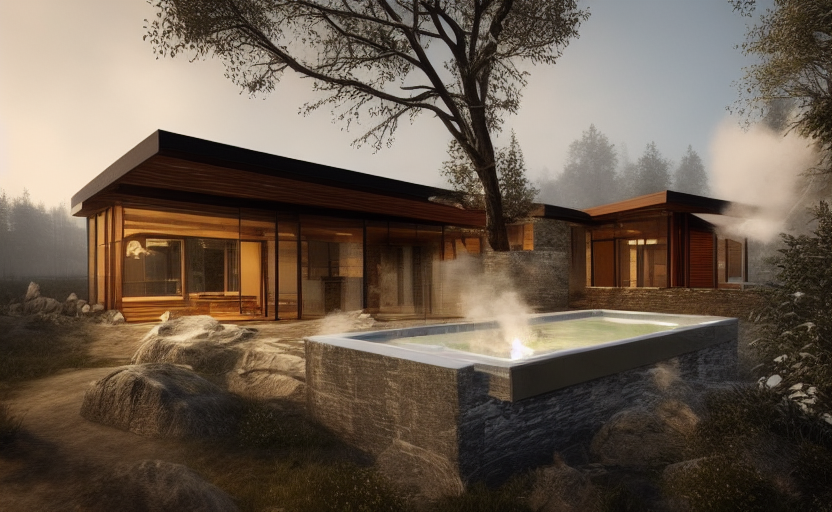 P.S. I'm on Twitter too if you'd like to follow more of my stories. And I wrote a book called MAKE about building startups without funding. See a list of my stories or contact me. To get an alert when I write a new blog post, you can subscribe below: