💫Today, exactly 5 years ago, I launched the first version of Nomad List on Product Hunt.
Now, 5 years later, I present you with 🌴Nomad List 5, which lets you find the best places to work remotely in the 🌎 and a lot more.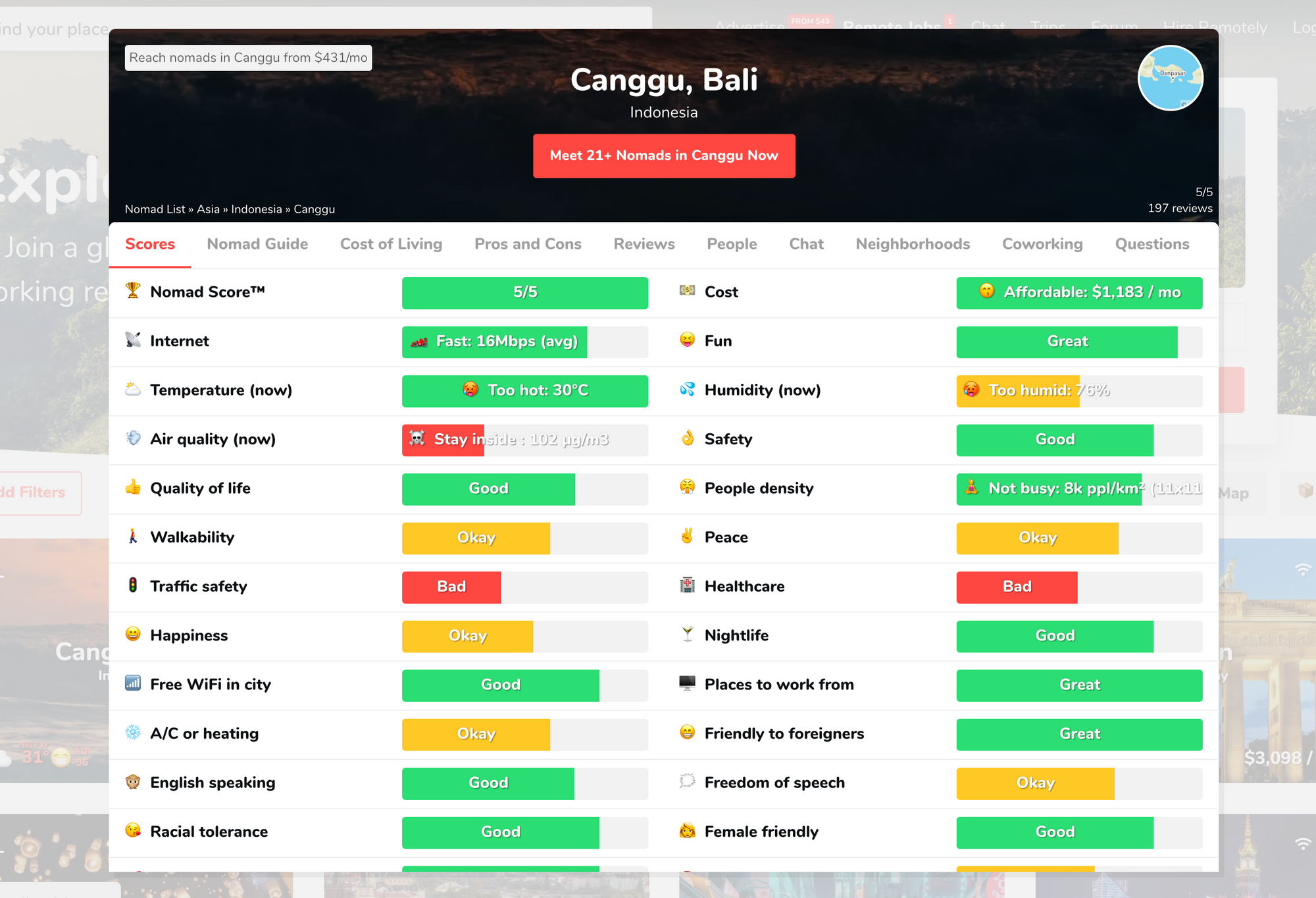 🧠 Nomad List now has over 1,000,000 data points for almost every major town and city in the world with a significant population. That's data that ranges from climate throughout the year, to gender equality, to the average income of people living in different cities.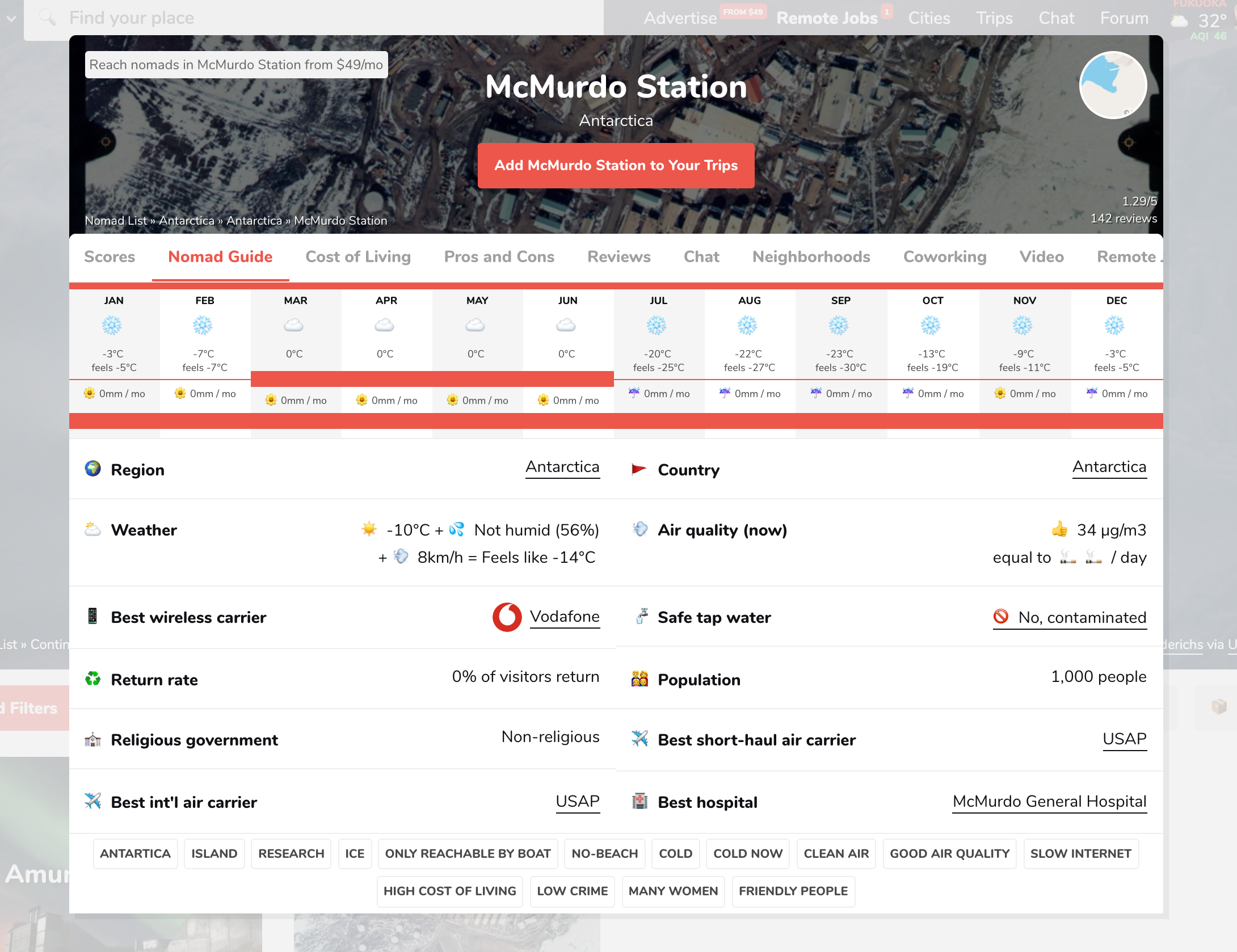 🌎 Cities now stretch across 5 continents, I even have the only two places in Antarctica with inhabitants (hint, it's mostly scientists :D): https://nomadlist.com/antarctica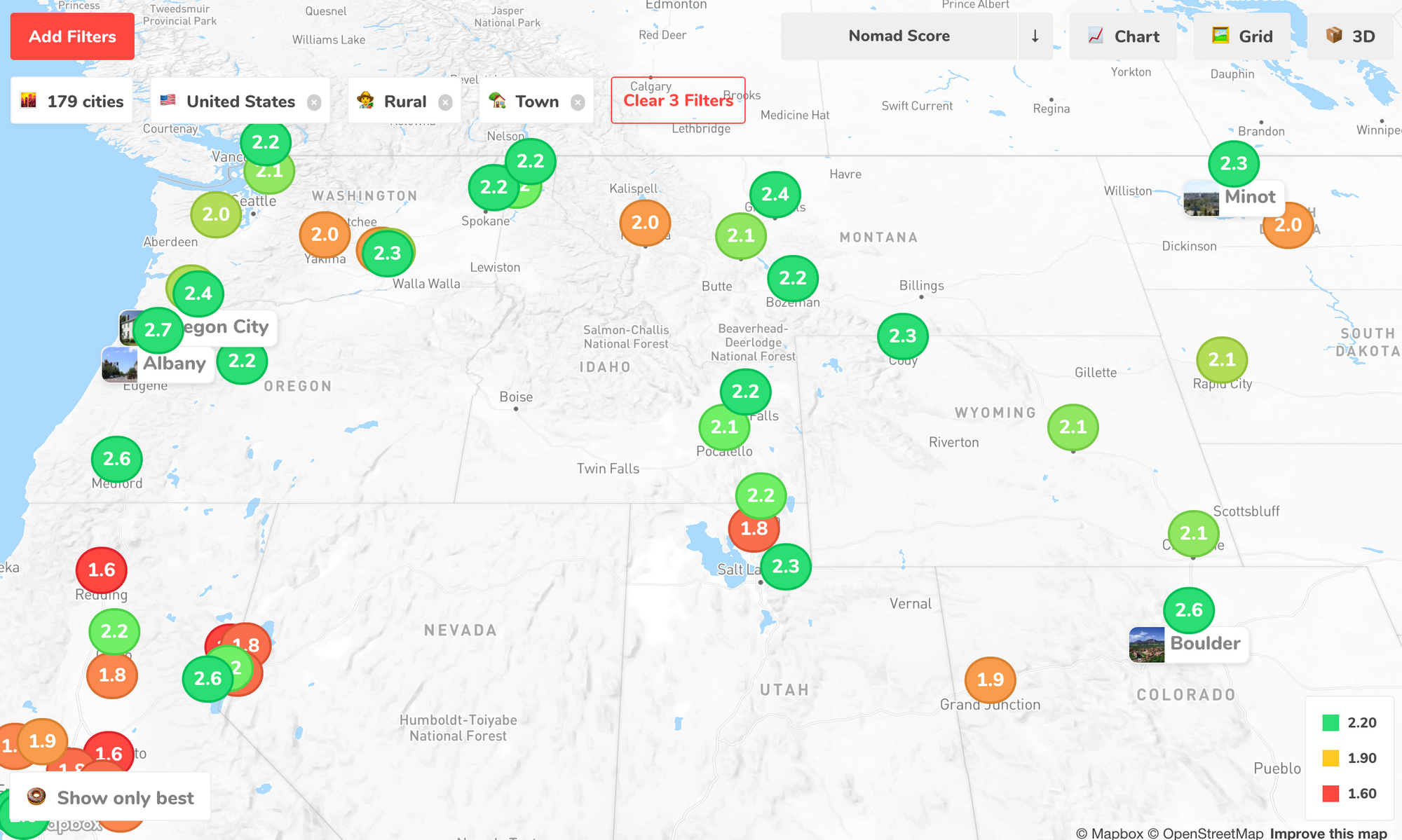 👩‍🌾 @ajlkn asked to focus on the rural remote work revolution that's happening, especially in the U.S.. With fast internet, people can now move out of big cities into more rural areas. That's why I've added hundreds of smaller towns in North America for you to explore!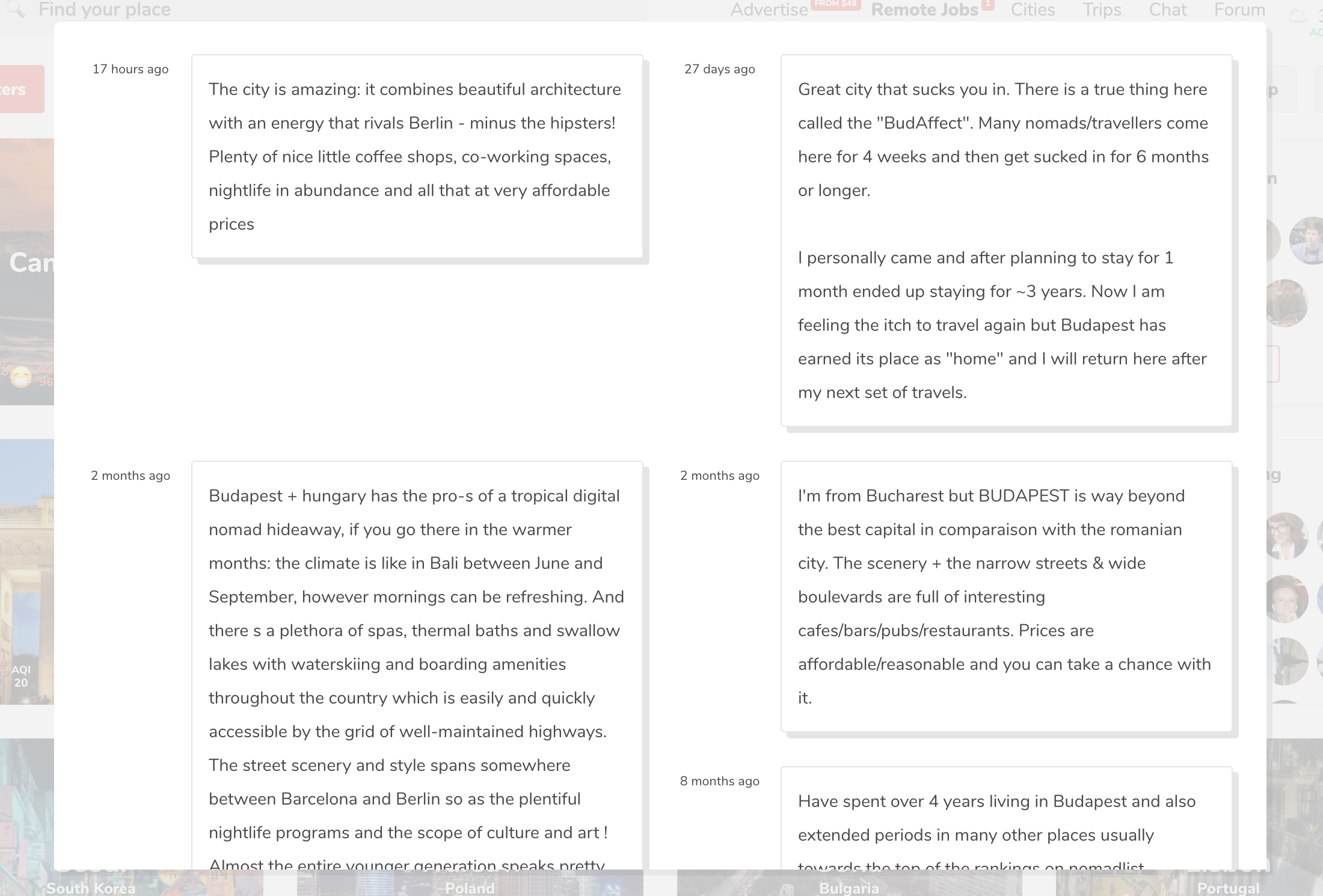 💬 After visiting cities people are now asked to review them. Reviews are fully anonymous, so this give you an honest perspective on the city. Pure data gives you only a limited idea of how a city can be, whereas someone writing about a city can give you a better picture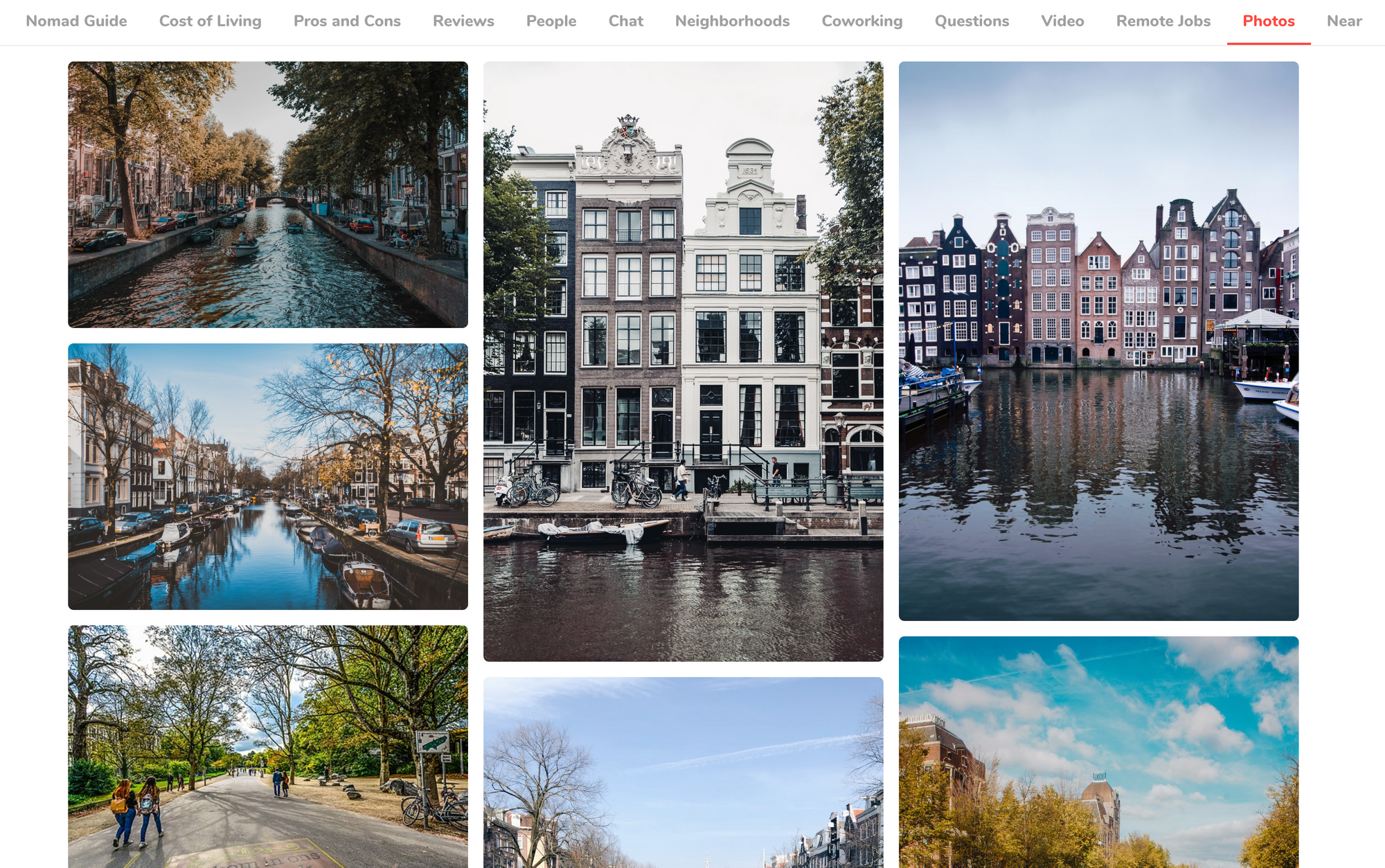 🖼 All photos of cities now come from the amazing @unsplash, and I built a crowdsourced engine at https://nomadlist.com/photos, so that people can vote what's the best pic. Also each city now has a photos tab. (requested by @marckohlbrugge) https://nomadlist.com/photos/amsterdam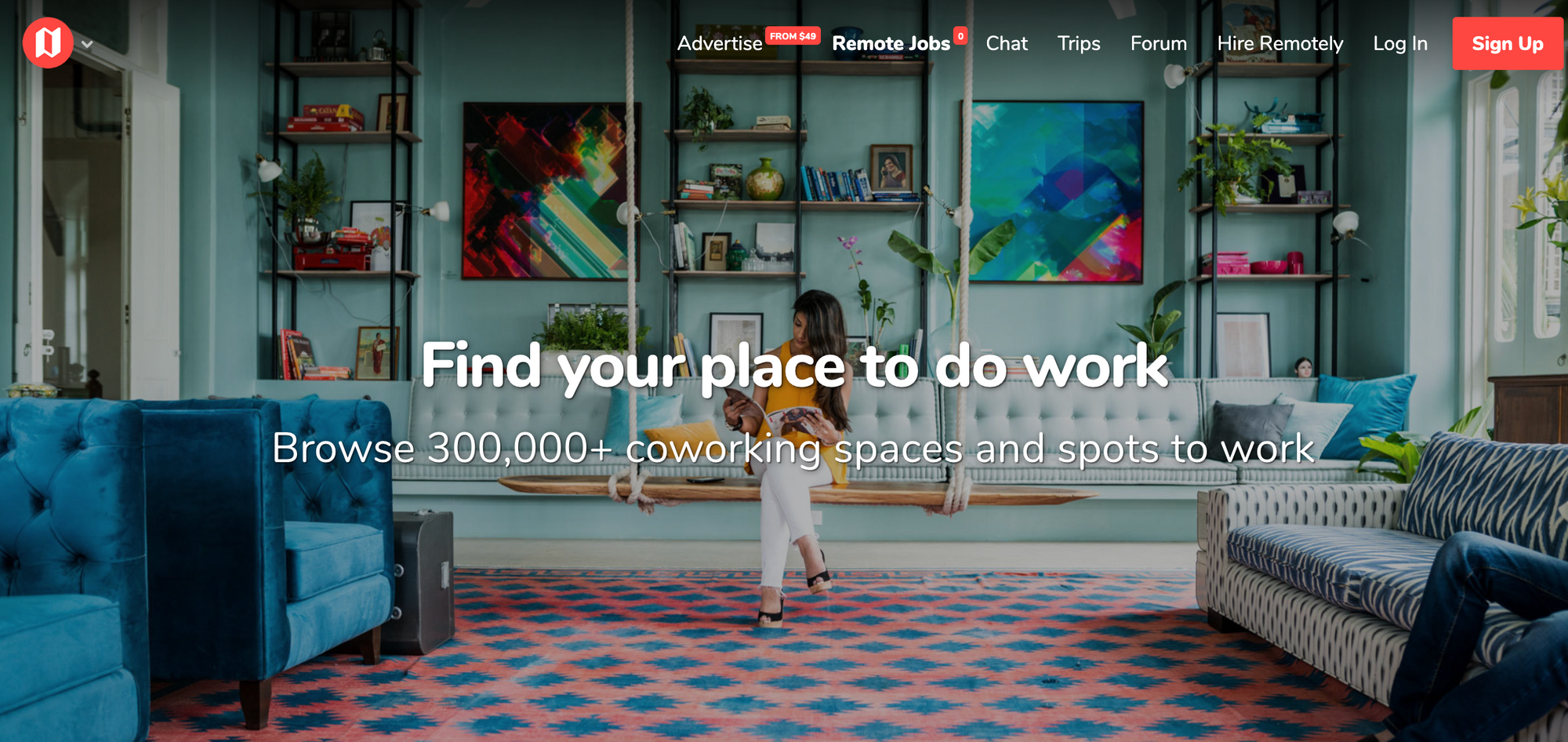 ☕️ There's now 300,000 places to work (like cafes and coworkings) indexed in the site in partnership with Foursquare, http://Coworker.com and http://Workfrom.co. I use language matching to figure out if a cafe is suitable for working (like power outlets, fast wifi etc.)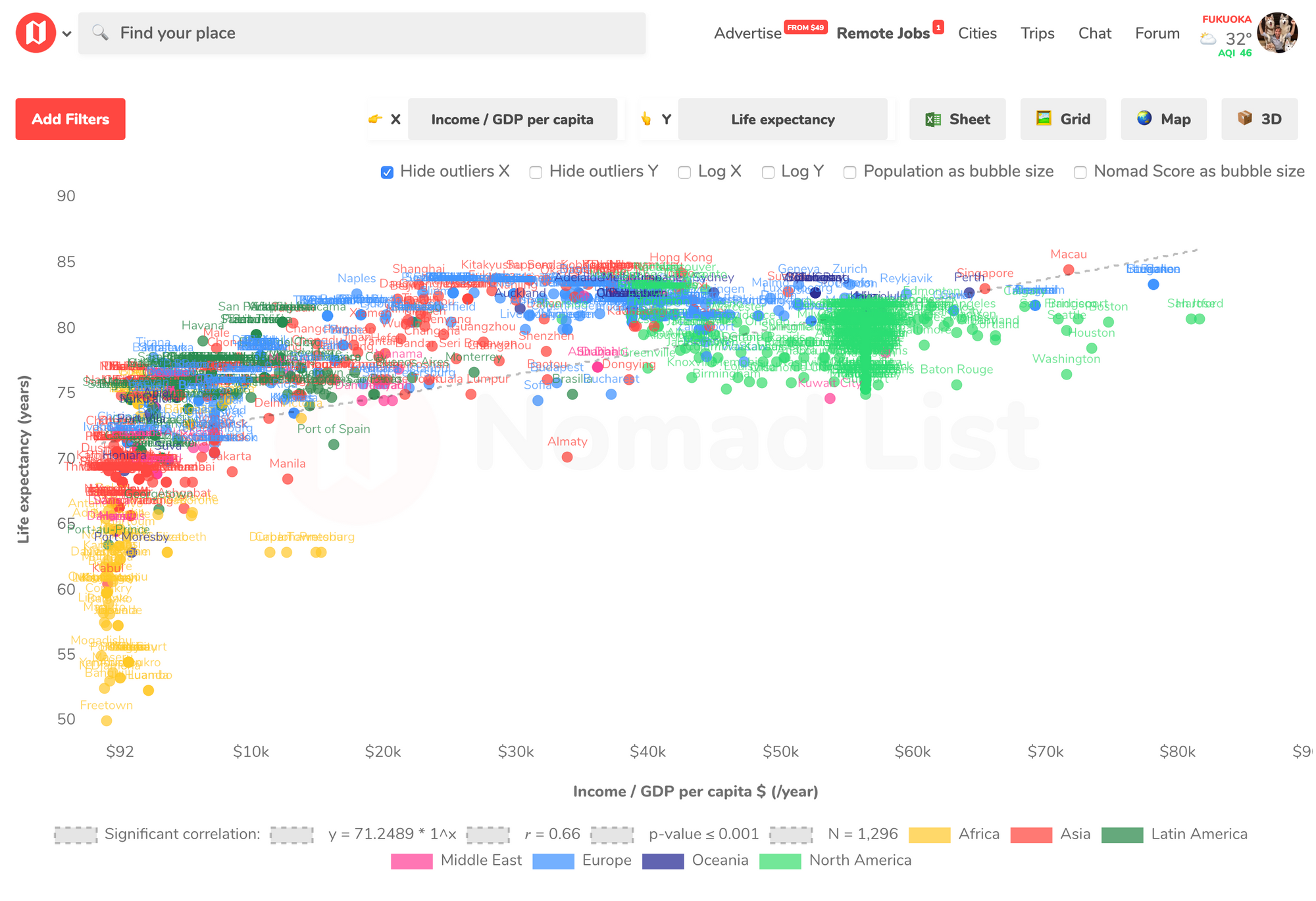 📈 Data science is really interesting to me, so I've built a mini data studio into Nomad List. If you click CHART, you can combine two data points and see the data for all cities in an X/Y graph: https://nomadlist.com/chart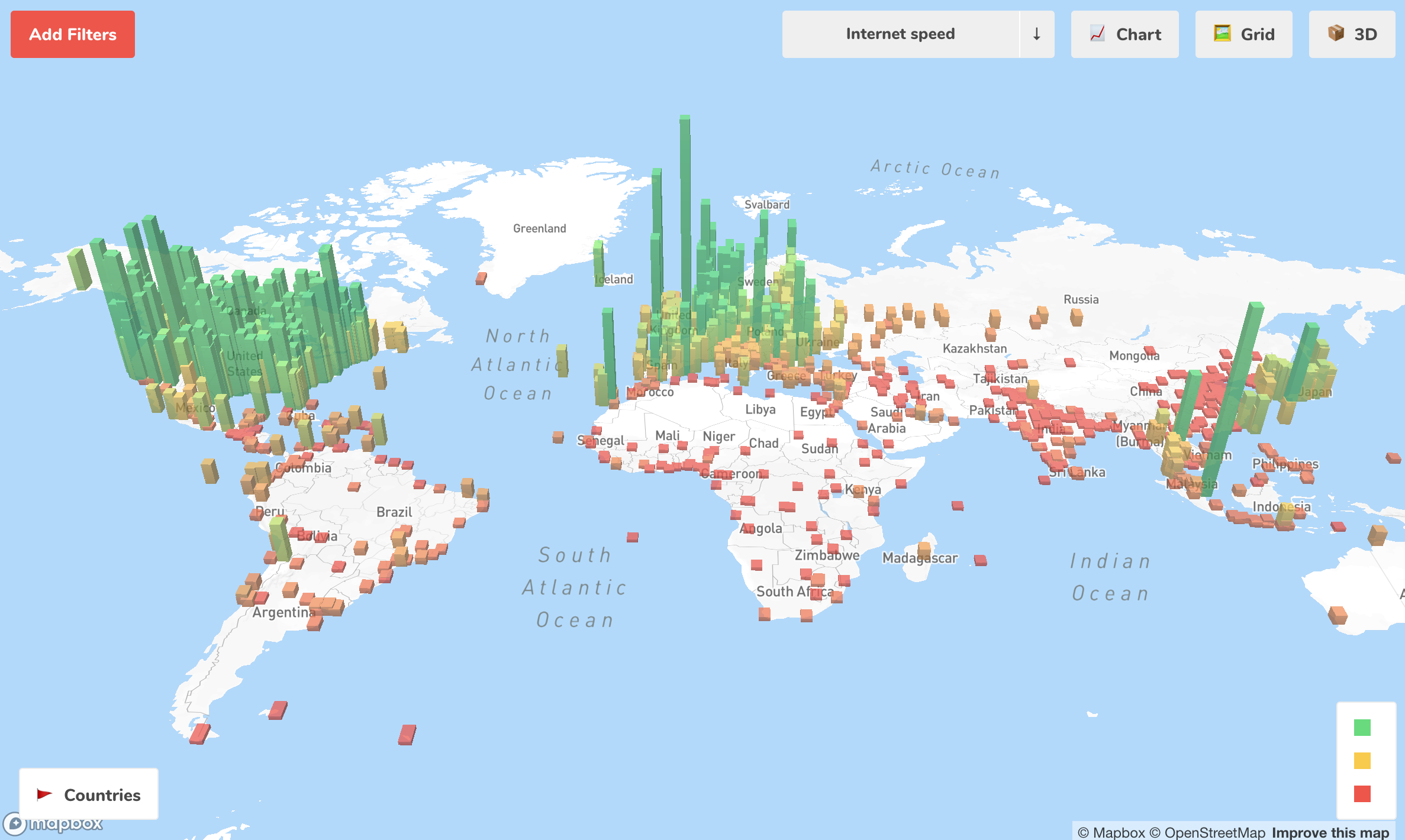 🗺New map view with 3d view, which went viral recently on 9gag: https://twitter.com/levelsio/status/1025300135553597440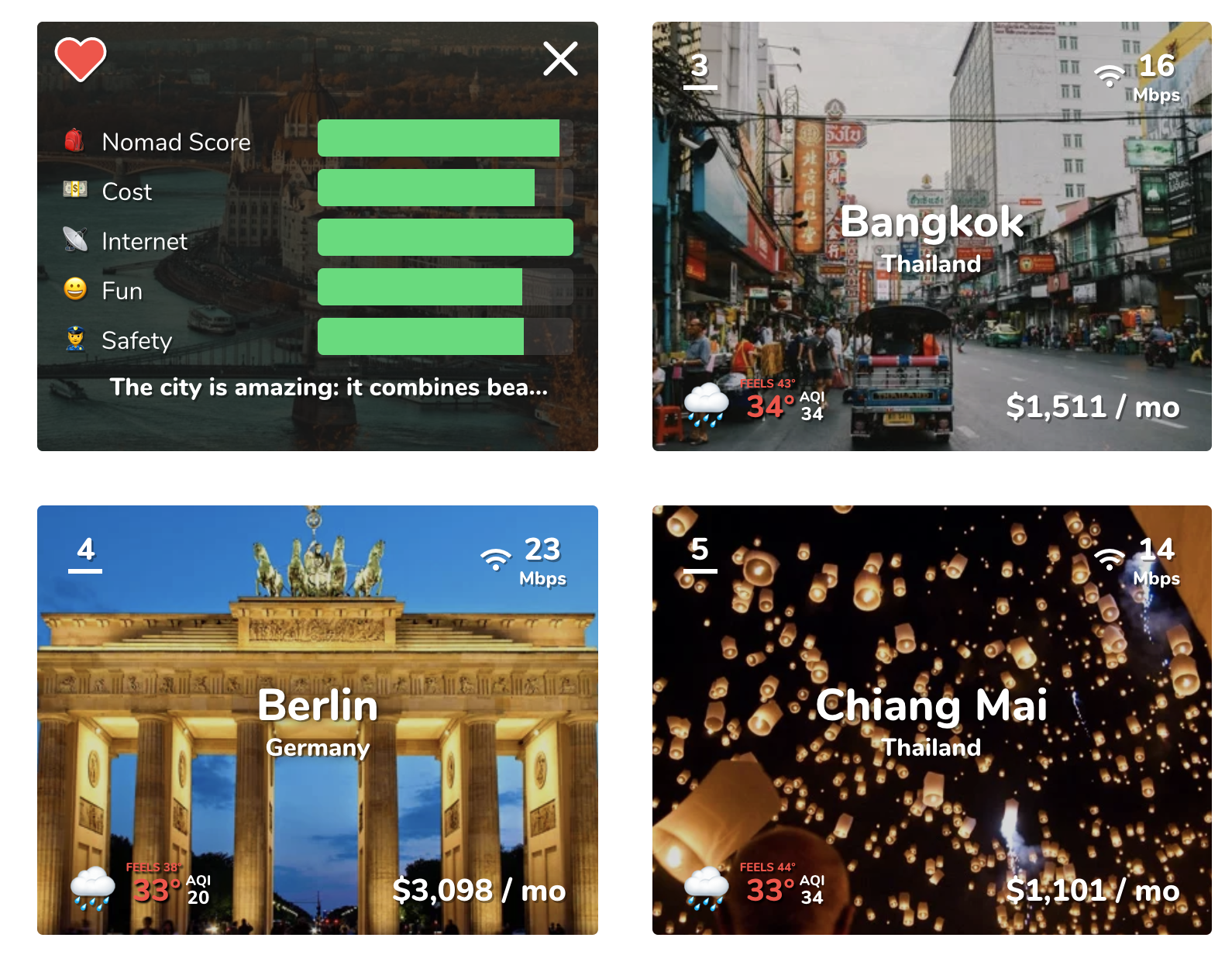 ❤️ You can now add cities to your wishlist, by clicking the heart when hovering over a city. This was requested years ago by @andreyazimov! Kinda useful if you want to make a selection of cities to go. You can also hide cities from results with the X.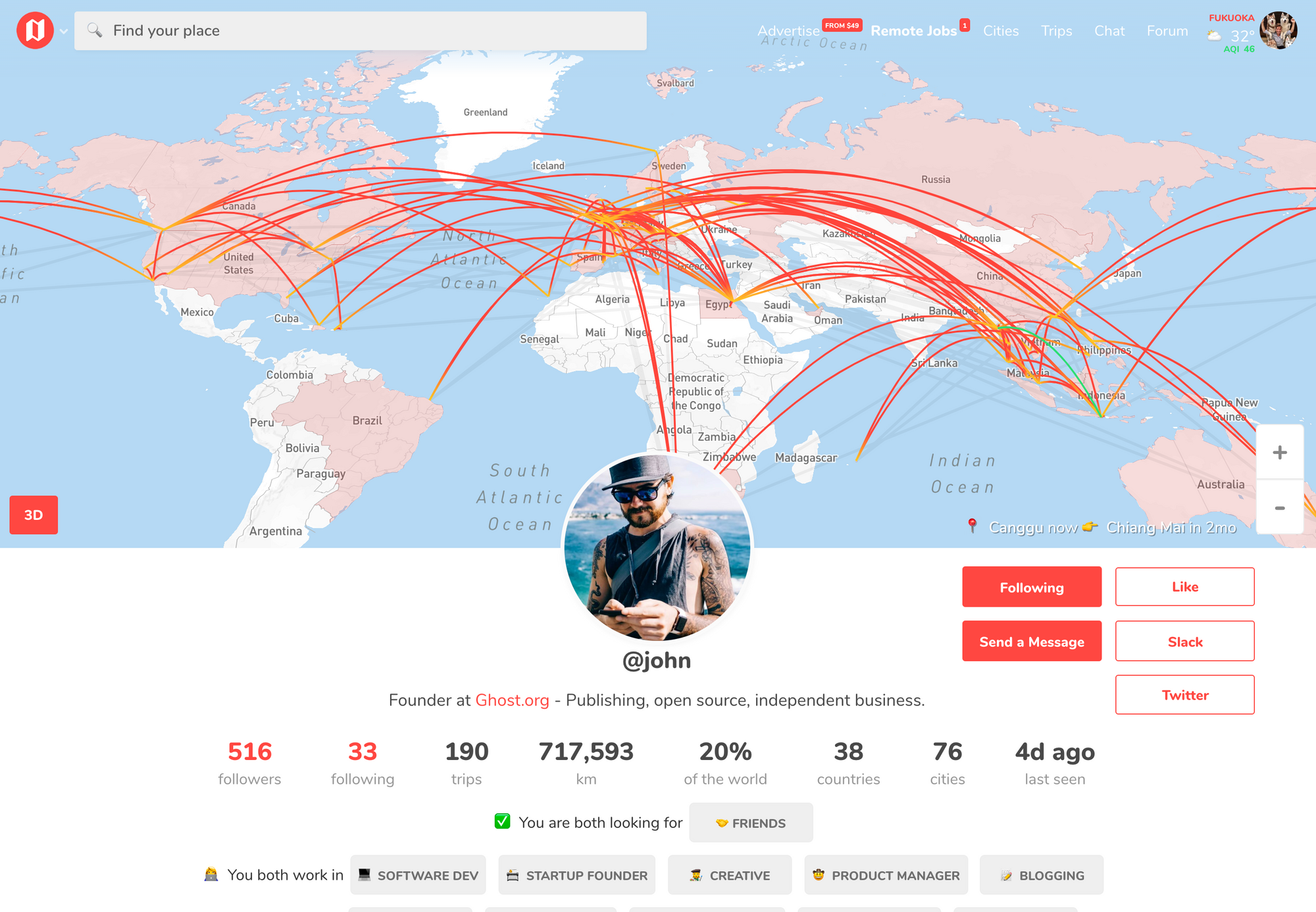 🙂Travel profiles are re-designed and now show a world map with the countries you visited colored. Just like that big scratch off world map IRL! This was requested by @jelmerdeboer and @marckohlbrugge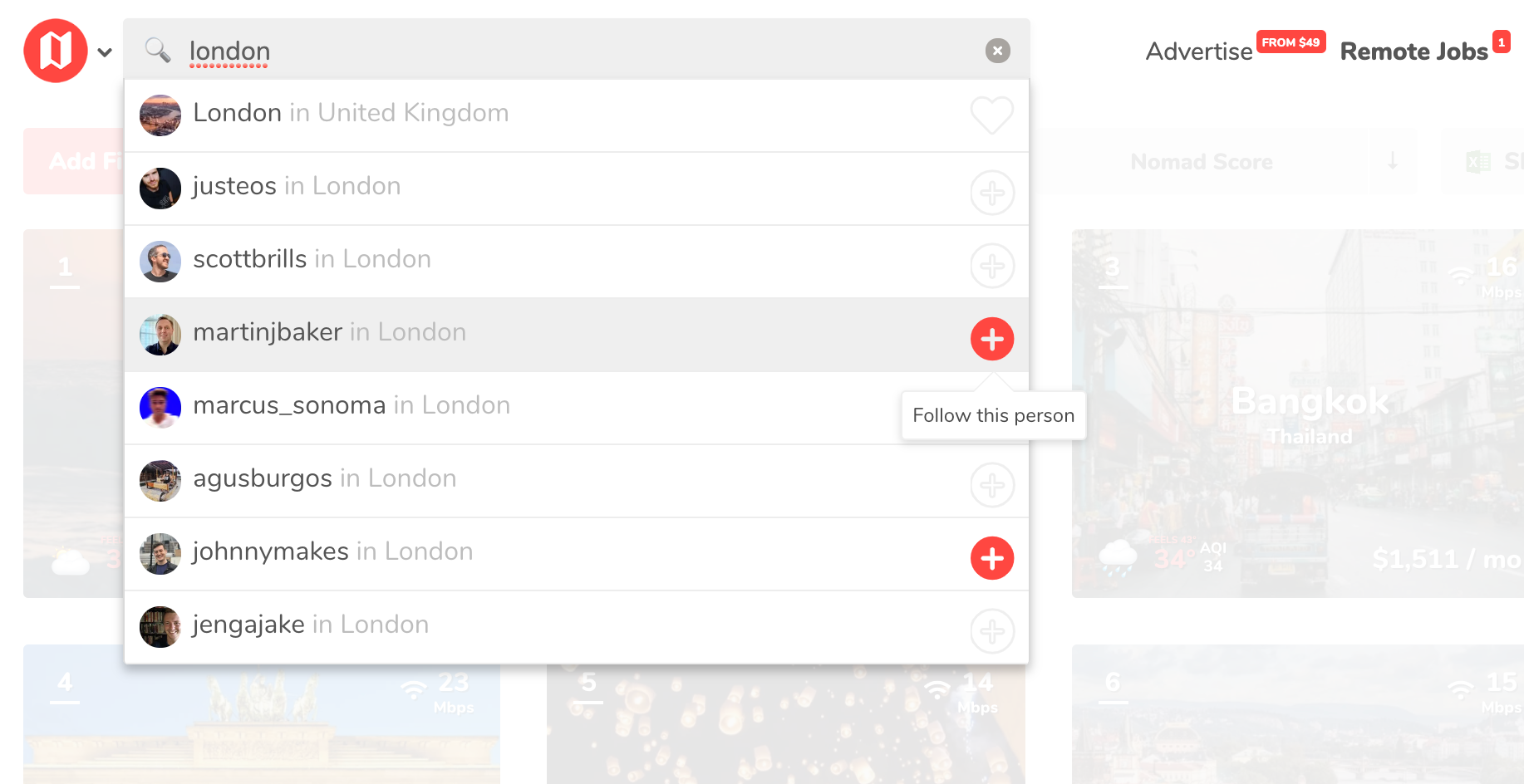 🔍A new useful search that you can find cities, countries, continents and people with, and like or follow them.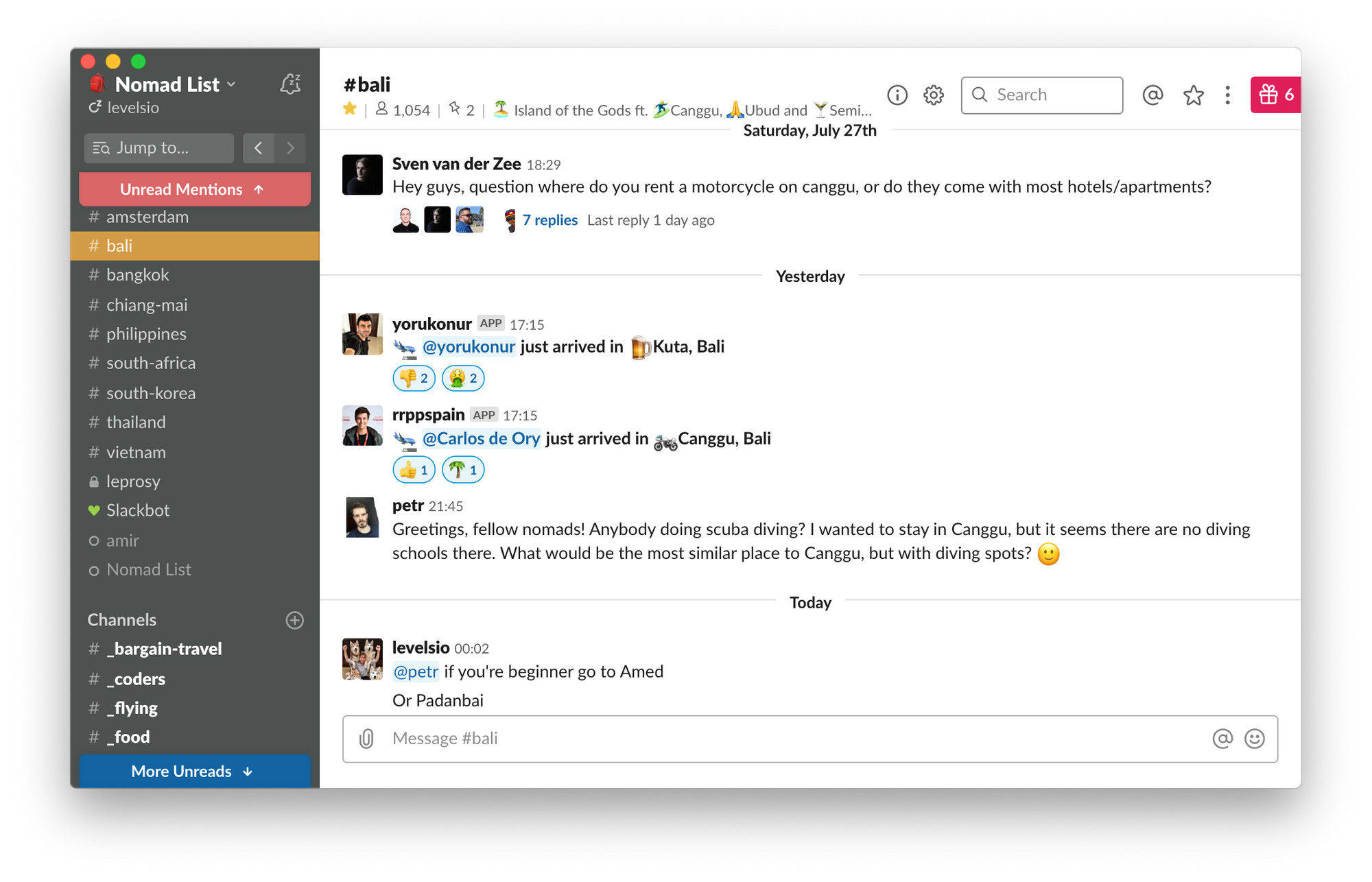 🛬Nomad List Chat now shows when people arrive in the city.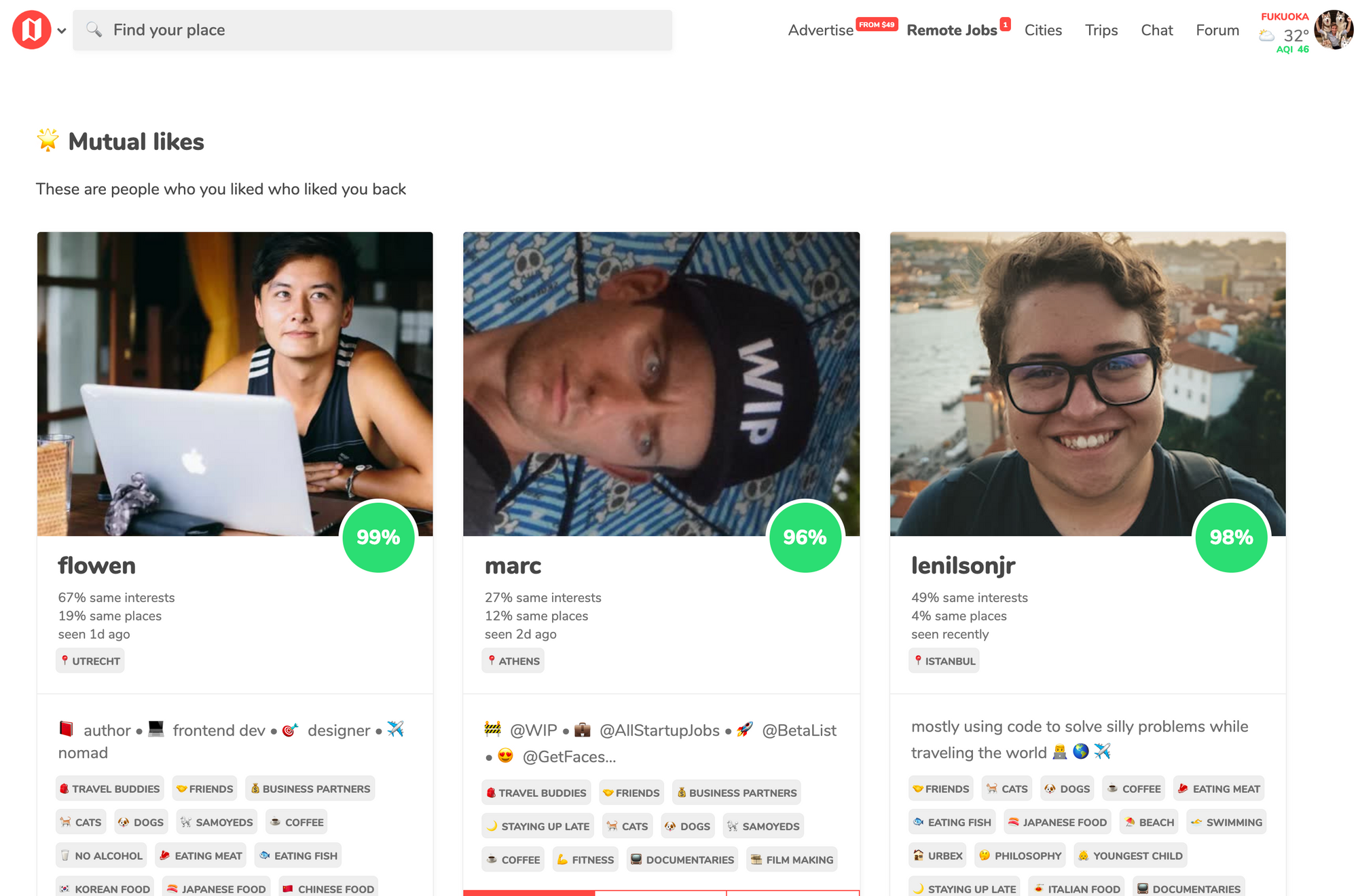 🥰A big challenge for nomads is loneliness. For that reason I've built a matchmaking app into the site. You can set what you're looking for on your profile (like travel buddies, friends, relationships) and your interests, and the site will match you up with other people
✨ I hope you like it, and please try it! I'd love to hear what to improve. I'm always improving my site, it's my 👶baby, and I'll take your feedback and use it! Tweet me!
🎹 Music in the video by the amazing Simple Technique, used with permission. The song is called Mean Regression. Buy it here.
💖 Thanks everyone for always supporting throughout the last 5 years! It's been incredible and insane to experience all of this and I'm still shocked every day that I can wake up and work on my site which people actually use and pays my bills. THANK YOU!!! 🙃🙃🙃
P.S. I'm on Twitter too if you'd like to follow more of my stories. And I wrote a book called MAKE about building startups without funding. See a list of my stories or contact me. To get an alert when I write a new blog post, you can subscribe below: