I can try write all I want about how living in the the gigantic Asian cities of Tokyo, Shanghai and Hong Kong make me feel as a Dutch kid that grew up in a small town. But I'll never be able to capture it in words. I would need centuries.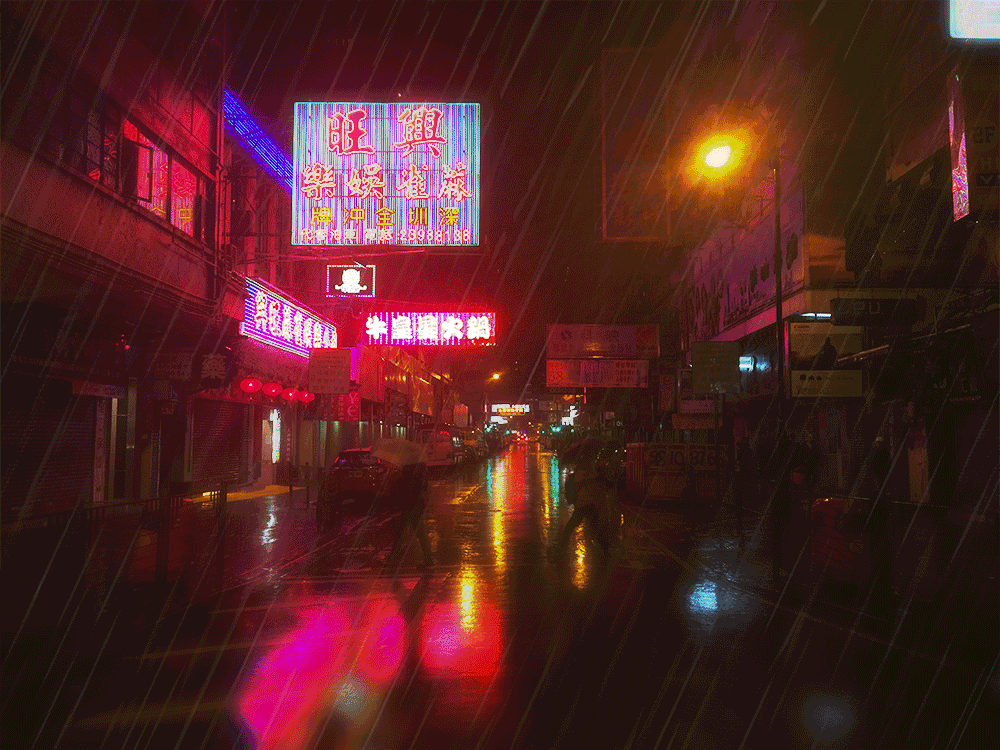 It's the nights for sure. The neon that sparkles and reflects in the rain on the asphalt.
It's the romantic loneliness you feel as one person, living in a small little room, in a city of 25 million people.
It's the capsule hotels full of grown men, salarymen that is. It's the onsens.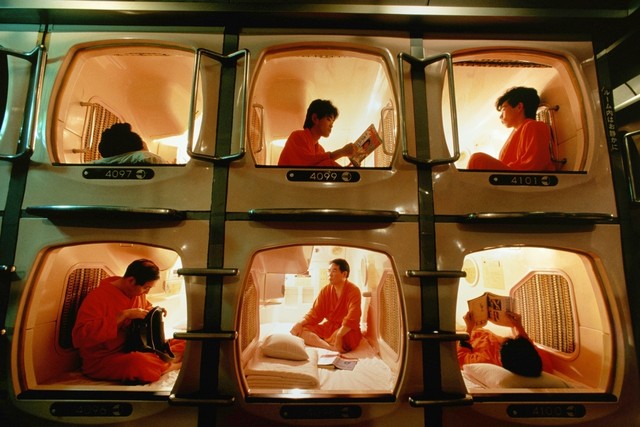 It's a 4AM drive in the back of a taxi with dimmed windows over a highway besides huge skyscrapers shining light.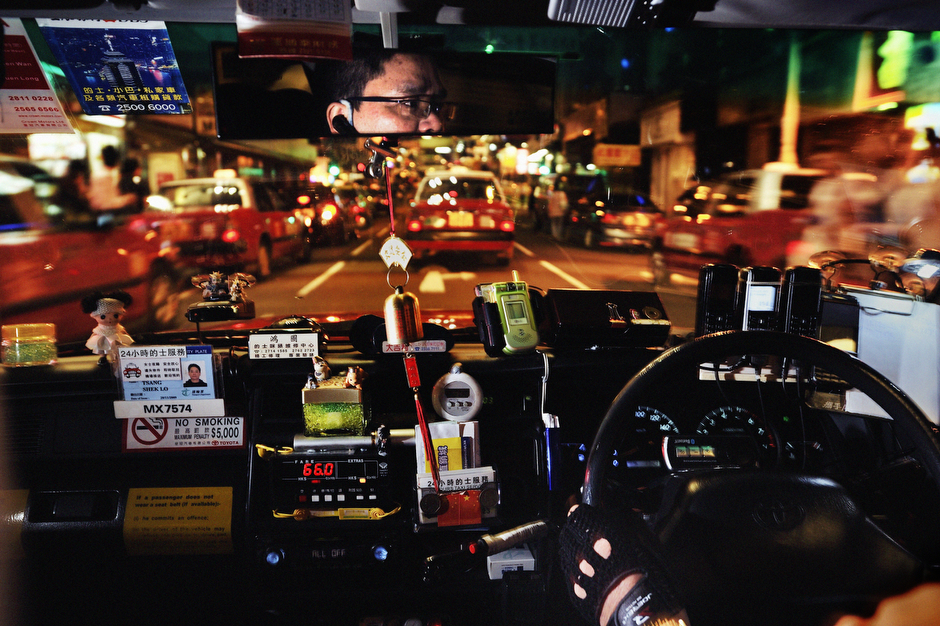 It's ordering noodles on an automated machine with 50 buttons and then sitting alone amongst salarymen in a restaurant while it pours outside in the streets of Shinjuku.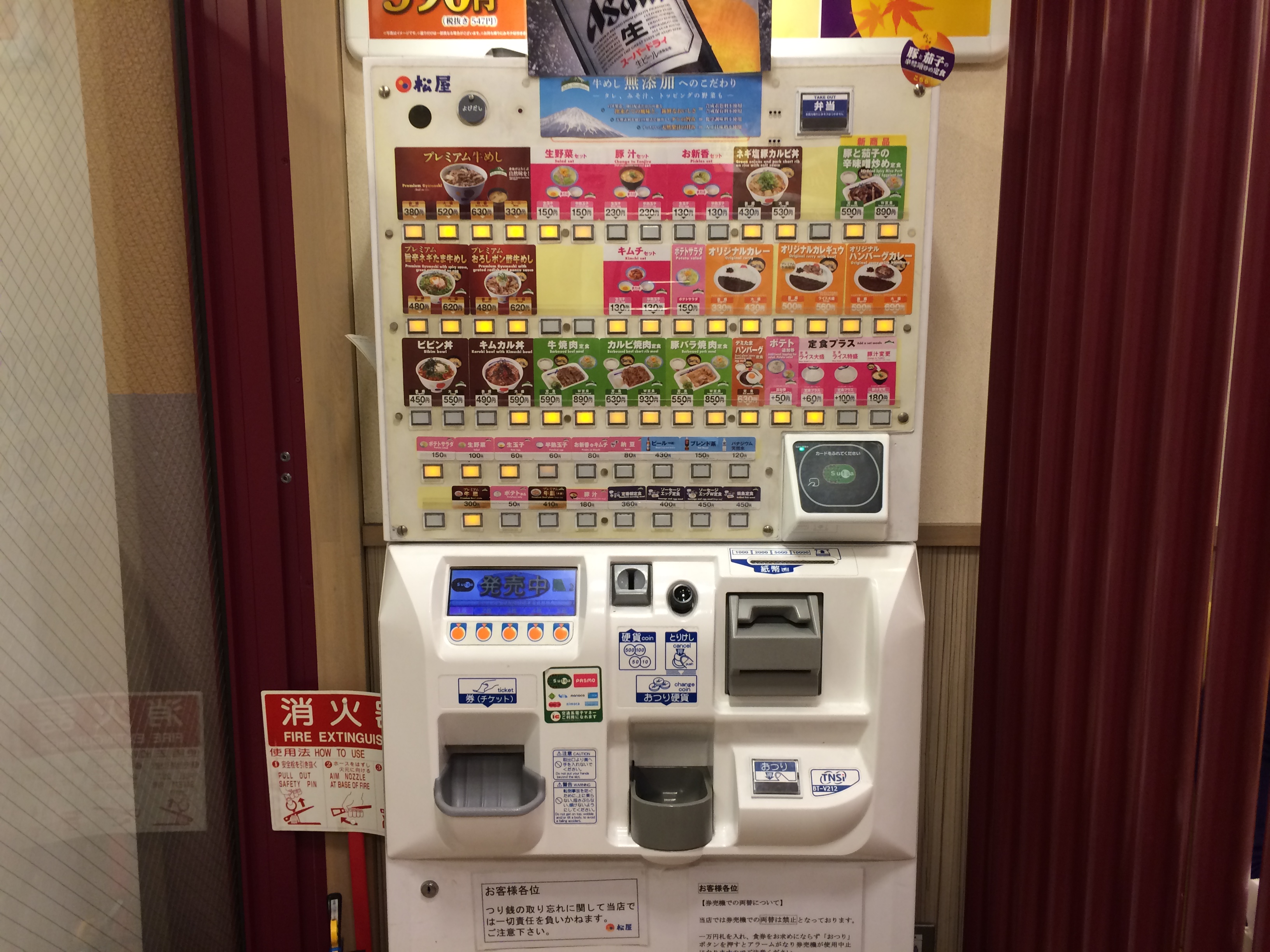 It's also projection. It's a Western projection of Asia (just like Japonism). And the people making it know it too. 1041uuu who draws lots of animated GIFs that are related to the vaporwave scene, writes:
外国人の安易なオリエンタリズムに迎合した最低な絵を描いています

— 豊井 (@1041uuu) November 23, 2015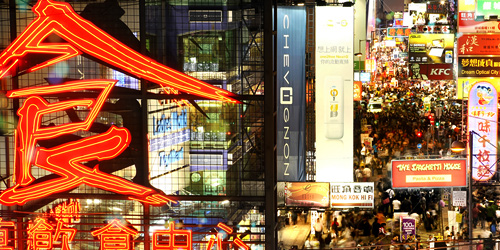 "My drawings pander to the simplistic Orientalism of foreigners"
It's true.
Some of it is projection of a certain stereotypical Bladerunner-esque city from the future.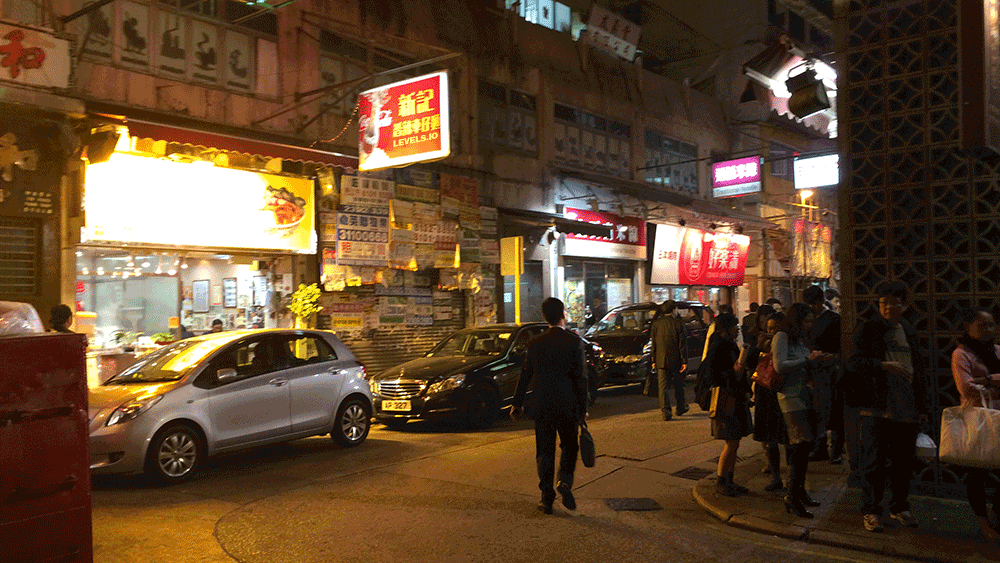 The odd thing is that since it's a projection for us. The people living in these big Asian cities itself probably don't get all the fuss. The feeling we talk about is not real to them. They just lead normal lives. Maybe it's not real at all, probably. The feeling is a fantasy, but a beautiful one, and one you want to escape in to.
Oh wait, now I tried to put it in words again. Bad idea. Let's try music.
Because there's music that describes it better than text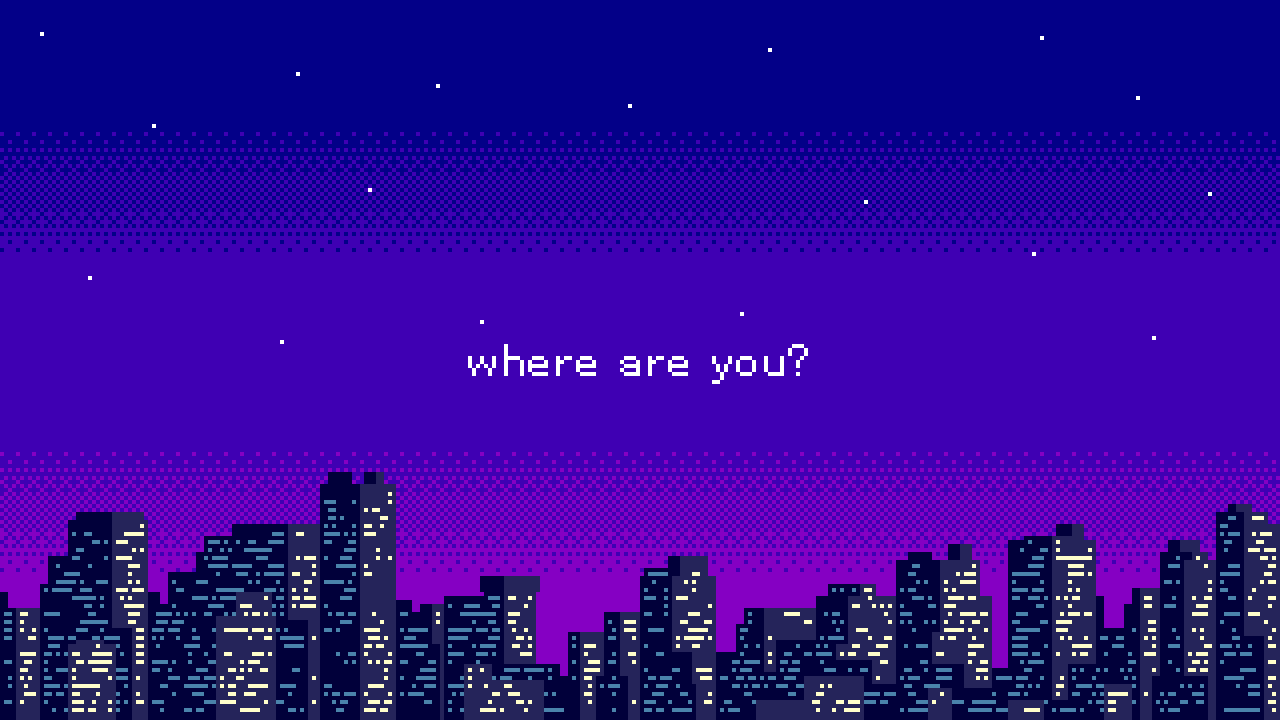 It's called Vaporwave, it's covered a lot of retro-futuristic vibes in the last year, but it's now at the stage where a lot of it is about exactly this dystopian melancholic future feeling of these big cities.
One of the genre's main artists, aptly called Hong Kong Express, explores this theme repeatedly. I can't think of any music that brings me back to that feeling of Tokyo, Shanghai or Hong Kong instantly. It's so on point.
Apart from music, the genre also spurred a lot of visual art with the same vibes.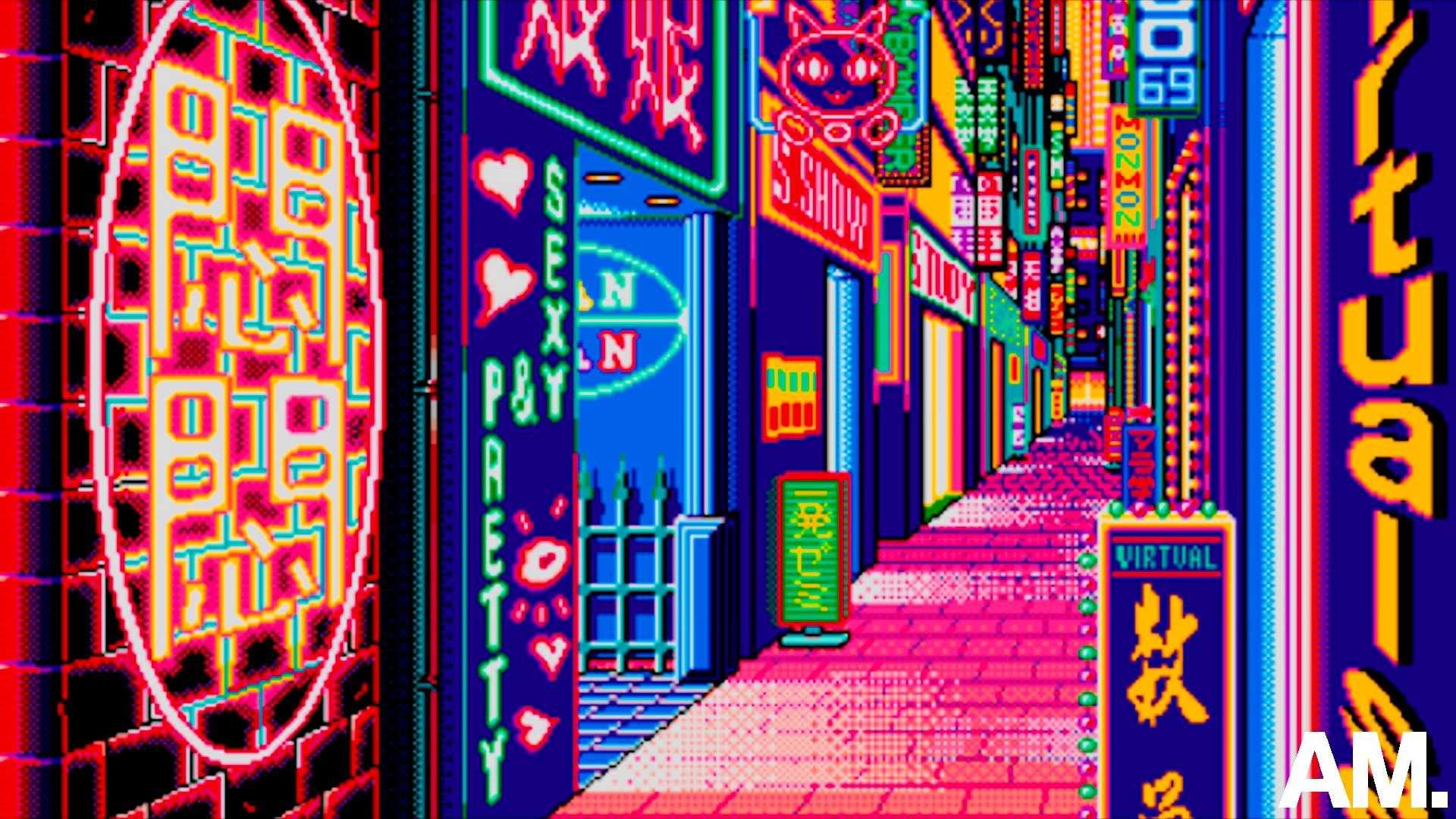 The most prolific label in Vaporwave is Dream Catalogue. The label's owner wrote last year:
"Vaporwave really rekindled my love for music, to the point where I enjoy it as much as I did when I was a teenager. Before it, I spent a lot of 2013 listening to spacey drum & bass mixes while watching Hong Kong and Tokyo night driving videos on YouTube and drinking beer, just because the combination of it all created such a weird feeling I have never experienced before. Then I found vaporwave, and it was like it was already doing all that for me, without having to sync the music up to the videos or drink the alcohol. I have discussed this concept with IMMUNE//, vaporwave resonates with him on the same level. Earlier today he described vapor to me as "the end of music," which I found quite poignant. And I think what he was getting at is this being not only the end of music, but the beginning of a new way of experiencing it."
It has some of the vibes of Boards of Canada, but where Boards of Canada felt like a vintage past time of a melancholic childhood. This is not about the past, but about the future.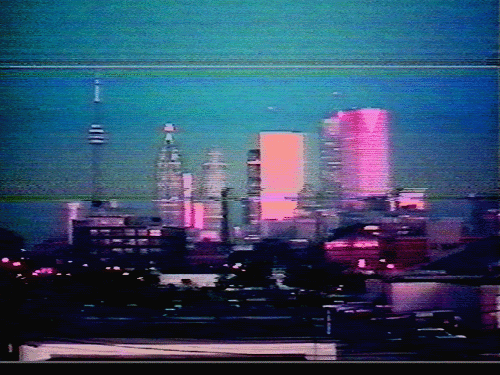 I'd say it's like future Japonism, but it's bigger than just Japan.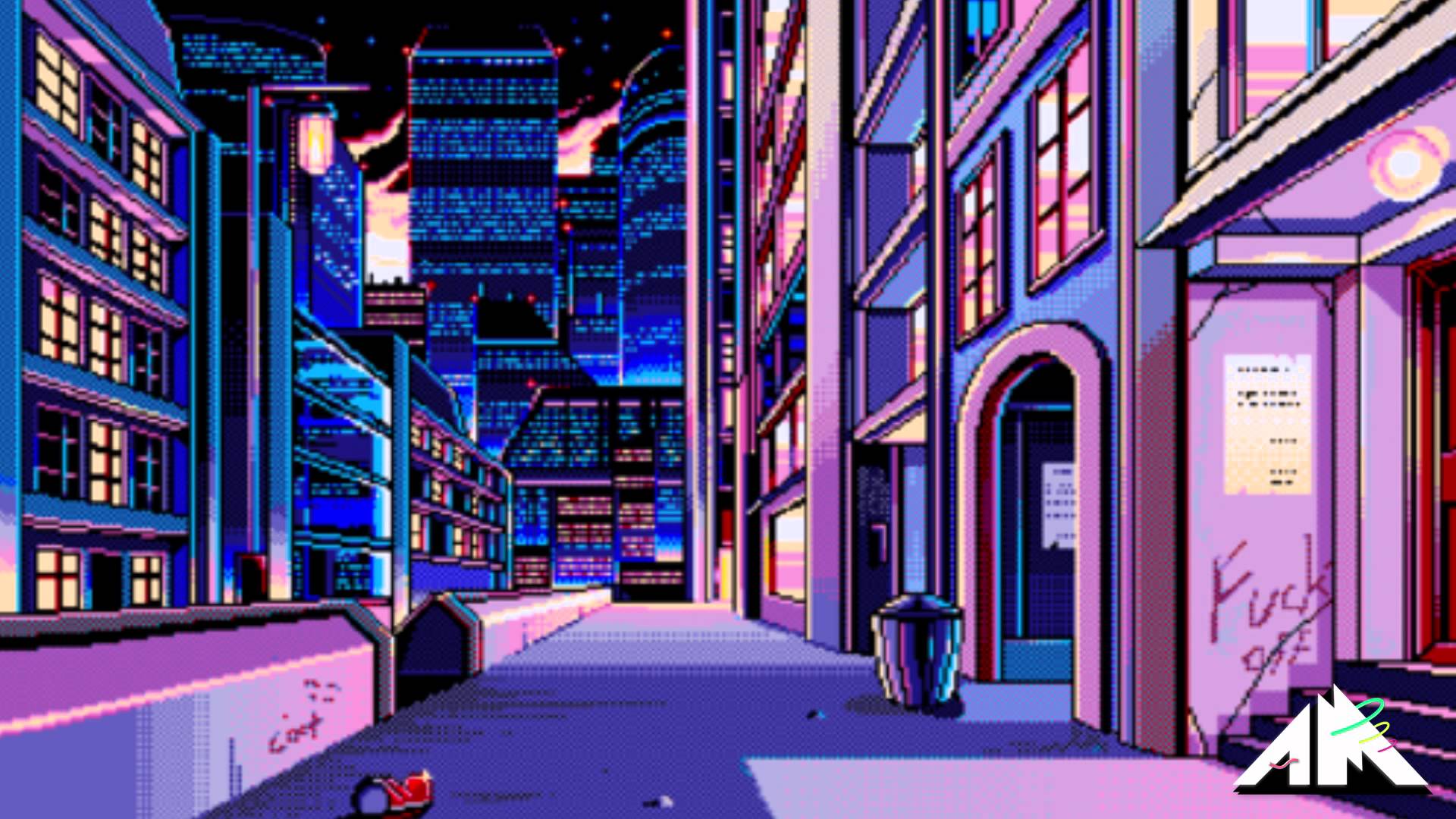 The genre seems to have popped out of the pretentious hipster Chillwave and Dreampop that got big in 2012. But that became so hipster and so pretentious so fast, it had to die. But in the seeds of its death, Vaporwave seems to have grown up.
And unlike its predecessors, Vapourwave hasn't got pretentious. Like 4chan doesn't. It just is as it is, and if it's not, then it doesn't matter either. There's no fixed definition (yet) and it's as random as, well, 4chan is. Random.
If it's still hard to understand what the hell I'm talking about, here's a pretty apt explanation of the genre:
Some people call Vaporwave "sadboy", for obvious reasons, it's music for sad boys and girls that want to escape in to their fantasies. Sure I get that. And surely, it's kinda for weeabo's too.
didn't that sadboy vapourwave 2001 nokia flip-phone lean movement die out in winter of 2014 who is trying to revive it and why

— mwiza (@COPACETlC) October 12, 2015
Nobody knows how long it'll stick around before it becomes a cliche of it self. But for now, it captures that feeling I want to feel so bad perfectly. Live long, neon Asia.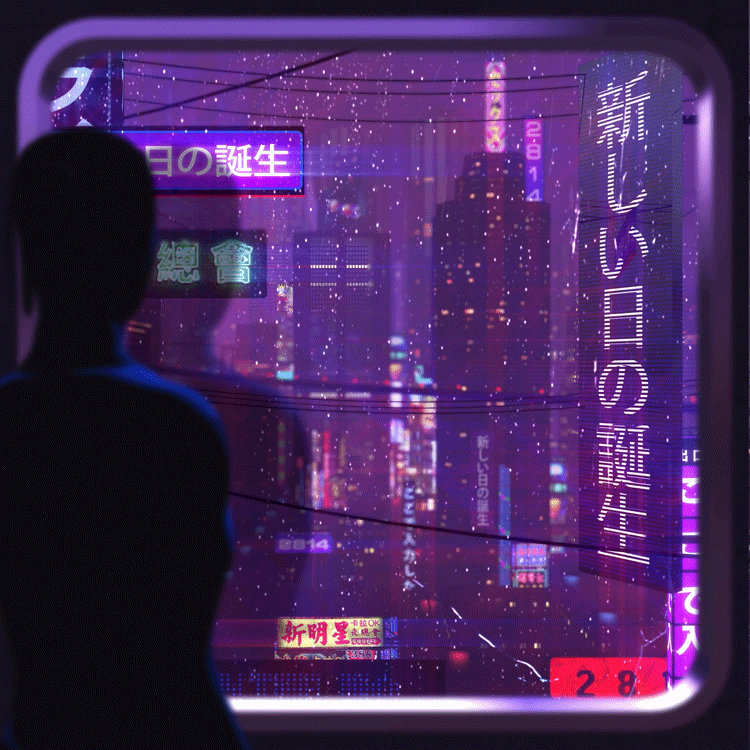 P.S. I'm on Twitter too if you'd like to follow more of my stories. And I wrote a book called MAKE about building startups without funding. See a list of my stories or contact me. To get an alert when I write a new blog post, you can subscribe below: