Today is day 30 of my challenge to learn 3d in a month. I want to create a Tokyo street scene in 3d. I've never done any 3d before. A day ago, I learnt how to make glass and reflectives.
Today was doing some more grunt work. I did my first live stream of today on Twitch and you can watch it.
Doors
I added more two more doors to the right side of the shops.
I copied the one I already had on the front right (the silver paneling with paper background)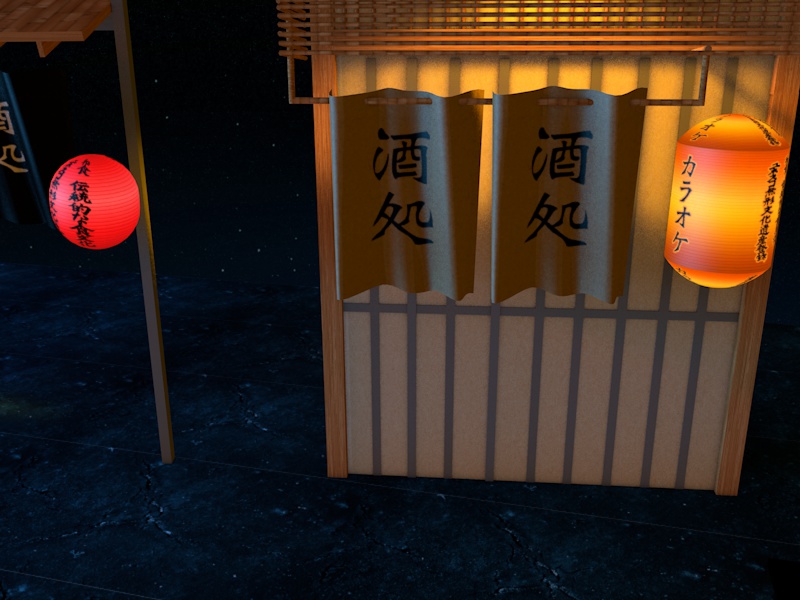 And changed things around a bit and added some glass and put them in the restaurants fronts: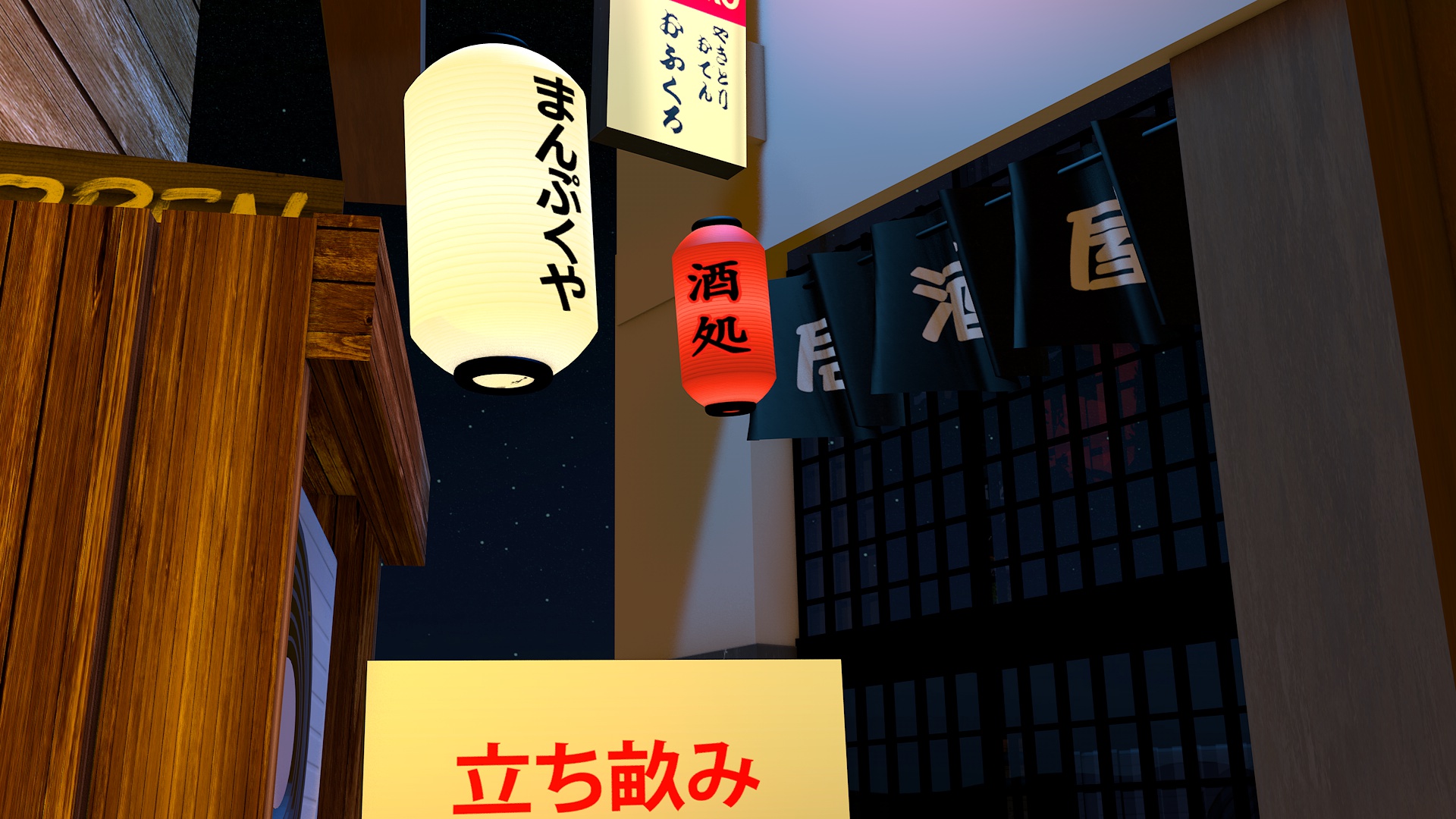 And the other one: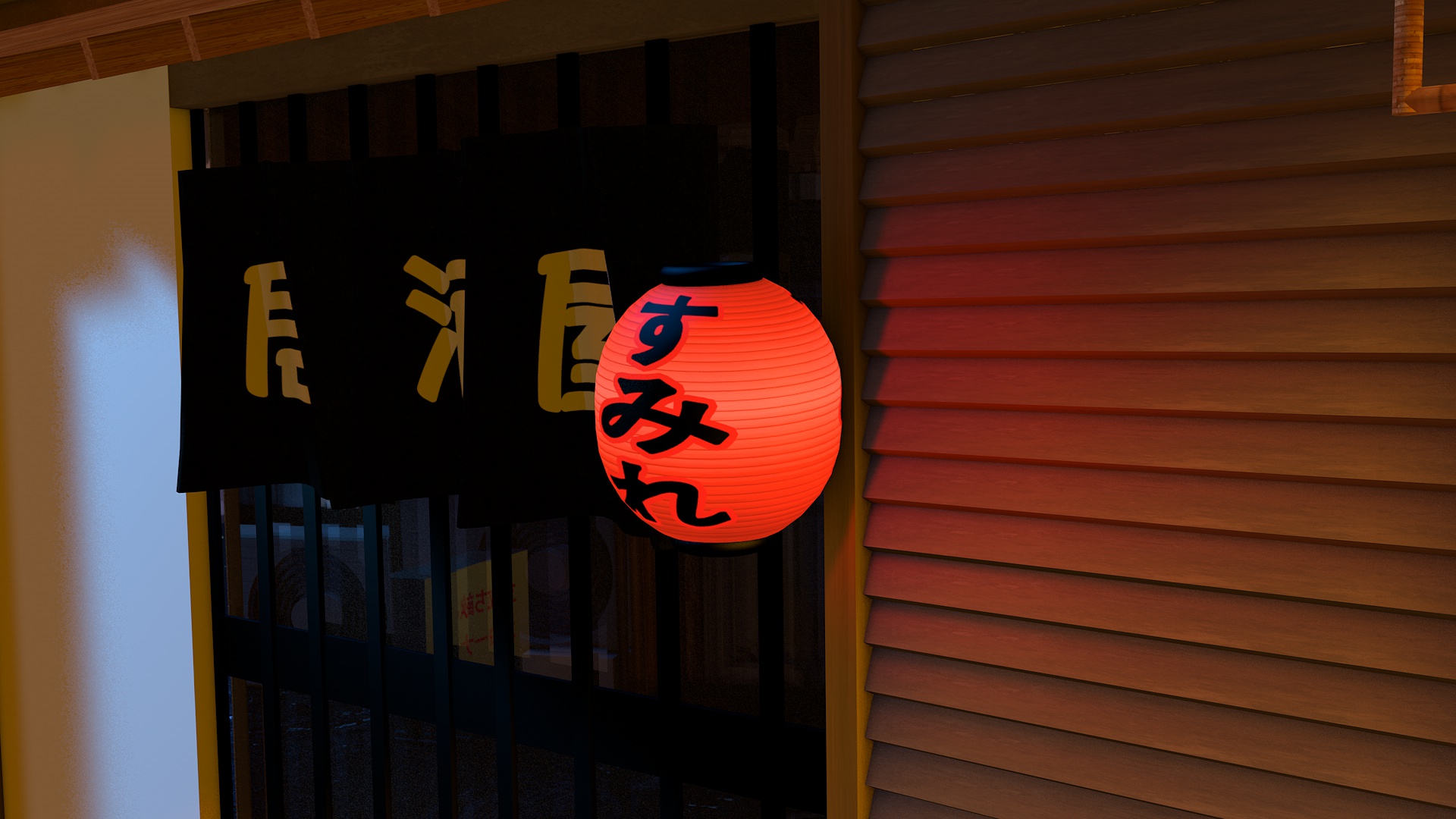 This was simply a matter of copy pasting lots of little panels and adding a wall of glass with a wall of paper behind it.
Fold down door
I also added a fold down door between the restaurant and the wooden front: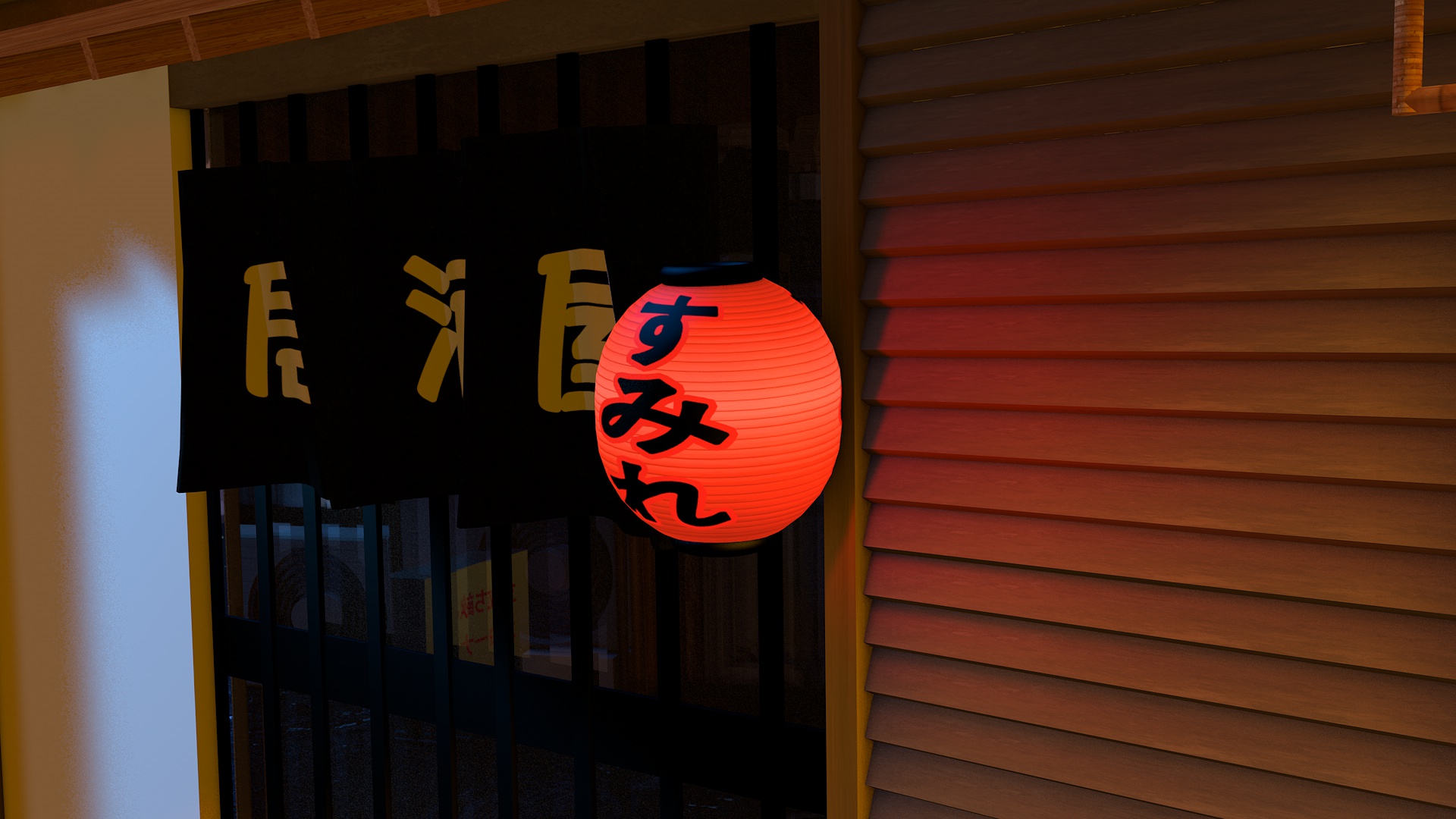 This was really fun. To make the angled fold down door I thought I'd just duplicate lots of little rotated bars. But @flowen_nl taught me there's a group layer tool for that called Cloner:
You simply make one object and put that inside the Cloner group layer:

…and your one object duplicates: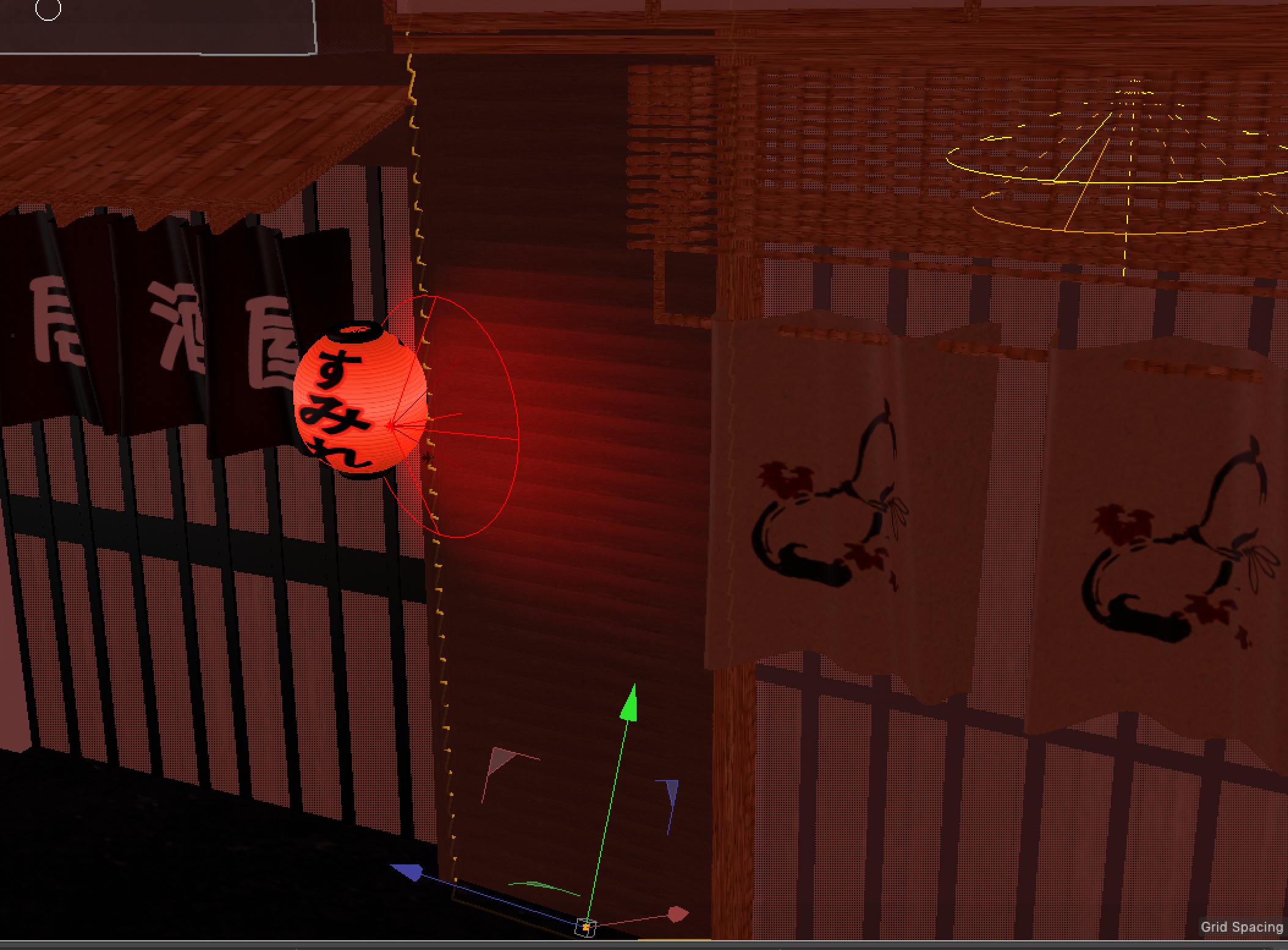 In this case I made one bar and it duplicated vertically to become a door. I also rotated it slightly. You can tweak lots of parameters: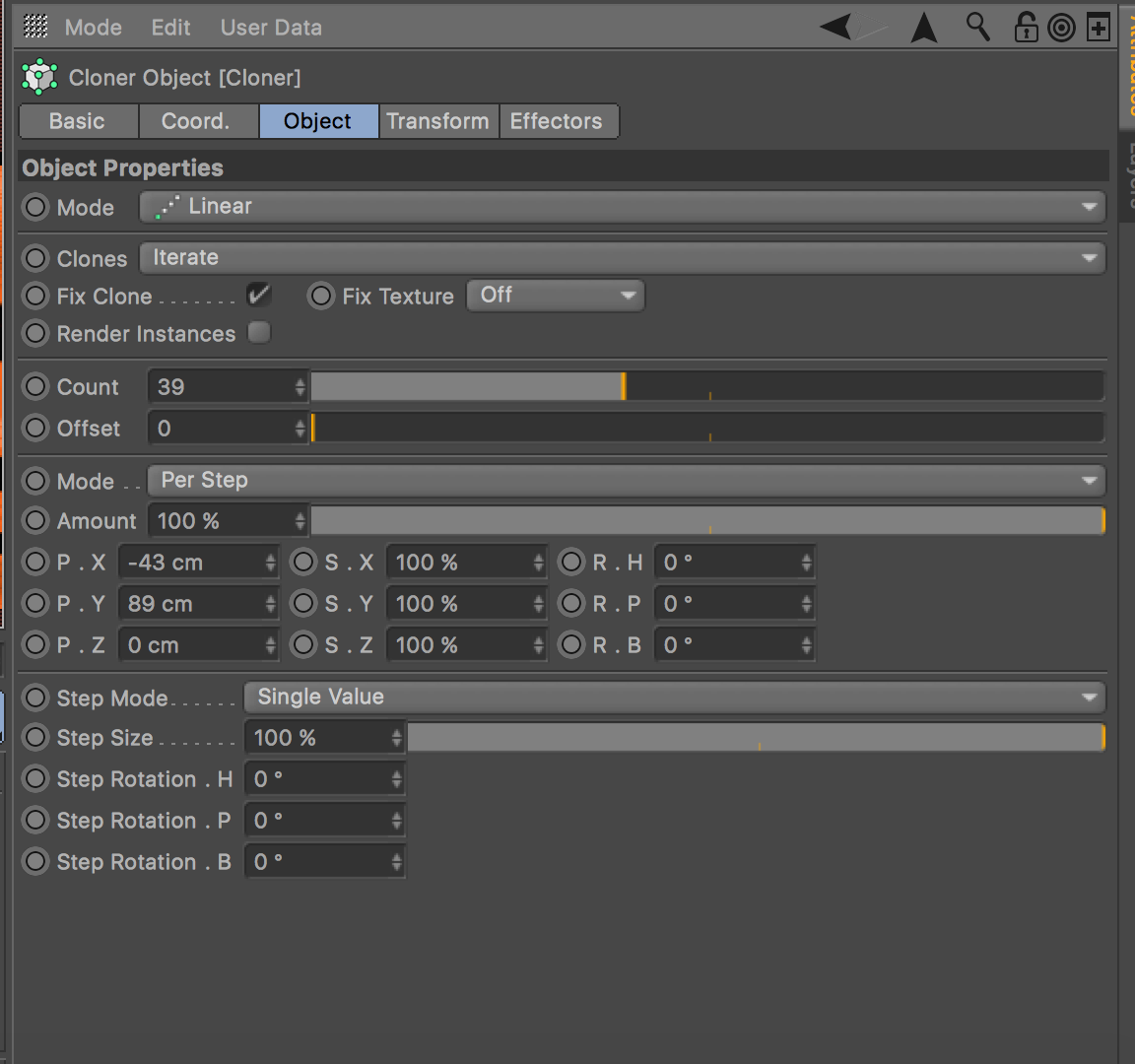 But you can go crazier by rotating the X axis inside the Cloner: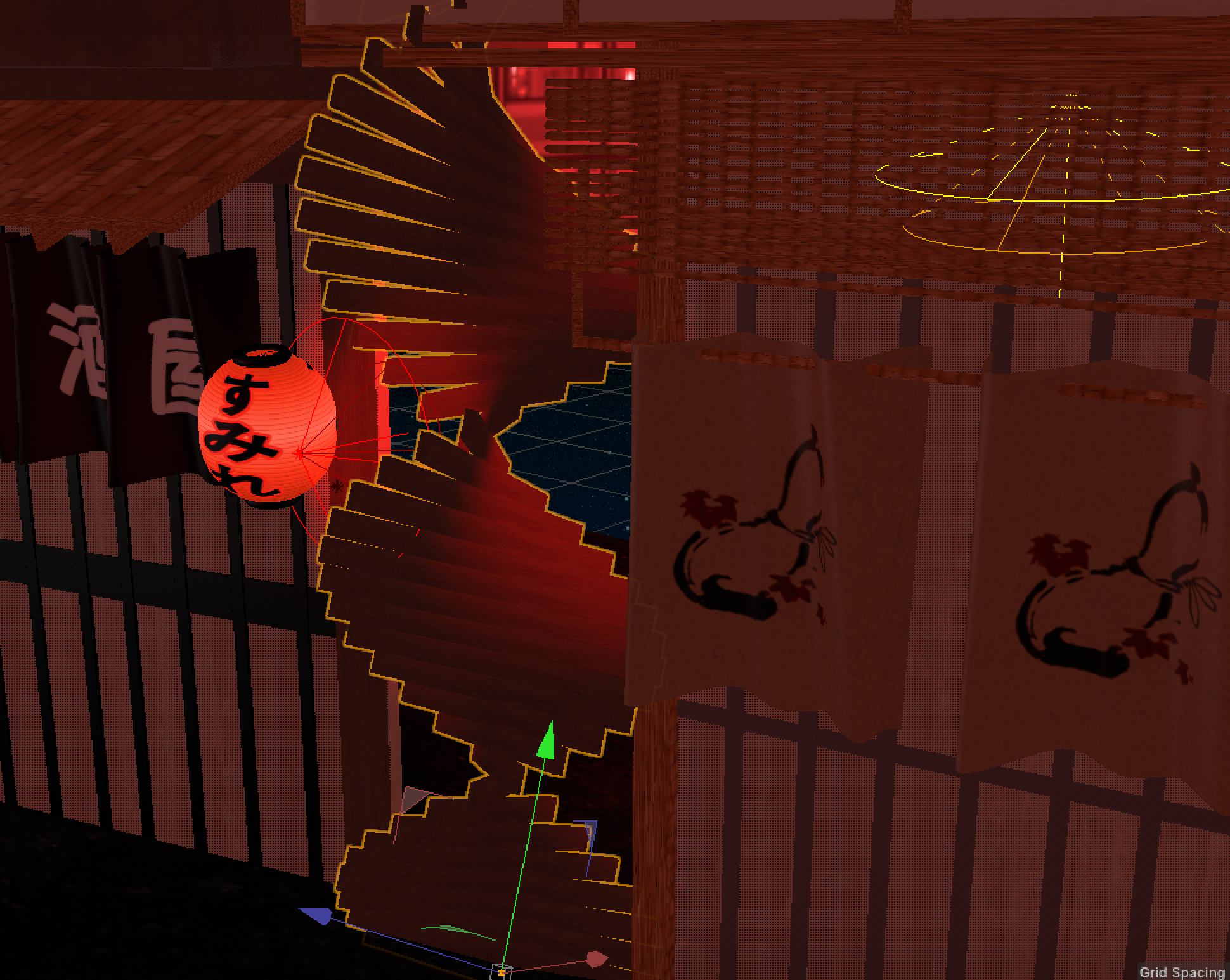 Or the Z axis: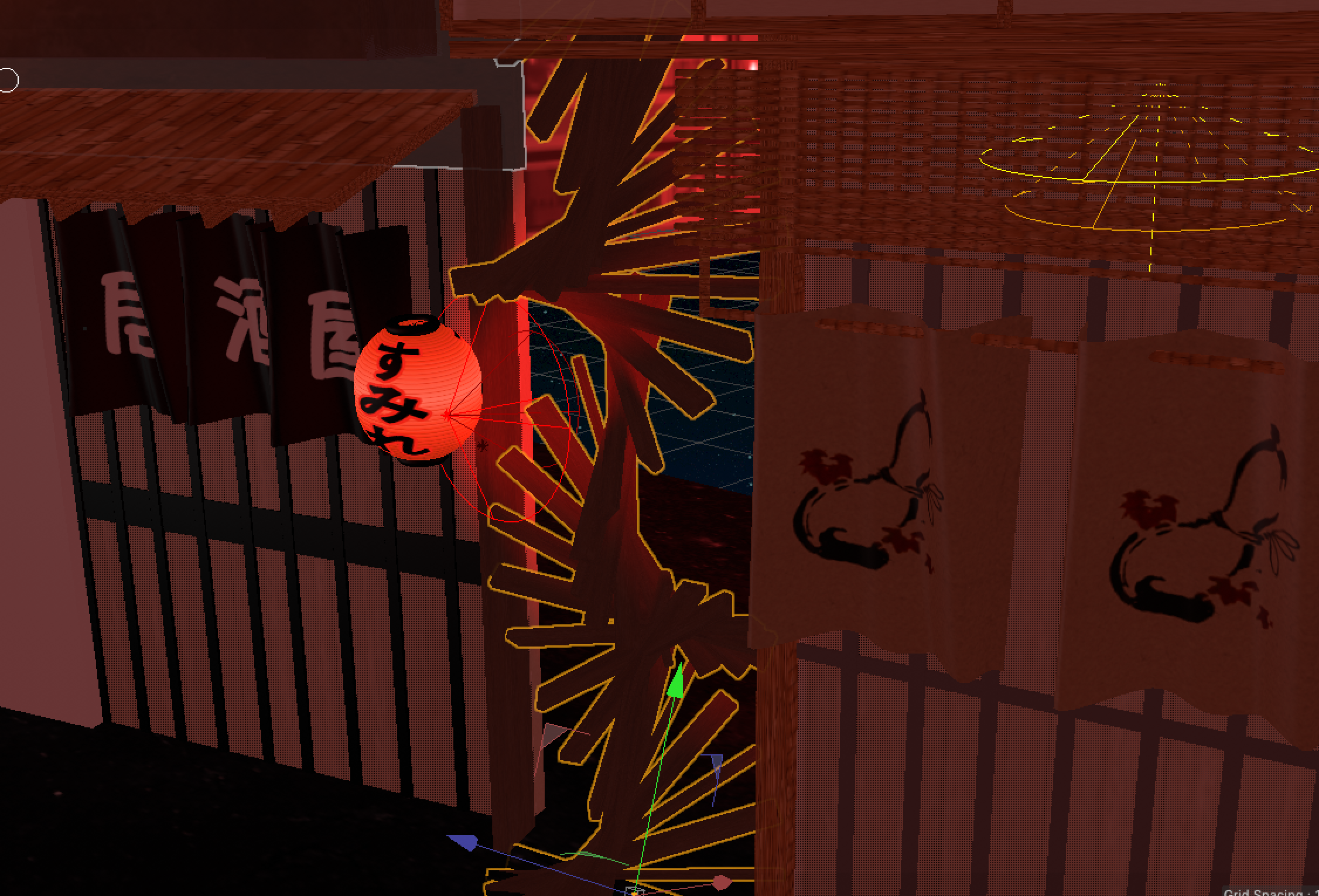 The cloner is a super fun and useful tool. I'd saved lots of time adding little panels everywhere if I knew about it before 🙂
Conclusion
This was a pretty quick short day. Here's the final render:
Next I'll be adding the final shop on the left deep end of the alley. Read how I finished my challenge with a special trip to Tokyo!
P.S. I'm on Twitter too if you'd like to follow more of my stories. And I wrote a book called MAKE about building startups without funding. See a list of my stories or contact me. To get an alert when I write a new blog post, you can subscribe below: