We're now a few weeks in to my challenge of learning 3d. I want to create a Tokyo street scene in 3d. I've never done any real 3d before. A week ago, I learnt how to make complex shapes. This week I'll be making more objects and playing with virtual cameras.
Creating objects
Most stuff though comes down to just adding a lot of cubes, cylinders, balls and cones. Like here, the lamp is a ball (or ellipse), the top is a cone, the tubes are cylinders and the Bar 254 sign is simply a scaled cube.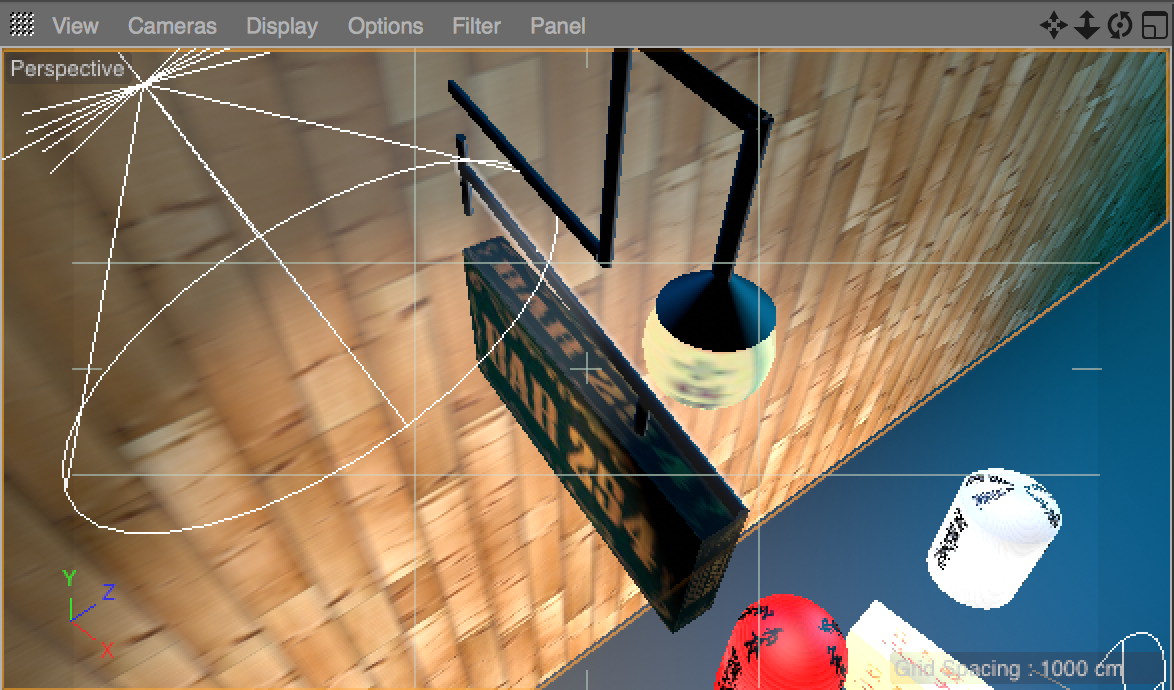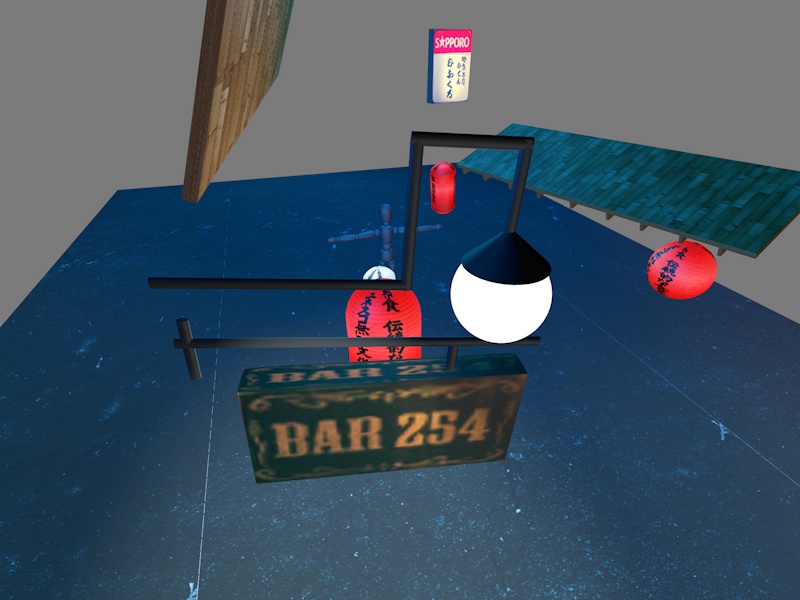 The wooden restaurant sign is just a plate with a texture but with 4 wooden panels on top to give it depth: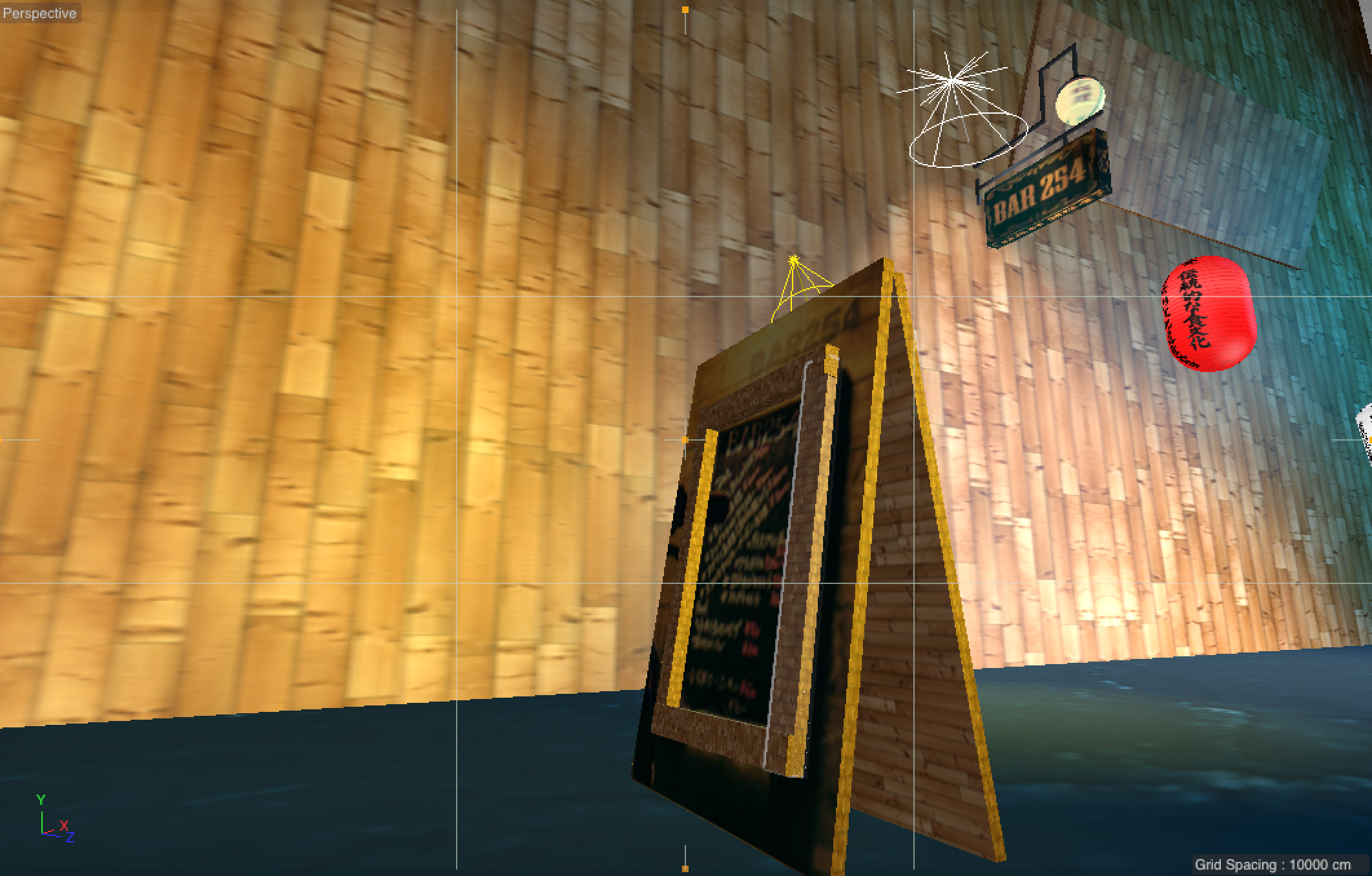 Right now I'm adding lots of details. As you see I've built the right shop front side with lots of little wooden bamboo tubes and the curtains.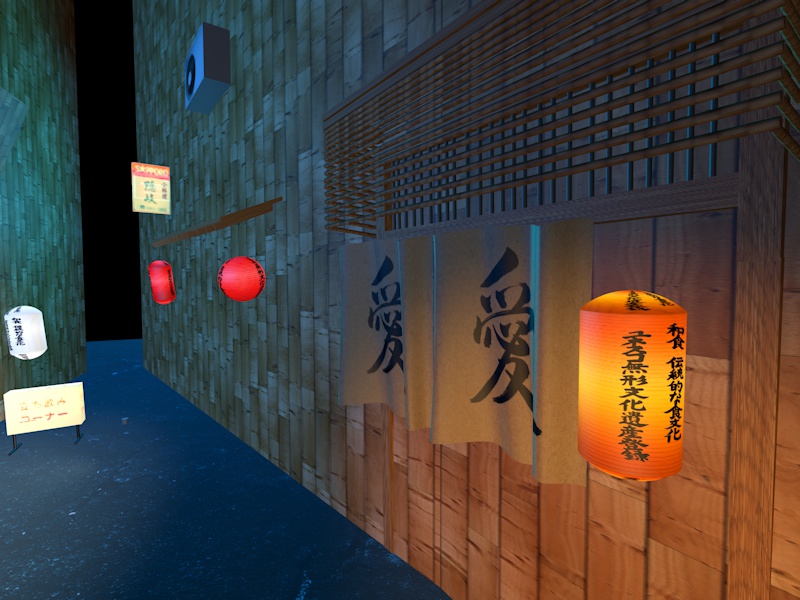 As well as the roof in the deep right with the support planks.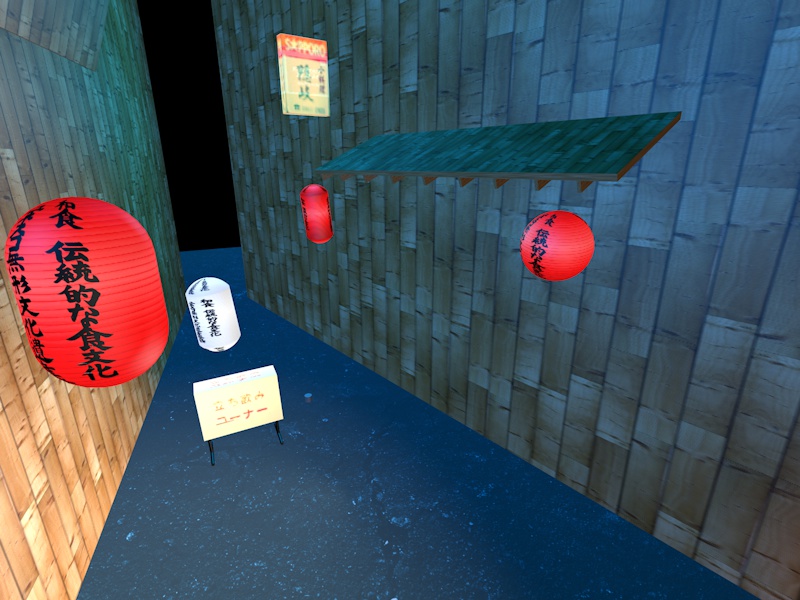 How far I am now
Here's the whole scene: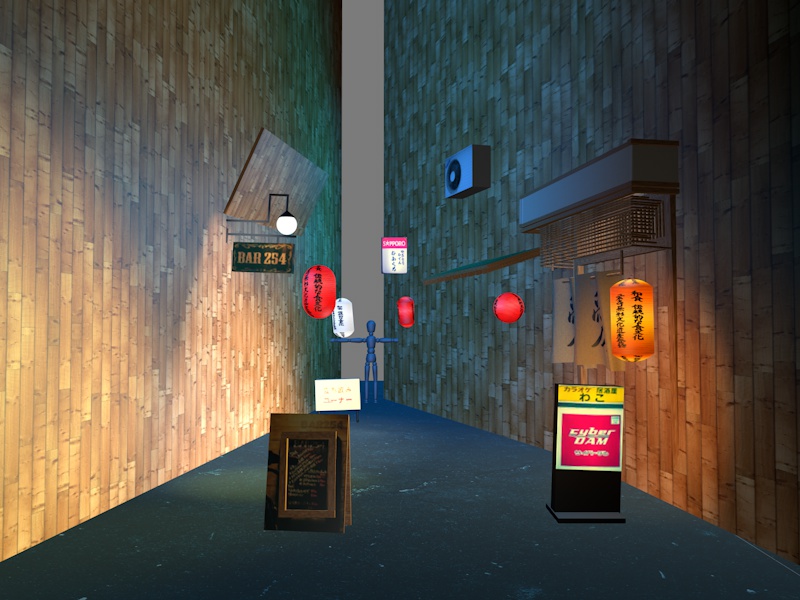 Here's the scene without the temporary wooden walls. It looks much better, so I think I'll have to replace the walls with real shopping front porches in the end fully: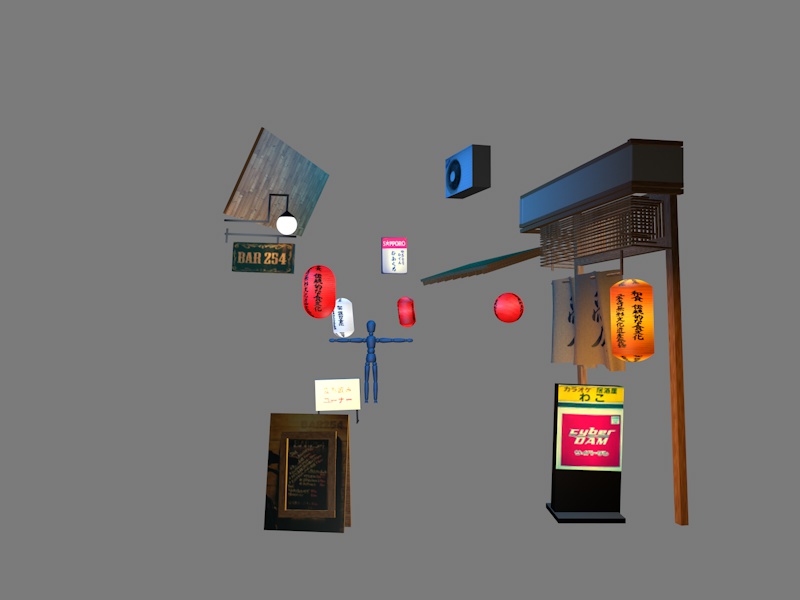 The more details I add, the more details I discover in the original photo. There's lots of small little things I'll have to model until I get even close to the photo. There's a plant in the left and a bicycle. There's small plants standing on small tables on the right.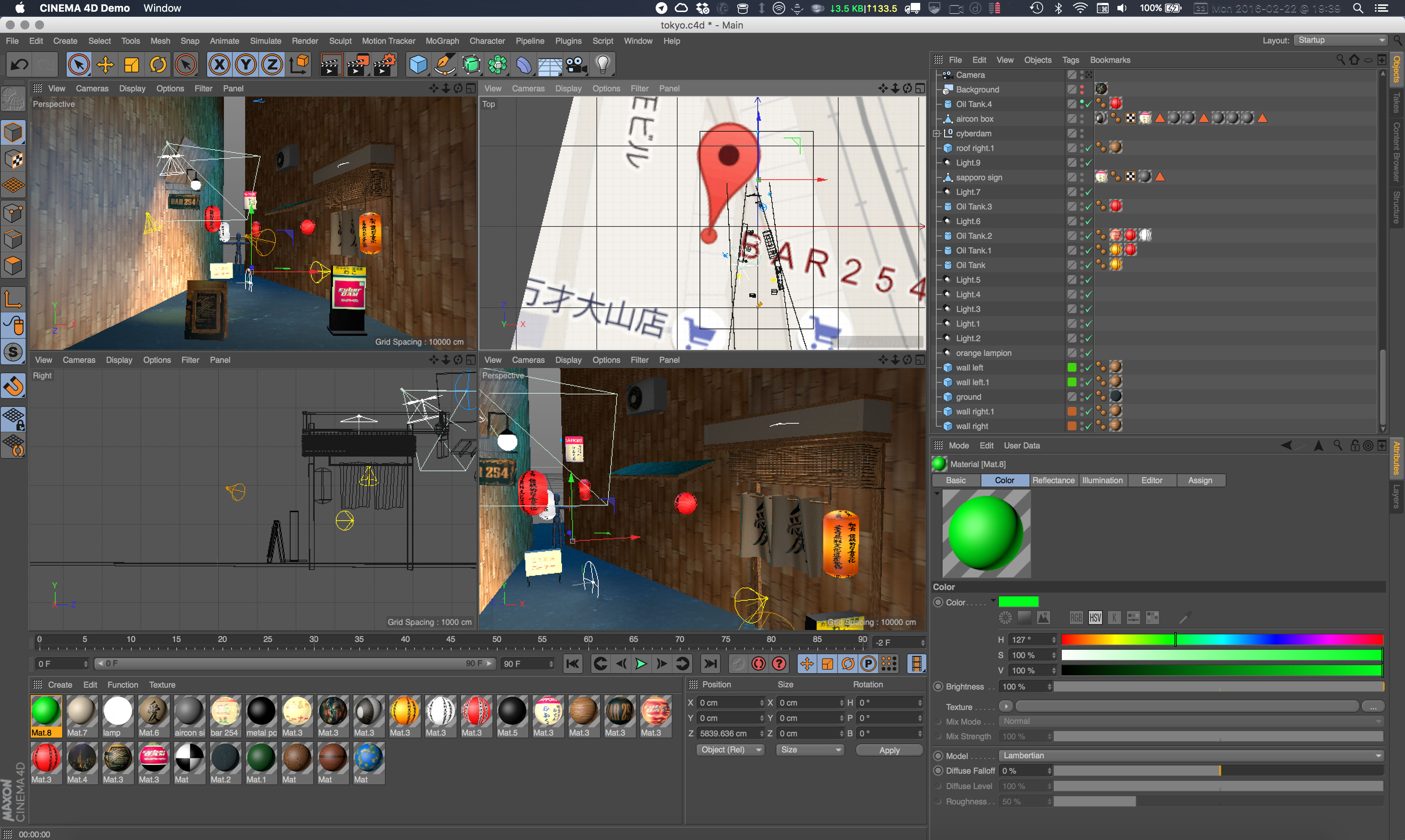 To get the perspective right, I needed the focal length of the original photo's lens. Luckily it's on Masashi Wakui's Flickr. It's 18.3mm. I think the frame size of his camera is 35mm. So I'm working with that right now.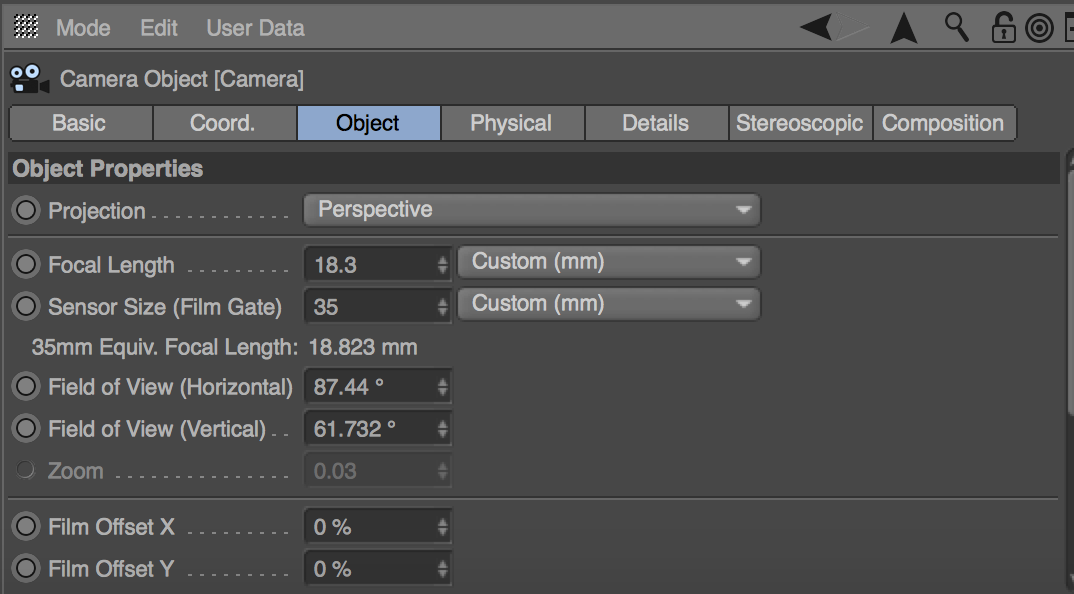 And as a GIF overlayed on top of the original photo. It's pretty off, but we're slowly getting somewhere now.


The renders are still capped to 800x600px, so they look a bit low-res, because I'm using the Demo version of Cinema4D. I'll get the full version once the scene becomes good enough.
Next steps
Next steps are adding lots more details in the coming days, manually re-making all textures in high-res in Photoshop, and then getting the lighting right. That will be the most difficult. Then in a few more weeks I'll hope to push it into a website where you can walk around the street in 3d by using WebGL with Unity 3d. Lots to learn 🙂
See how I add high-res textures tomorrow.
P.S. I'm on Twitter too if you'd like to follow more of my stories. And I wrote a book called MAKE about building startups without funding. See a list of my stories or contact me. To get an alert when I write a new blog post, you can subscribe below: