Today is day 23 of my challenge to learning 3d in a month. I want to create a Tokyo street scene in 3d. I've never done any real 3d before. Yesterday, I added rain, blinking lights, sound and built a mini VR web app for the scene.
Here's what I'm trying to make in 3d: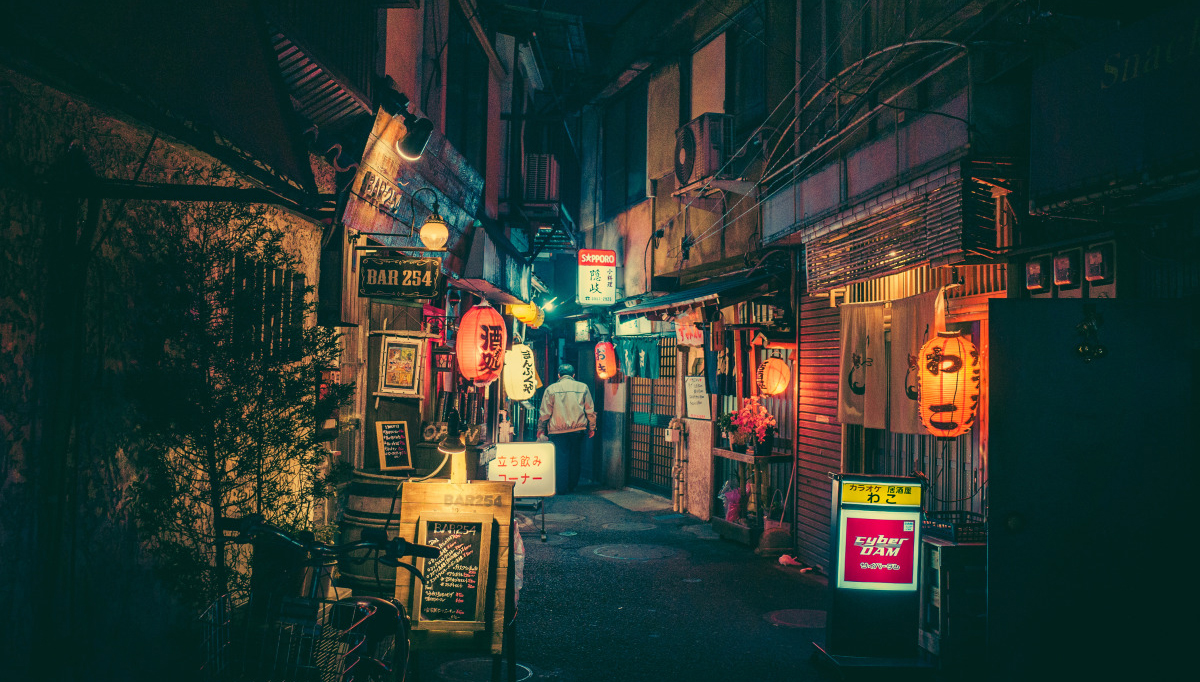 Adding shadows
I started out today accidentally finding out about shadows. I knew my scene was missing them but I wasn't sure how to get them. I figured they would show up automatically if a light would be behind an object. But they don't. You actually have to specifically let a light project a shadow with something called a shadow map: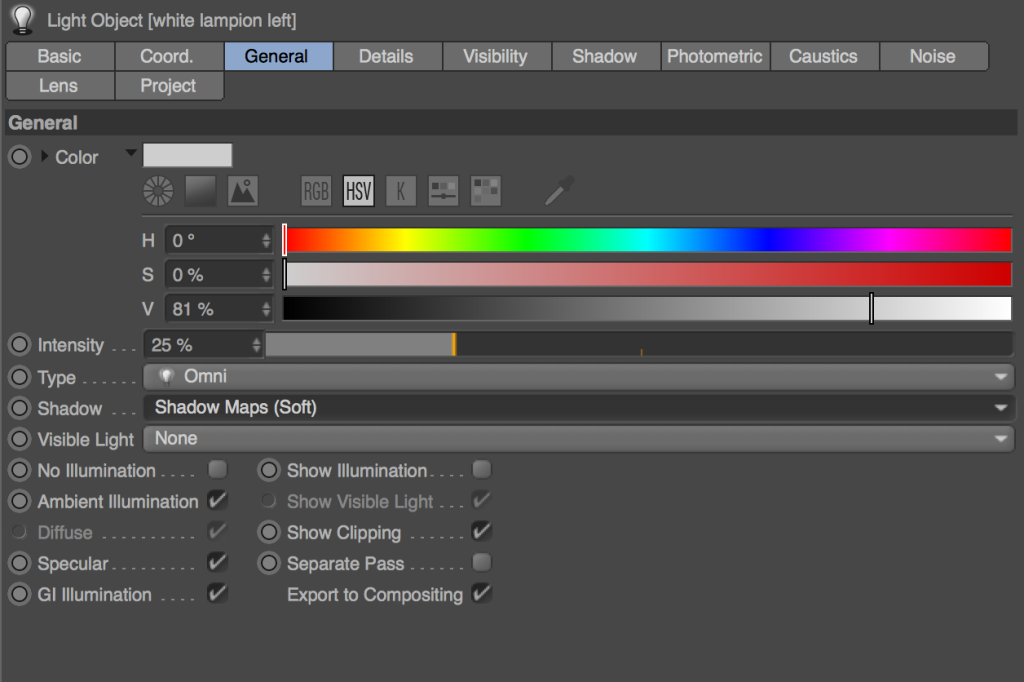 I didn't really had to set anything else, it immediately looked pretty good. You don't see shadows in your viewer, you have to render your scene to see it first: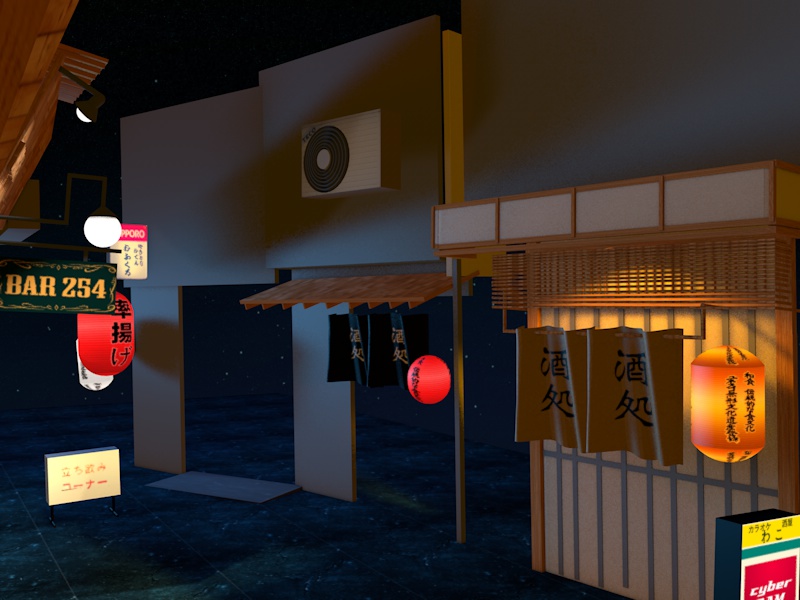 One place where the shadows turned out especially well was the wooden sign in front. Here's how it looked yesterday: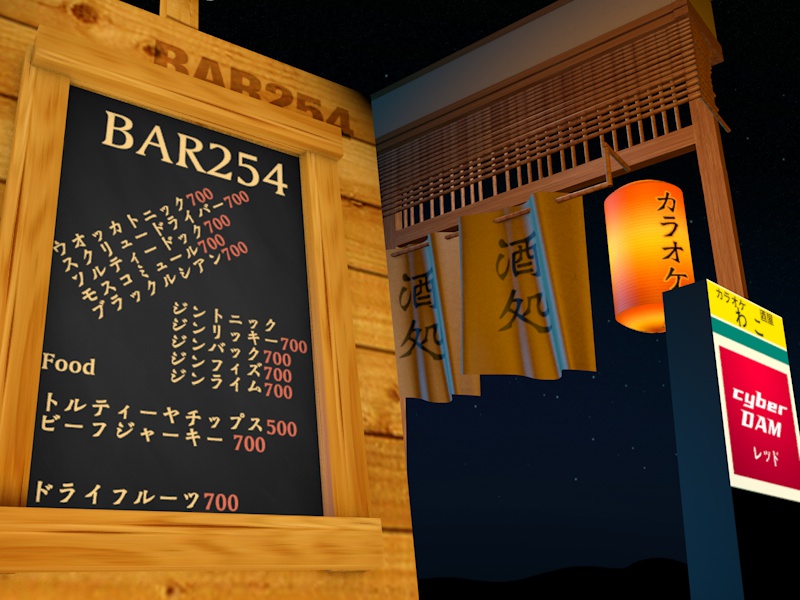 And now with shadows: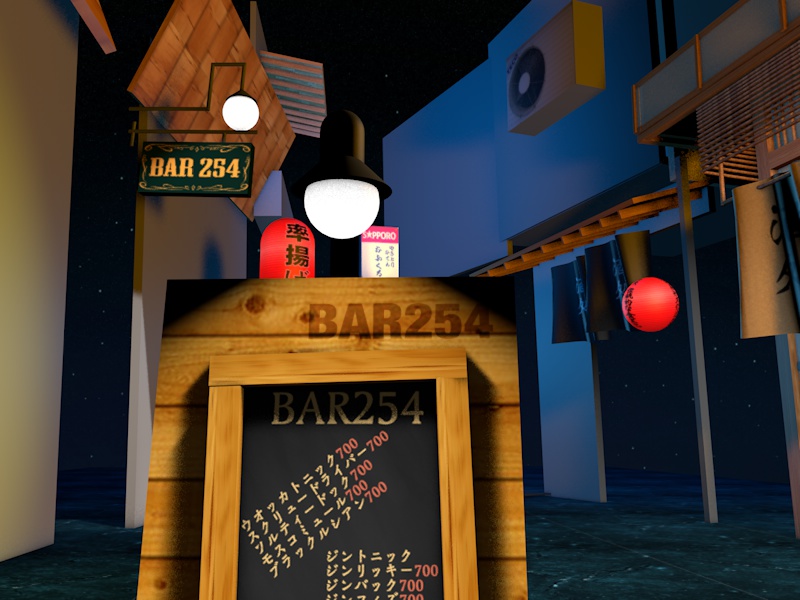 That's all shadow, not the texture. And it looks eerily close to the real photo: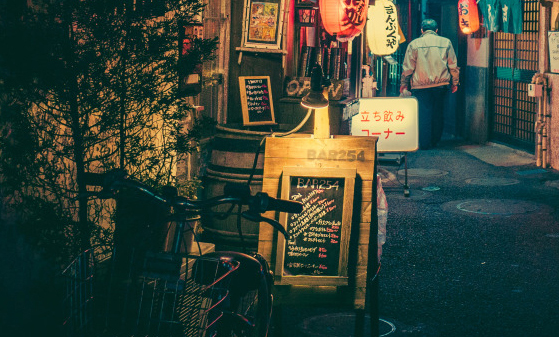 Adding more stuff
The thing I'd been dreading finally had to happen. I had to start adding more detail again by modeling more objects of the scene.
3d wood-carved text
I also added 3d wood carved letters on the bar front sign. You simply add a Text path: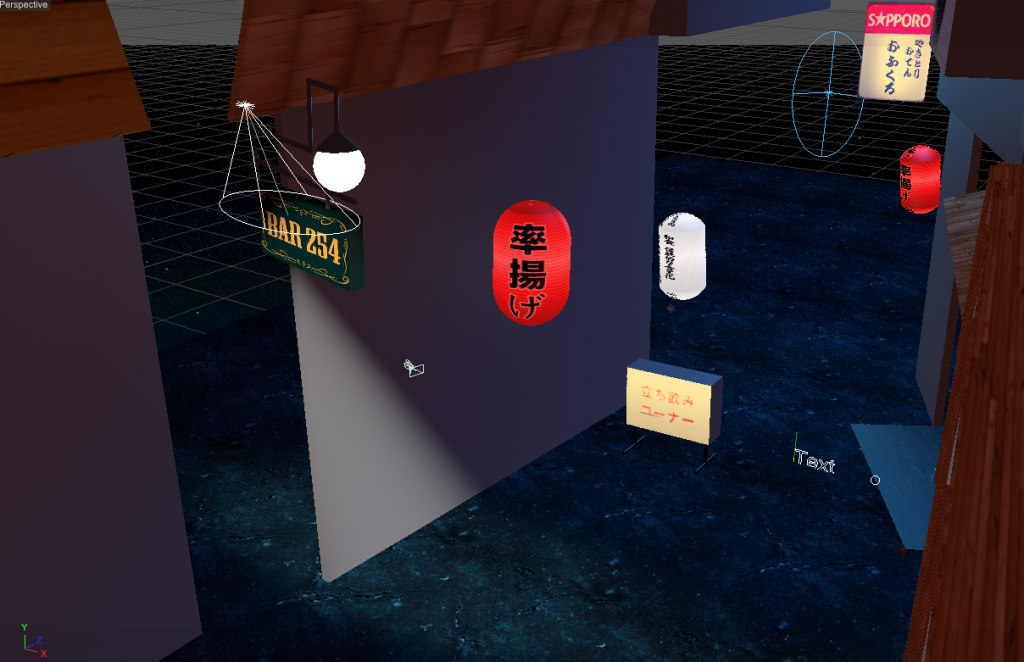 You customize it: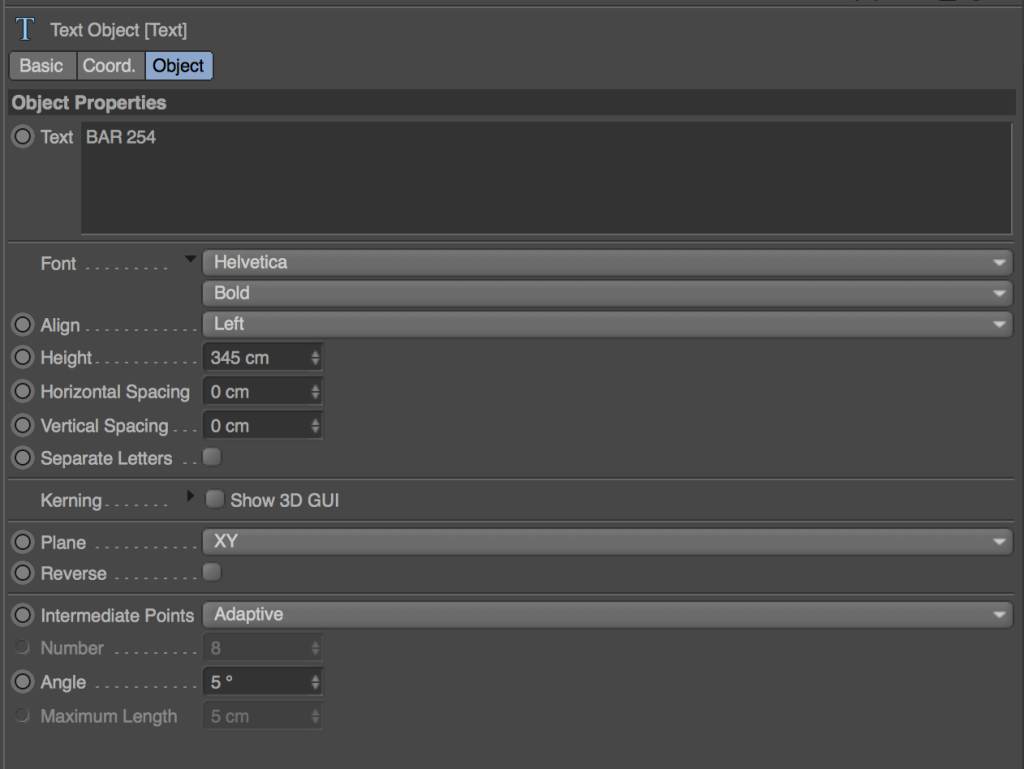 Then you drag it in place: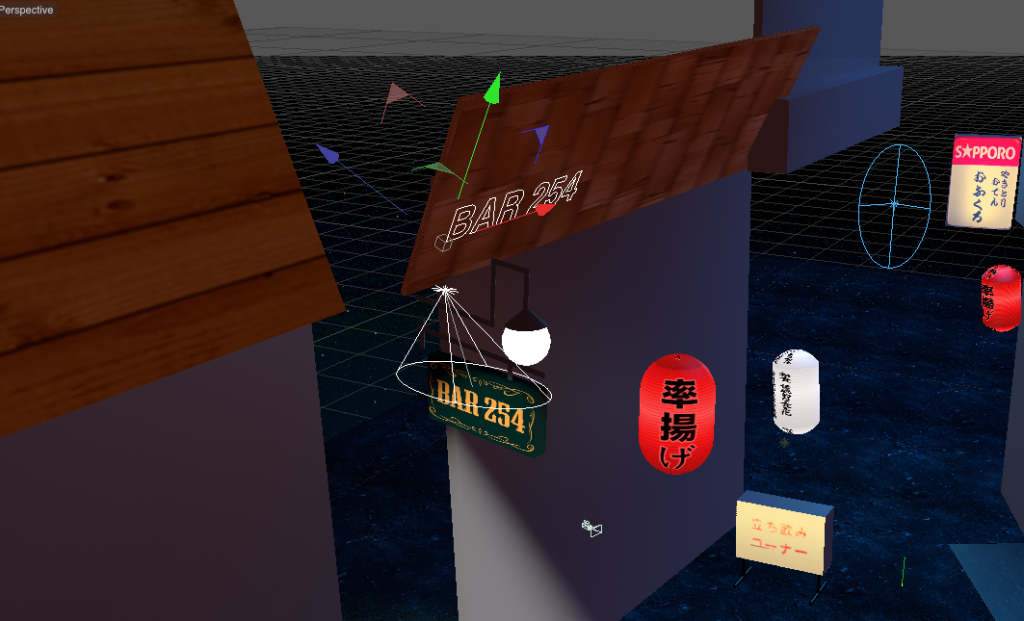 And you use a Loft array group layer again to make it 3d. Just like I did when making the curtains. It connects two paths:

And it looks like this: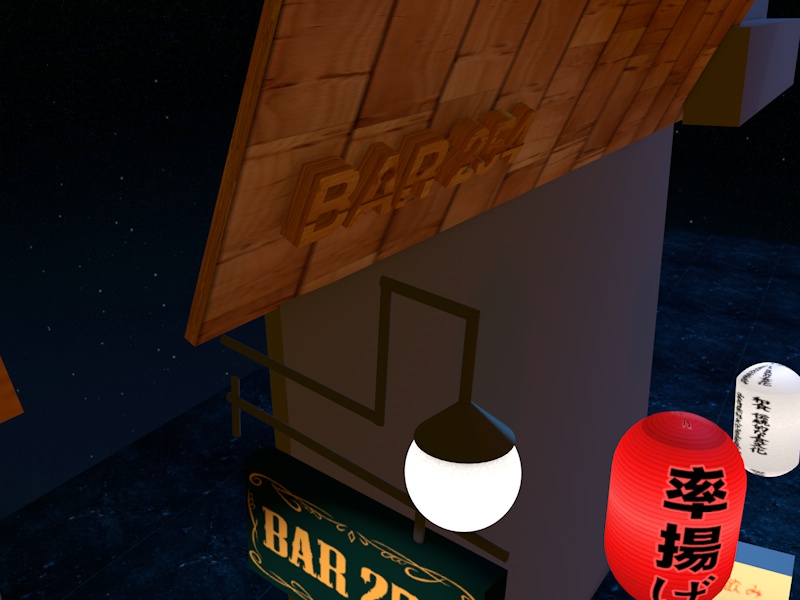 Then I put a light above it: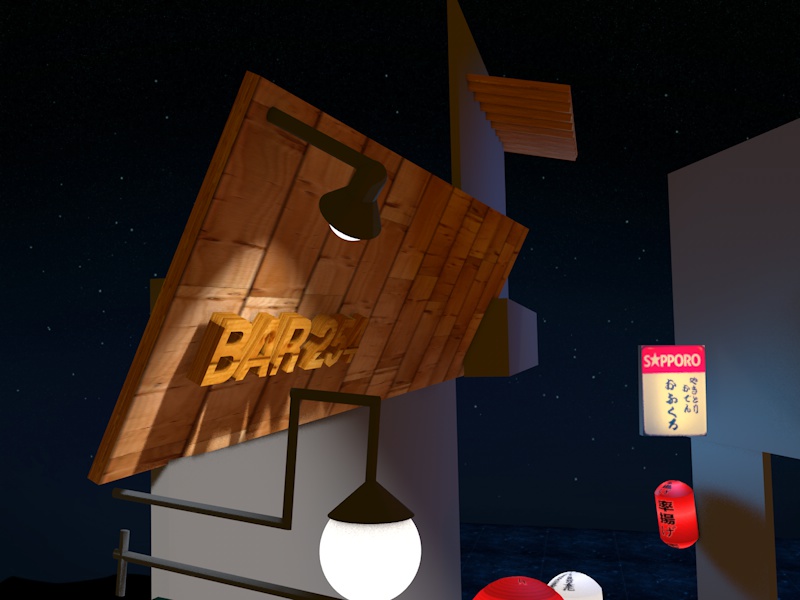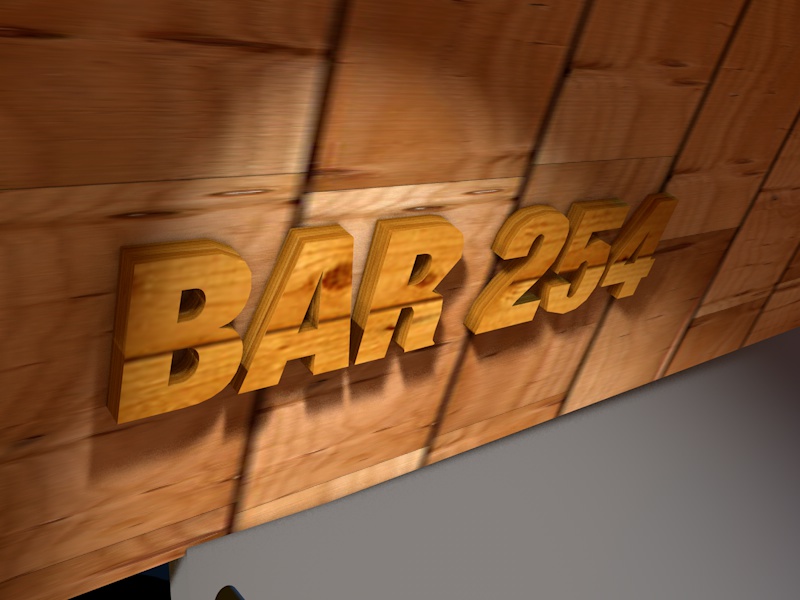 It's so much easier than it looks. Like literally, it feels like the physical renderer does most of the hard work and it's default settings work great!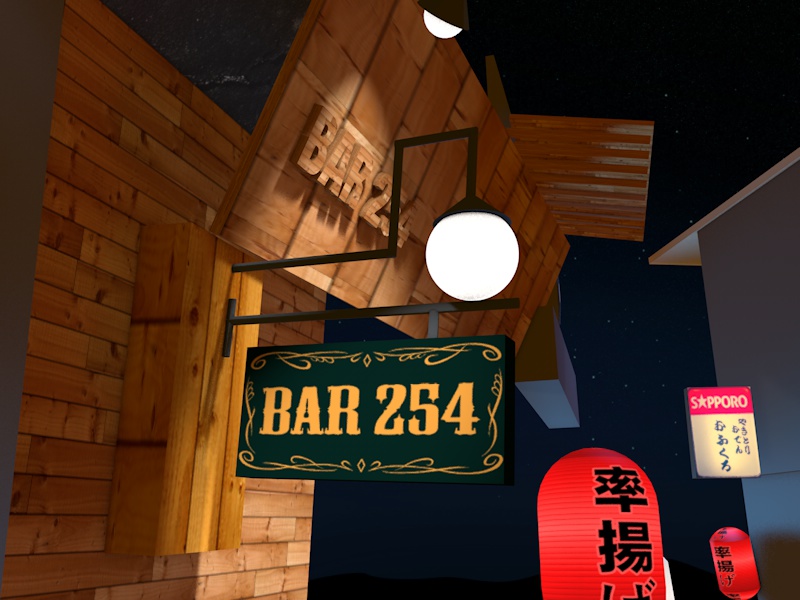 Aircon
I built an aircon unit by extruding a tube shape from a box shape using a Boole NURBS. That's a functional array group where you can put two objects in and the second object's shape will be removed (as in boolean, true or false, I guess) from the first object.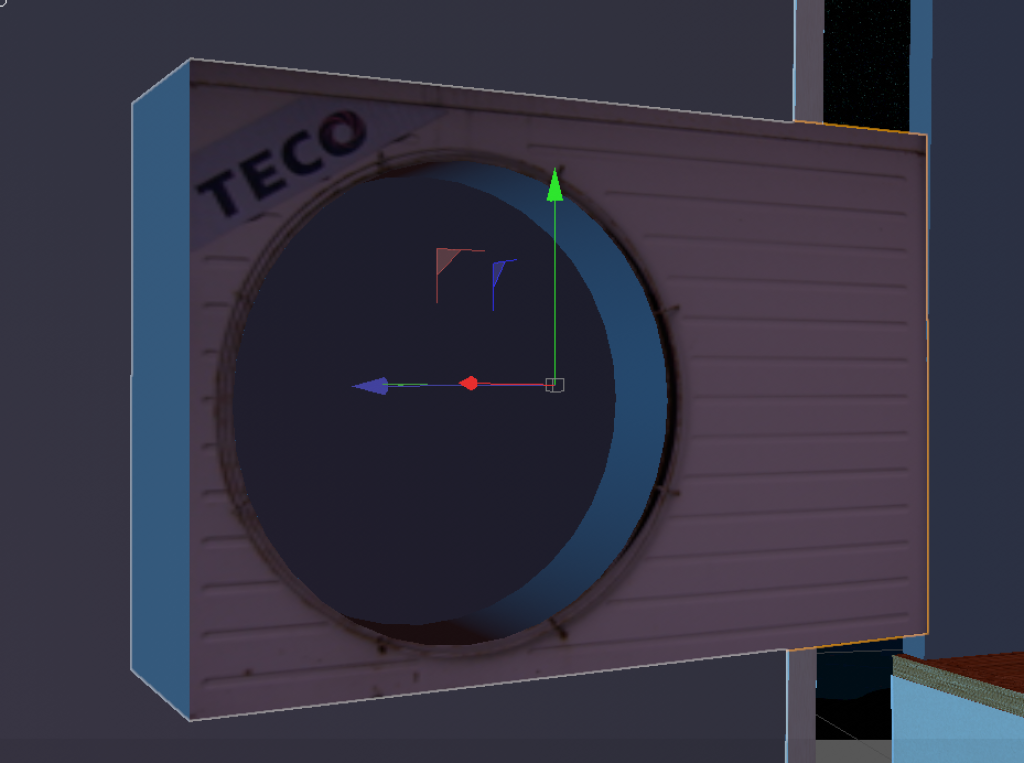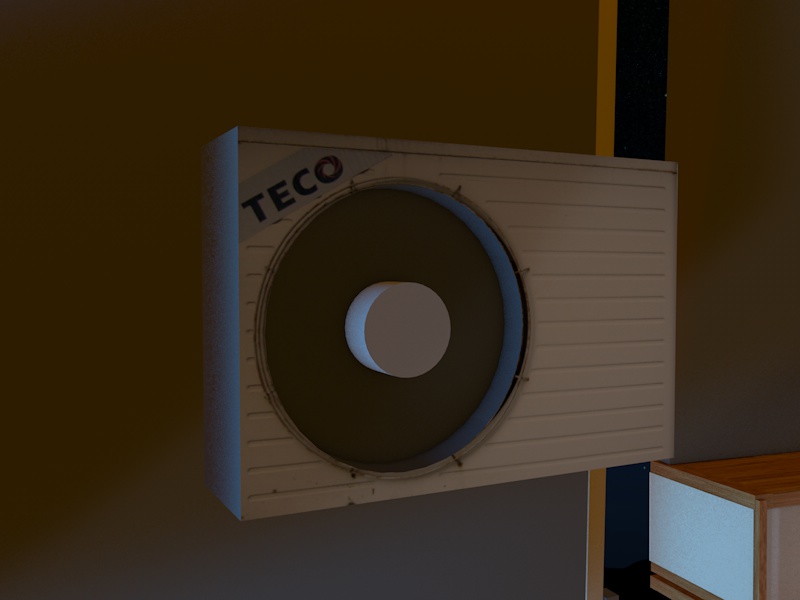 Then I went on to add the aircon circular rings, simply by Boole'ing lots of cylinders in withs smaller cylinders: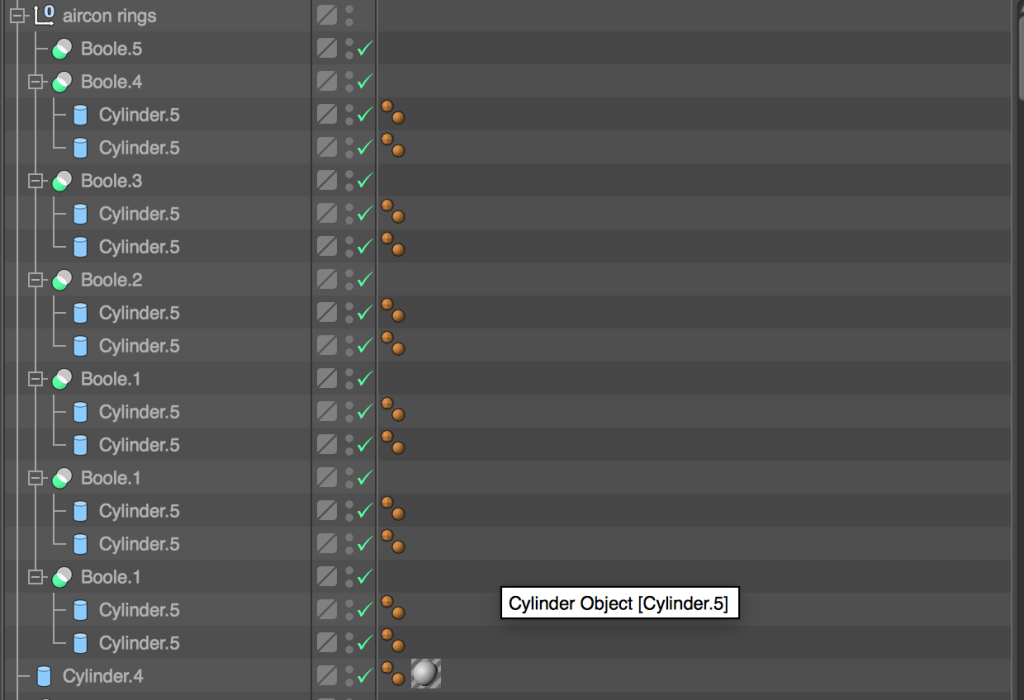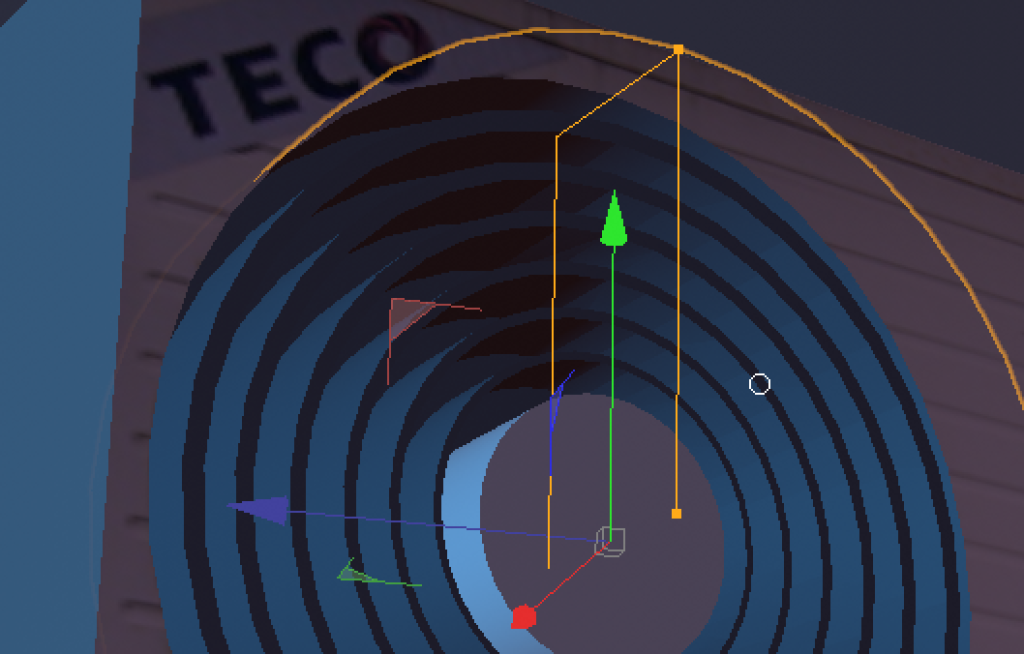 Resulting in: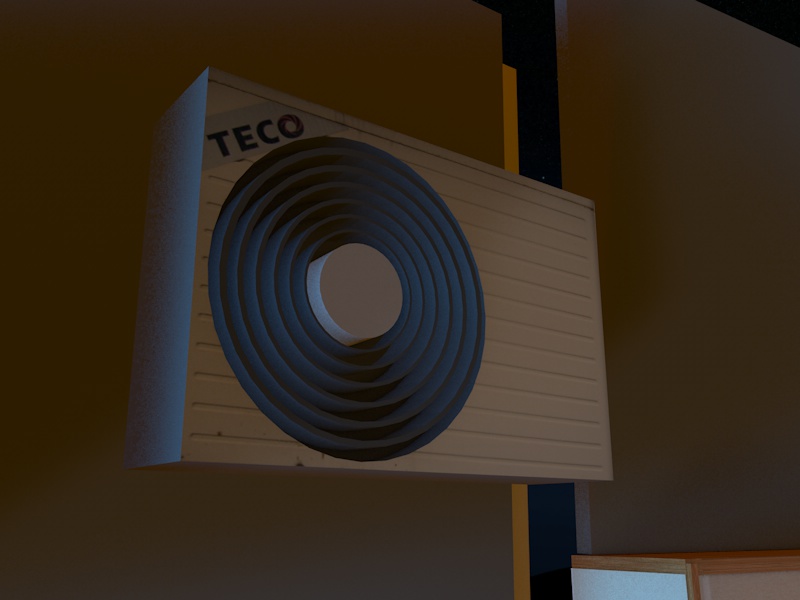 More walls, roofs and details
I also added lots of mini walls and roofs, giving everything a better sense of space: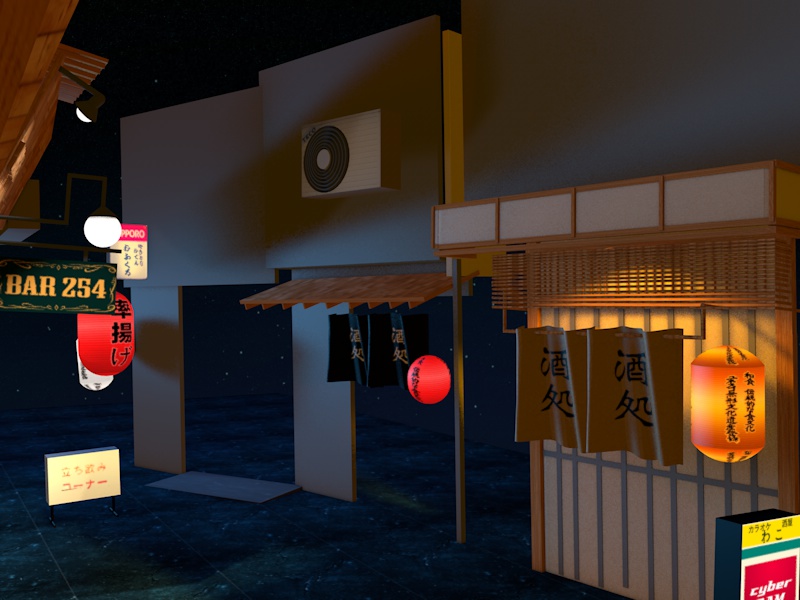 I also added tiny details like the metal bars on the paper door on the right and the finger holes in them: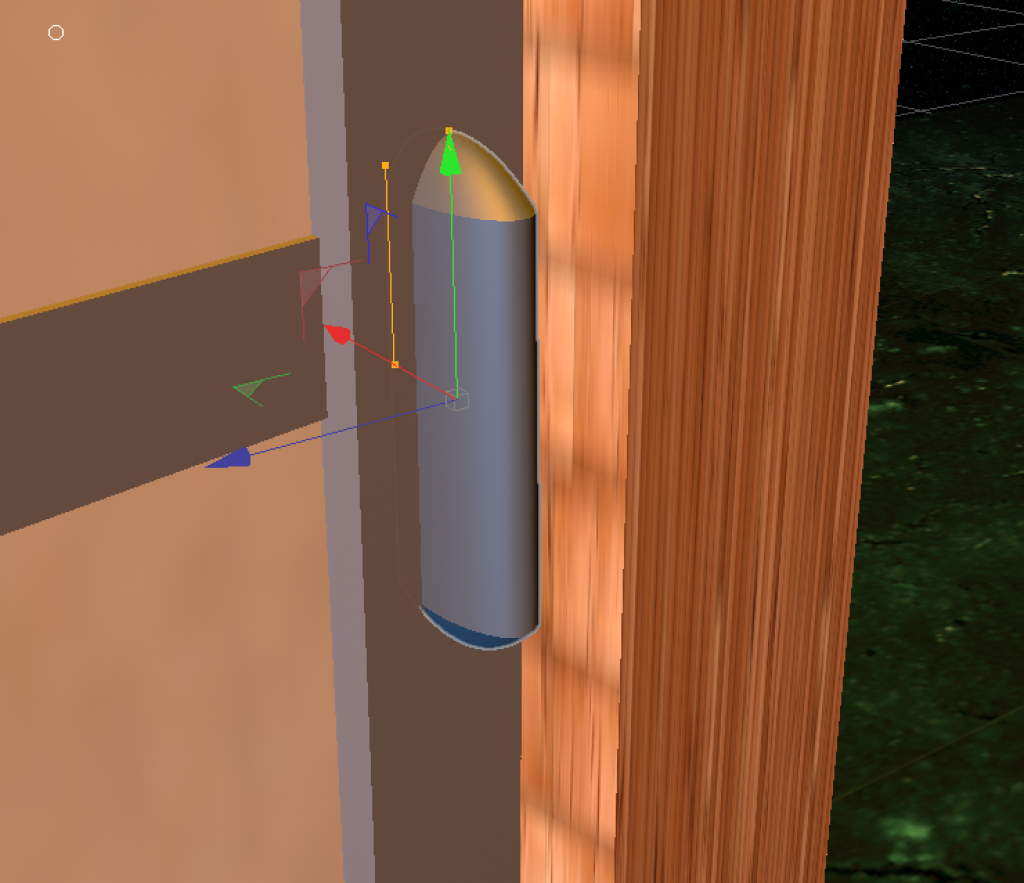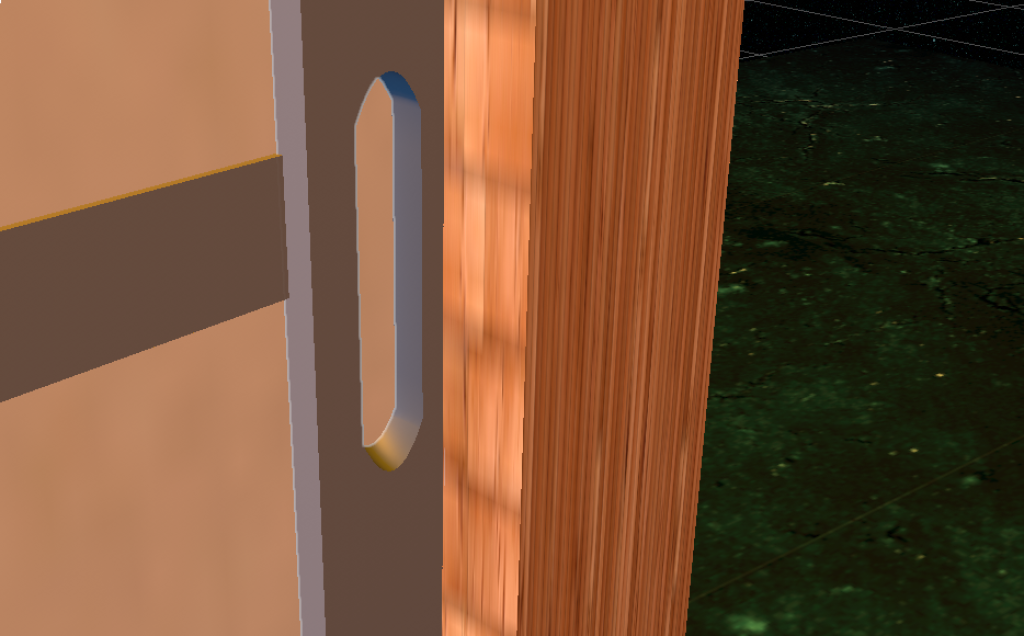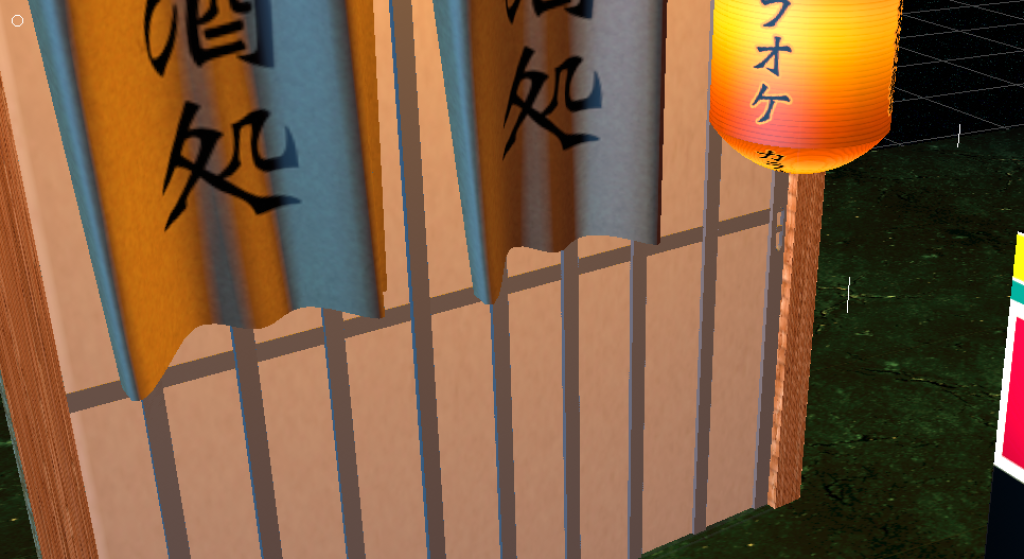 Here we are now
This is day 1 vs. day 25: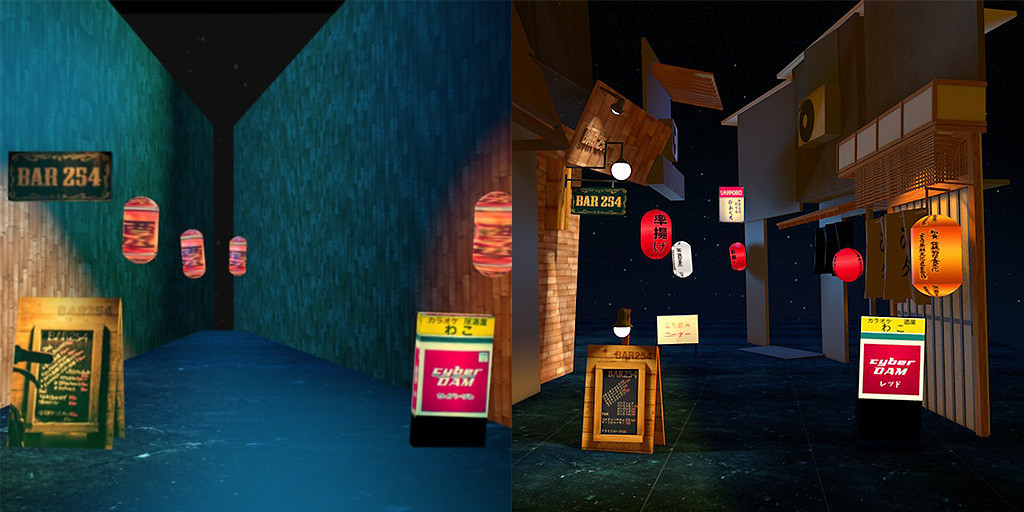 All-in all, we're getting pretty close now. With the shadows, better lighting and more objects in the street, it's actually starting to feel a bit cosy.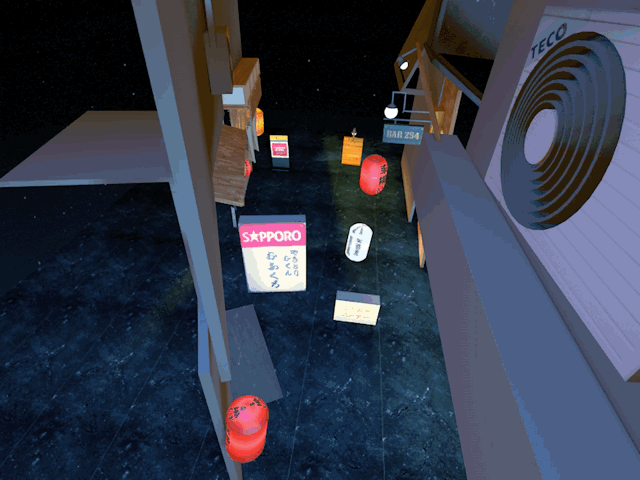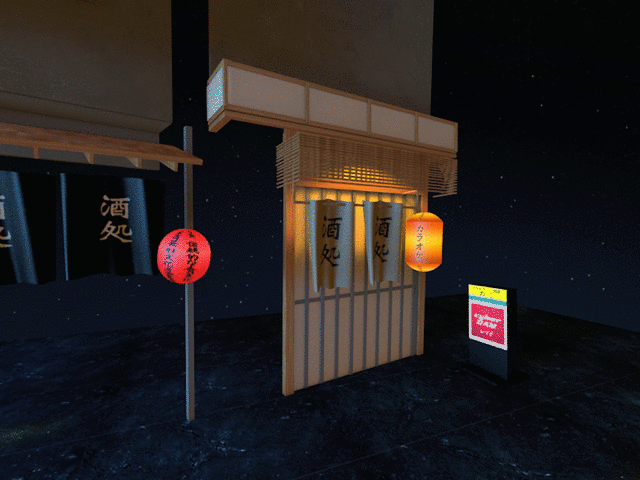 Next is finding more details in the photo and adding them to finish it off.
P.S. I'm on Twitter too if you'd like to follow more of my stories. And I wrote a book called MAKE about building startups without funding. See a list of my stories or contact me. To get an alert when I write a new blog post, you can subscribe below: