We did it! Our pressure worked! Namecheap has introduced true 2FA. Via their iOS app domain owners can now approve or deny log in attempts with fingerprint authentication: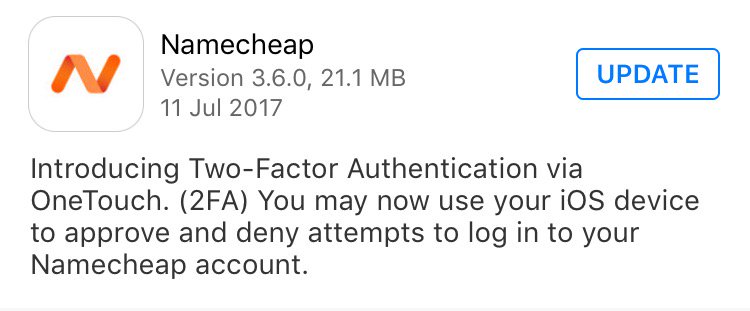 It's a great start since SMS verification isn't safe anymore.
You can enable their new 2FA in your admin dashboard:

To standardize it across the industry, a great next step would be to also support Google Authenticator and Authy.
For now, 👏 to Namecheap for listening to your users. Although it took awhile 😉
P.S. I just wrote a book on bootstrapping indie startups called MAKE. And I'm now on Twitter too if you'd like to follow more of my adventures. I don't use email so tweet me your questions.