If you'd like to get an email when the next post is up:
This is the third part of my thesis on the next decade of remote work and how it'll transform society. Read the previous part here.
Last we discussed what we can learn from digital nomads who have been location independent for the last decade and where the new location independent mainstream will relocate to in the next decade.
This week we'll discuss how business and governments can help facilitate and profit from these developments.
Facilitating remote work destinations
We know that many businesses didn't work out in the previous nomad wave. Many businesses simply didn't have enough nomads to cater to, and the nomads that they found didn't have enough money to spend.
So what businesses would work in a new reality of remote work destinations?
If we assume that the volume of people relocating to, or visiting remote work hubs will be 10x or 100x higher than during the nomad wave. The diversity in people and also income ranges will increase. That means many of the ideas that failed during the previous nomad wave (coworking, coliving etc.), might finally work once the mainstream joins, as there'll be more people and people with higher incomes available to market to.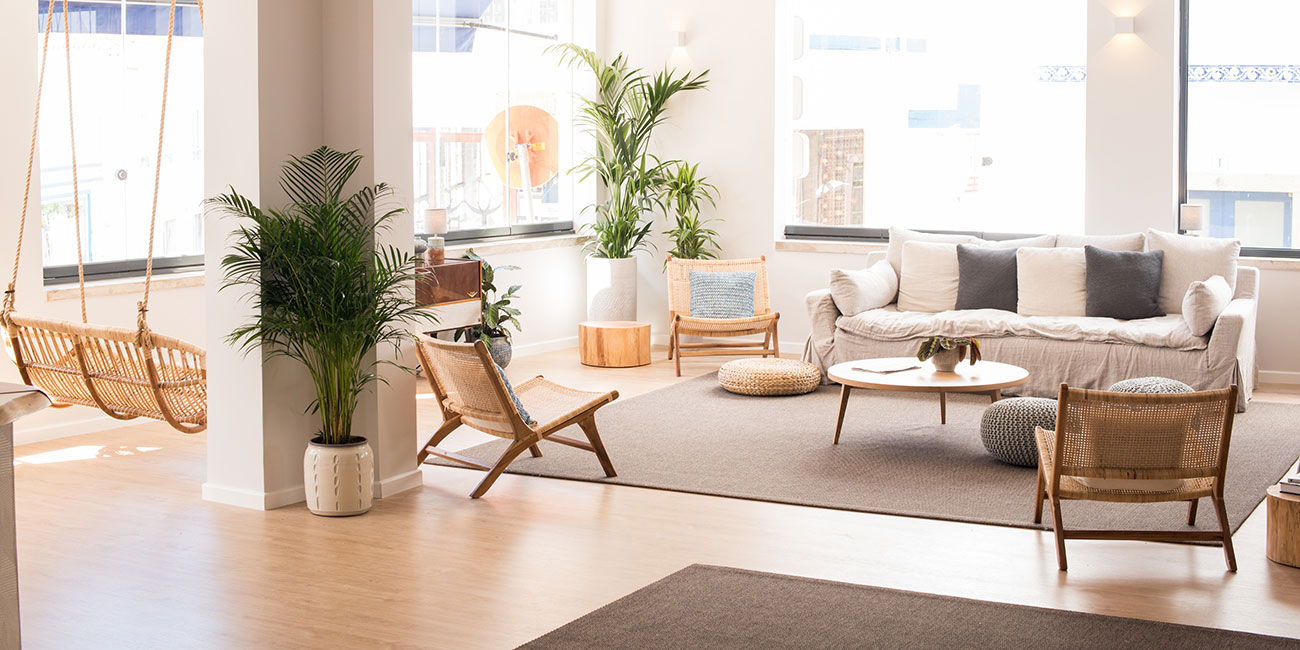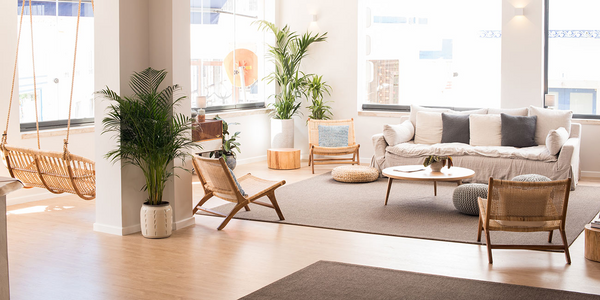 Traditional businesses can profit from the remote work wave too. Especially the hospitality industry. Instead of nightly stays, hotels are already offering long-term stays, and considering adapting their rooms with kitchens and offering Airbnb-style suites. If they like, coffee places can adapt to become a place where remote workers can do their work and socialize. Related to socializing, local companies that offer activities like sports and trips can target remote workers who are new to a place to quickly immerse themselves.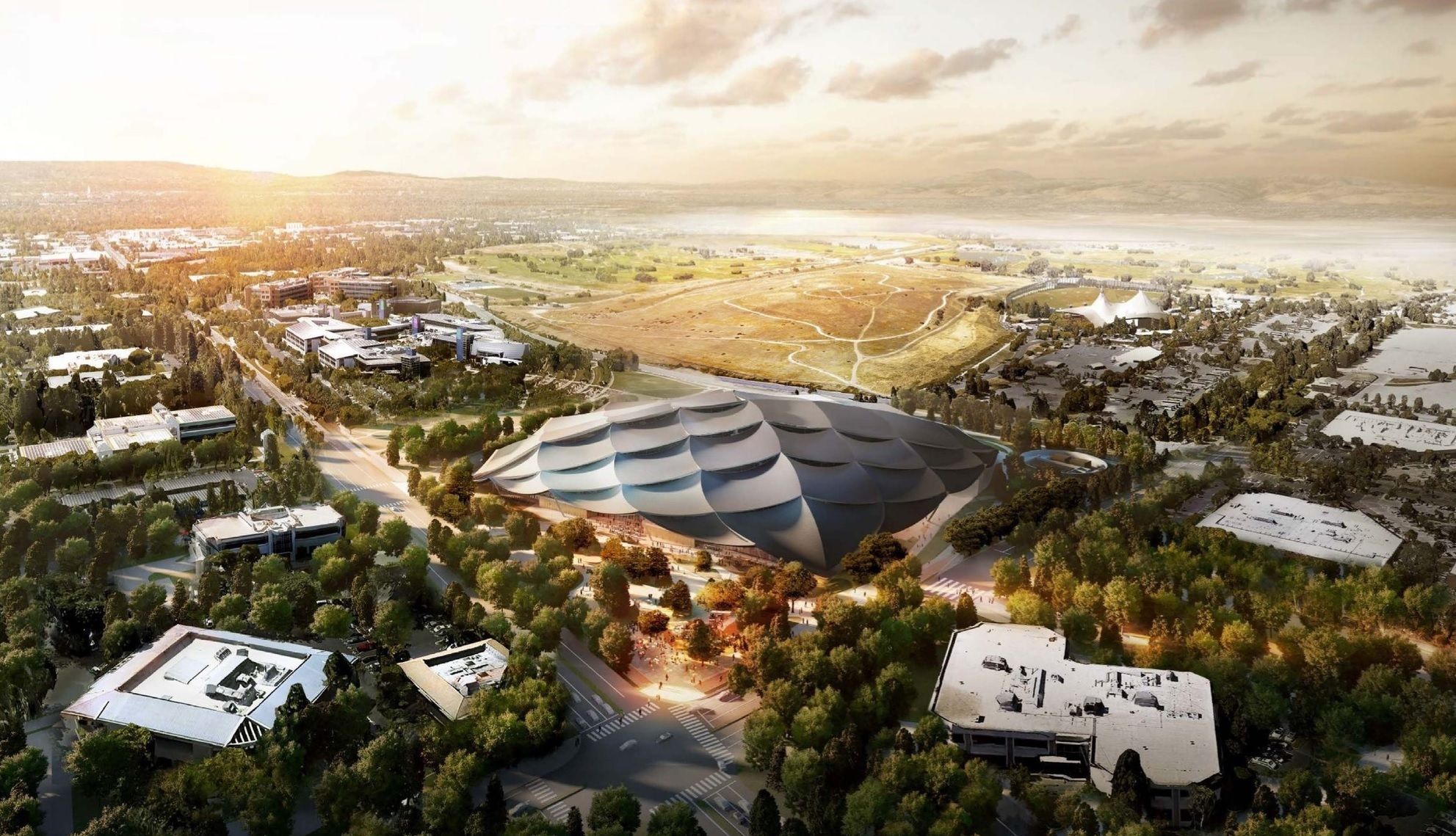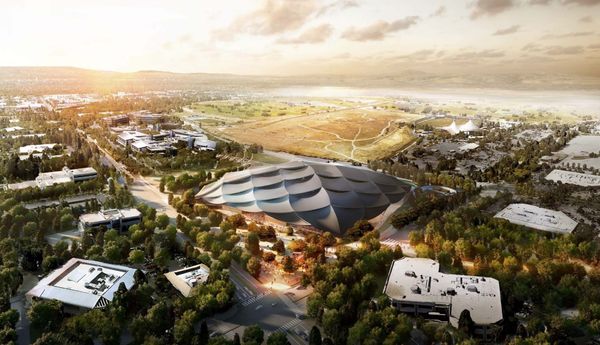 As remote work becomes the norm and employees demand to relocate, BigTech giants like Google, Facebook, Apple, Netflix, Amazon and Microsoft may start facilitating this and building campuses around the world. Think a tech campus in snow resort Aspen, CO, or in Playa Del Carmen, Mexico or in Canggu, Bali.
We know Google already has been building coworking spaces all around the world (currently in London, Madrid, Sao Paulo, Seoul, Tel Aviv, Tokyo and Warsaw) , that are free to use (and they already call it Google Campus). Next would be actual campuses with housing and other living facilities.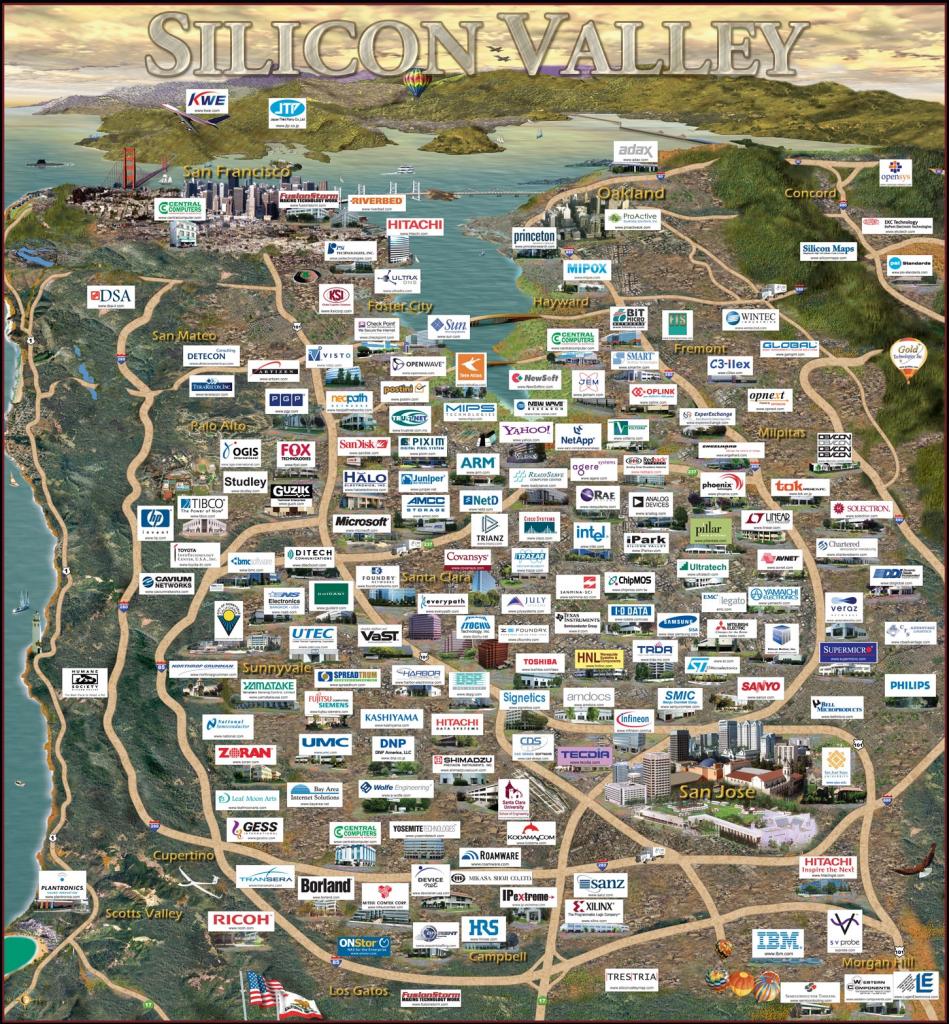 With BigTech opening campuses there, it can ignite ecosystems around these destinations with smaller startups moving to or being founded on its edges. Just like the university campus of Stanford made Silicon Valley possible:
"More than 50% of Silicon Valley product is due to companies started by Stanford alumni" - WIPO
This fits with the common idea that the next Silicon Valley won't be a single place, but it will be distributed around the world, and I'd argue in these future remote work destinations.
Especially since immigration to the U.S. for startup founders has become a lot more difficult in recent years:
The role of government
One of the primary challenges digital nomads faced was getting kicked out of a country after 30, 60 or 90 days based on their tourist visa. Digital nomads get so much flack for working on tourist visas, usually by people who never did it themselves. If they'd do it themselves, they'd realize getting a longer visa is a monumental pain in most places. It usually means navigating a bureaucratic law system in a foreign country, often a developing country where the process is rife with corruption, bribes and uncertainty. If it'd was easy, most digital nomads wouldn't be working on tourist visas right now.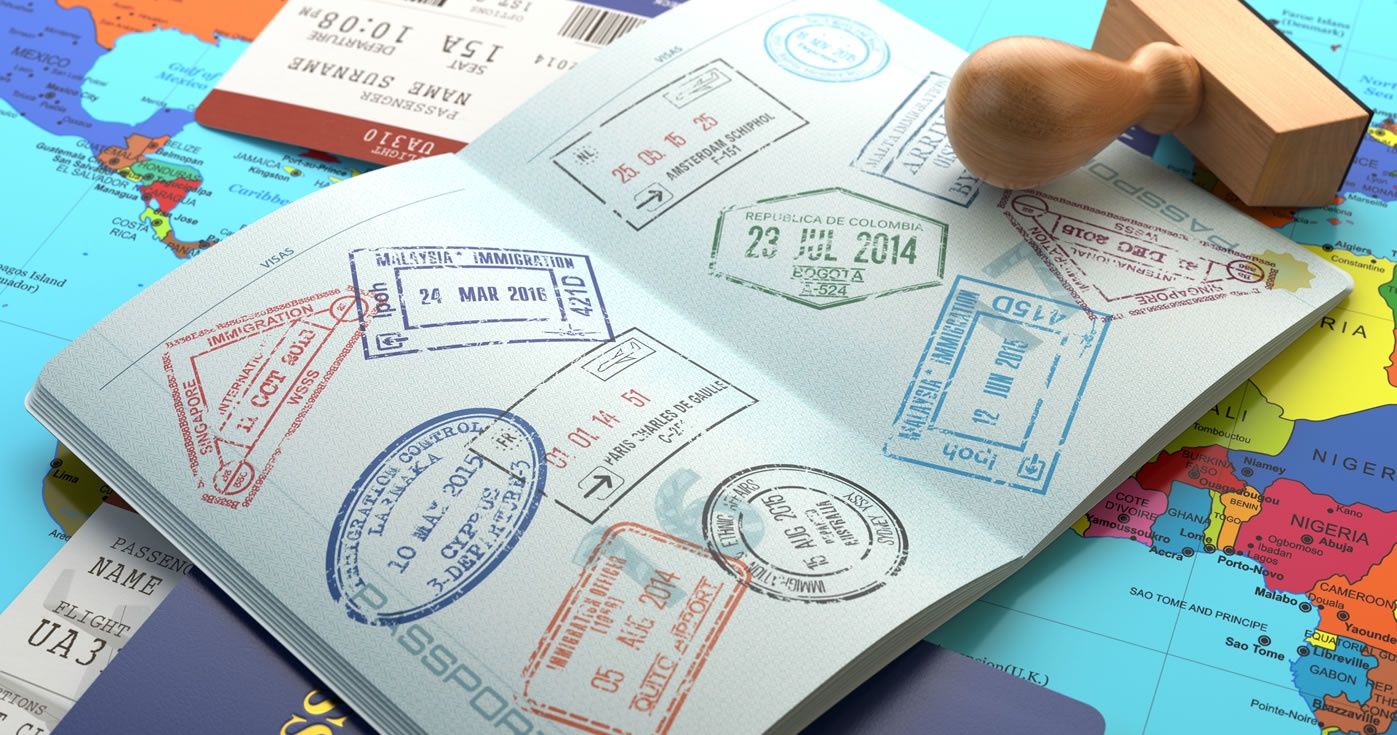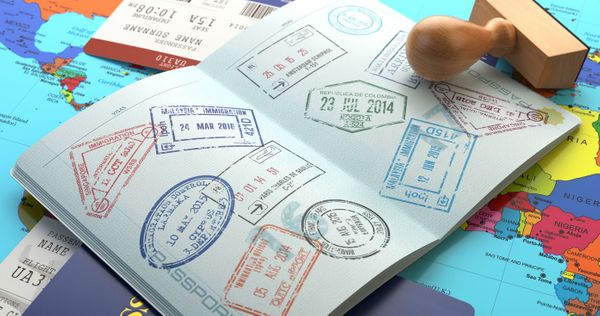 One of the reasons you see digital nomads still hop around every 30/60/90 days, is because that's the visa limit. If there'd be no visa limit, I believe they'd stay much longer.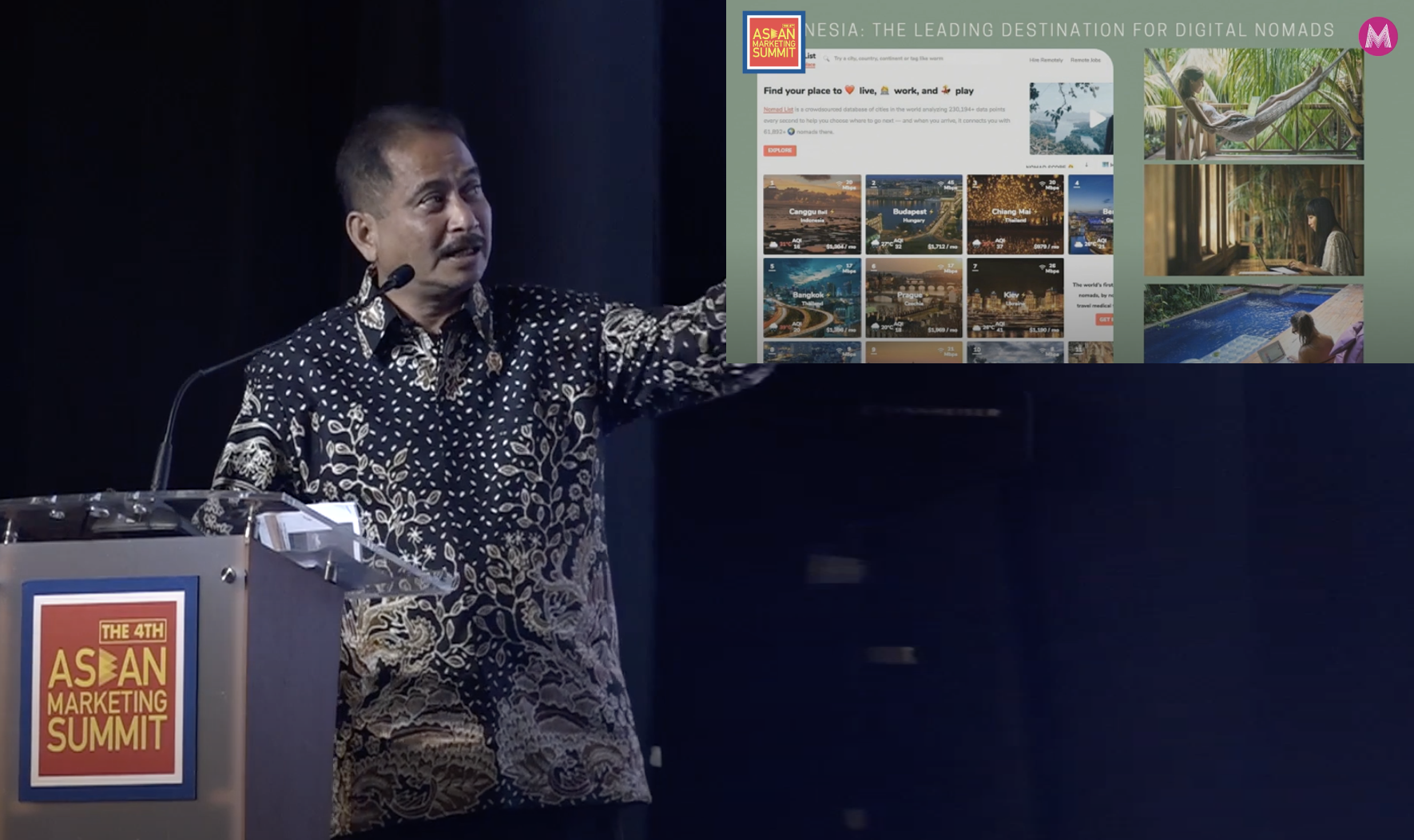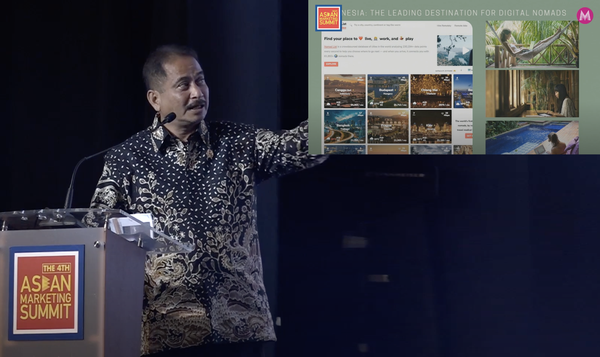 There's some developments here too though, and there have been for awhile. Right now most governments "know of" digital nomads and remote workers. And many have spoken about it, usually positive. Bali's governor and Bali's tourism board, Indonesia's minister of tourism and even Indonesia's president Joko Widodo have all spoken out positively about attracting digital nomads and foreign tech workers as a strategy to get more foreign spending and as a transfer of technological skills to locals.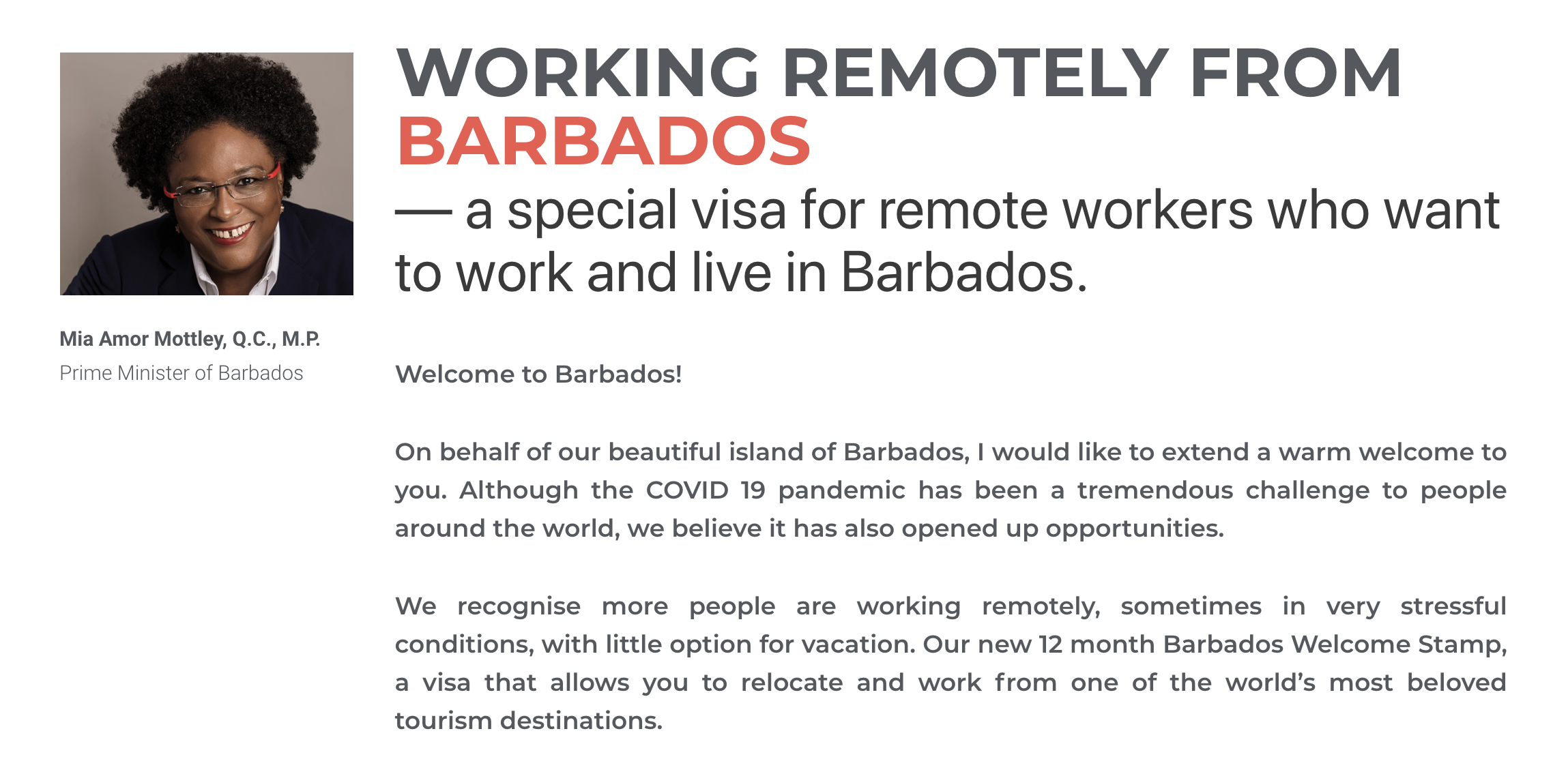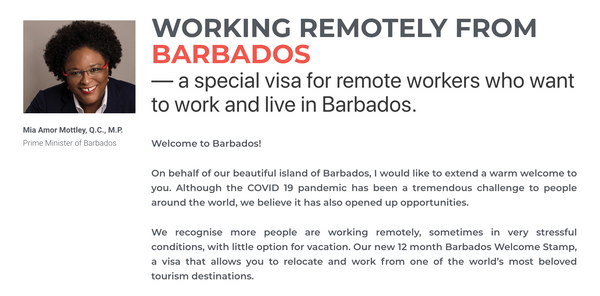 Many countries now have programs to attract remote workers: Portugal, Estonia, Bermuda, Barbados and Georgia.
The opportunities for cities and countries are big if they can create a process by which they can attract high-skilled high-income remote workers to work in their countries for long-term. High-income so that money flows into their local economies, high-skilled because it'll mean transfer of skills to locals is possible.
The changes necessary are small compared to the opportunities it gives: create a remote worker visa that can be requested online, assess people's income, work and skills, and allow at least a 6 month to 1-year stay with an option to extend it to 5 or 10 years, and some route to the traditional permanent residency and after citizenship.
Right now work permits are made for foreign people getting a local job offer. Remote workers don't need a job offer, they already have a remote job or run their own company. All they need is the legal rights to work in your country, and be able to stay for long-term. The reason for work permits was to avoid competition of foreigners with the local work force, but 99% of remote workers don't even participate in the local market as they work for foreign companies remotely.
Cities can make more money on remote workers than tourists
Nacho Rodriguez is an entrepreneur who works with the government of the Spanish Canary Islands to attract remote workers. He told me it makes a lot more economic sense for governments to attract remote workers than tourists:

An average tourist in Europe goes on a trip for 5.2 nights and spends $70 per day or $356 per trip.

Meanwhile, a high-income tech worker from the U.S. or London makes ~$150,000/year. If they'd relocate to the Canary Islands and spend just half of that, that's $75k/year put into the local economy. That amount of money can create 3 local jobs at local average wages. Additionally, tax is paid on that income if they relocate.
The average tourist spending of $70/day, is $25,000/year. At an average tourist trip length of 5.2 nights, that means hosting 210 tourists makes the same amount of money for the Canary Islands as a single remote worker can bring in.
(Calculation: $70*365.25 days=$25,567/y; 1 trip is 5.2 days; 365.25 days / 5.2 days = 70 tourists/y; 1 remote worker spends 5o% of their income = $75,000/y; $75,000/y remote worker income / $25,567/y tourist income ~= 3; 3 * 7o tourists = 210 tourists)
Even if we estimate more conservatively, where a remote worker spends just $25,000/year, that's still the same amount of money as hosting 70 tourists.
The Canary Islands get 15 million visitors per year. They could make the same money with 100,000 to 200,000 remote workers there.
A remote worker can live more like a local as they stay in the place for months or years renting locally, instead of the short tourist staying in Airbnbs, resulting in less low-quality touristic areas. Caveat is areas will focus on foreign remote workers, which probably means more hipster-type areas. Regardless, places change for foreigners. It depends which way you prefer.
Personally, I think long-term remote workers make better visitors economically and behaviorally than short-term tourists. But I'm biased.
How many people who can work remotely will actually relocate?
We know that the majority of the mainstream will be able to work remotely now or in the next few years, but how many will actually use that to their benefit and relocate?
To get a possible idea of what the regular population will do once they can work remotely, we can look at what people who retire do. In the U.S., 3 million people retire per year and 1 million of them relocate once they hit retirement and are not tied to their work anymore, so about one-third.
But retirees might be more tied to a place: 1) they might need care from their kids and 2) they might've already built up life long communities around them, longer than their younger people in the middle of their careers.
Thanks to a recent Upwork study, we actually have some data on it now too:
"Anywhere from 14 to 23 million Americans are planning to move as a result of remote work. Combined with those who are moving regardless of remote work, near-term migration rates may be three to four times what they normally are." - Upwork study in October 2020
I did my own little Twitter survey too; it's skewed a bit since the people who follow me are mostly in tech and startups. From my followers, almost 57% of people have relocated or are planning to relocate now that they can work remotely.
Remote work will boost mixed zoning
Apart from changing where we move to, remote work will also change the neighborhoods we already live in.
When I grew up in the nineties, in our town's street we had a bakery, a butcher, a library and even a blacksmith. That meant you could walk to what you needed in less than a minute.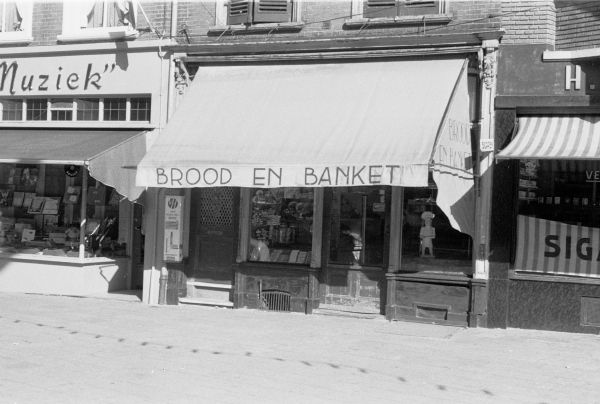 The bakery and butcher got replaced by a big supermarket, and the blacksmith was shutdown when hardware stores opened up. Both requiring a ~30 minute walk or ~15 minute drive.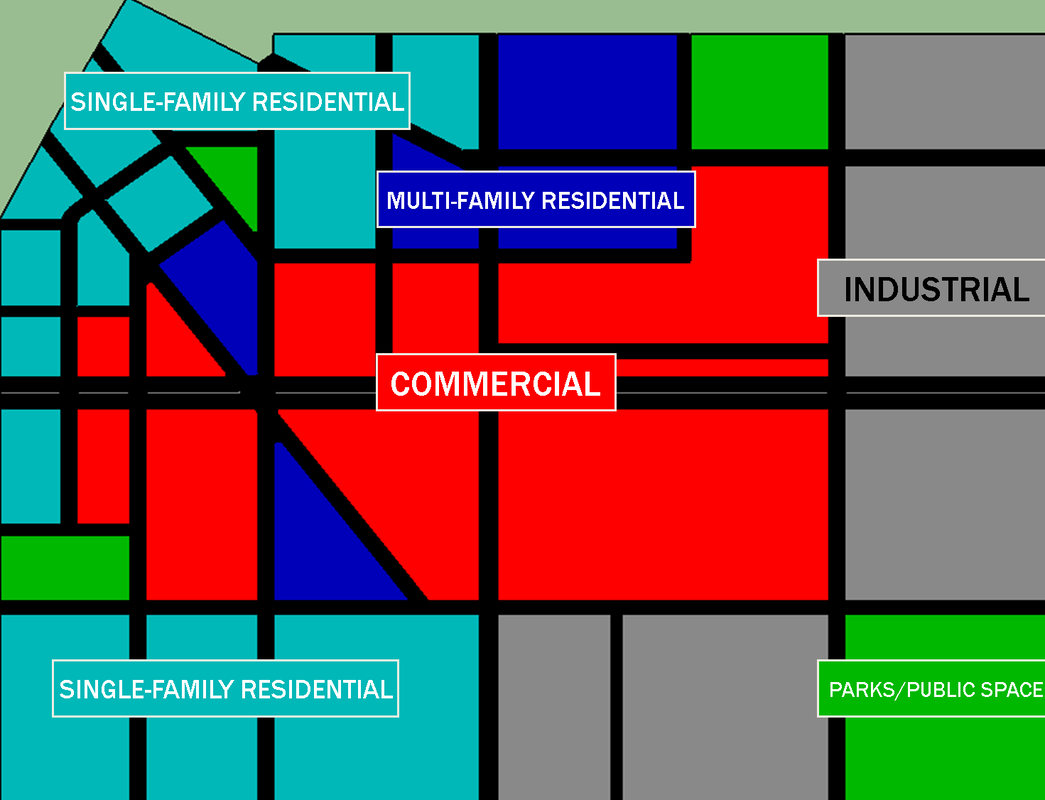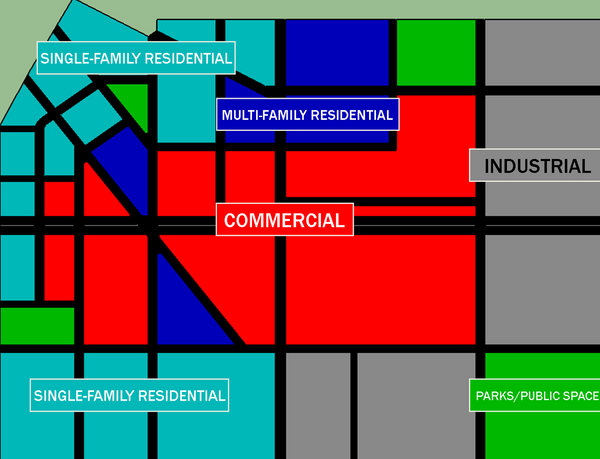 As much as U.S. is famous for separated zoning, this is a worldwide phenomenon since the nineties: in many places in the last decades we've moved from a healthy mix of homes and shops in a neighborhood to separating residential and commercial. Instead we now have:
Residential neighborhoods where people come home to after work and sleep and then leave back to work the next day. There's no commerce like it used to.
Business districts with commercial zoning where people come to shop and work in the day, which then becomes desolate ghost towns in the evening
A lot of car traffic because the office, shops and our home is all separated and now we need to drive to everything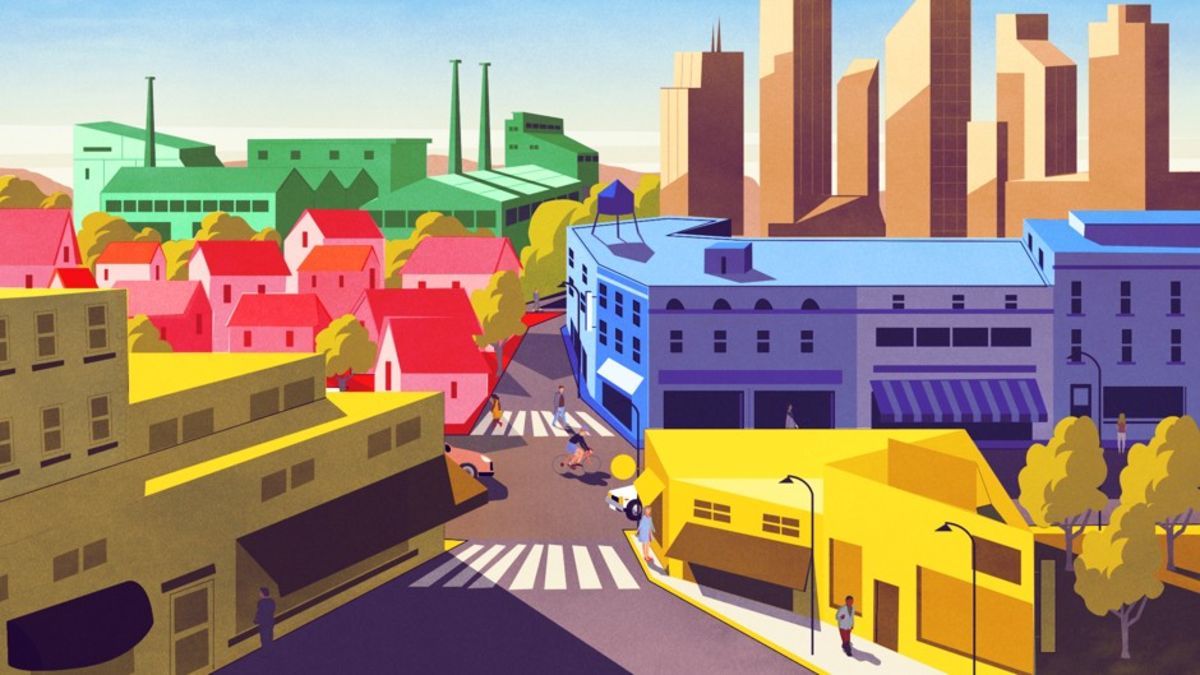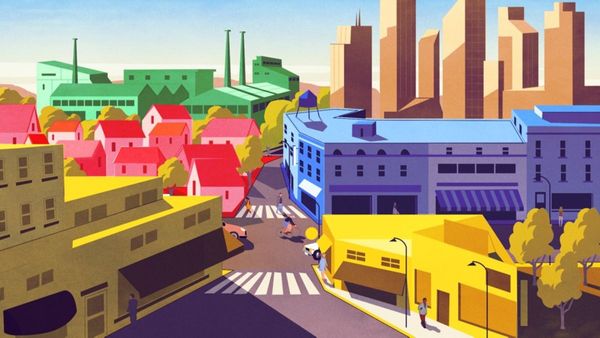 As many experienced during the lockdowns of 2020, where people were suddenly spending all day at home, in their neighborhoods. The local feeling of community increased as people had time to go outside for walks and run into their neighbors. Neighborhoods became places to live again, not just sleep.
With people working remotely, we'll also see a demand for neighborhoods to become more livable for remote workers. That means residents will demand coworkings and cafes to work from and to meet others in the area. With people spending more time around their house, there'll be an increase in demand for local leisure activities. Locals parks will become more important. As will be local daycare facilities for kids.
That means remote work will enable a push for mixed zoning, and we'll have less far away commuting and cars everywhere.
Education
As millions relocate and work remotely, many will bring their families. That means there'll be a need for high quality schooling from young kids to university students. Lots of places don't have great schools though.
There's a lot of innovation happening in this space now with lots of startups like Galileo offering online education for kids to teenagers.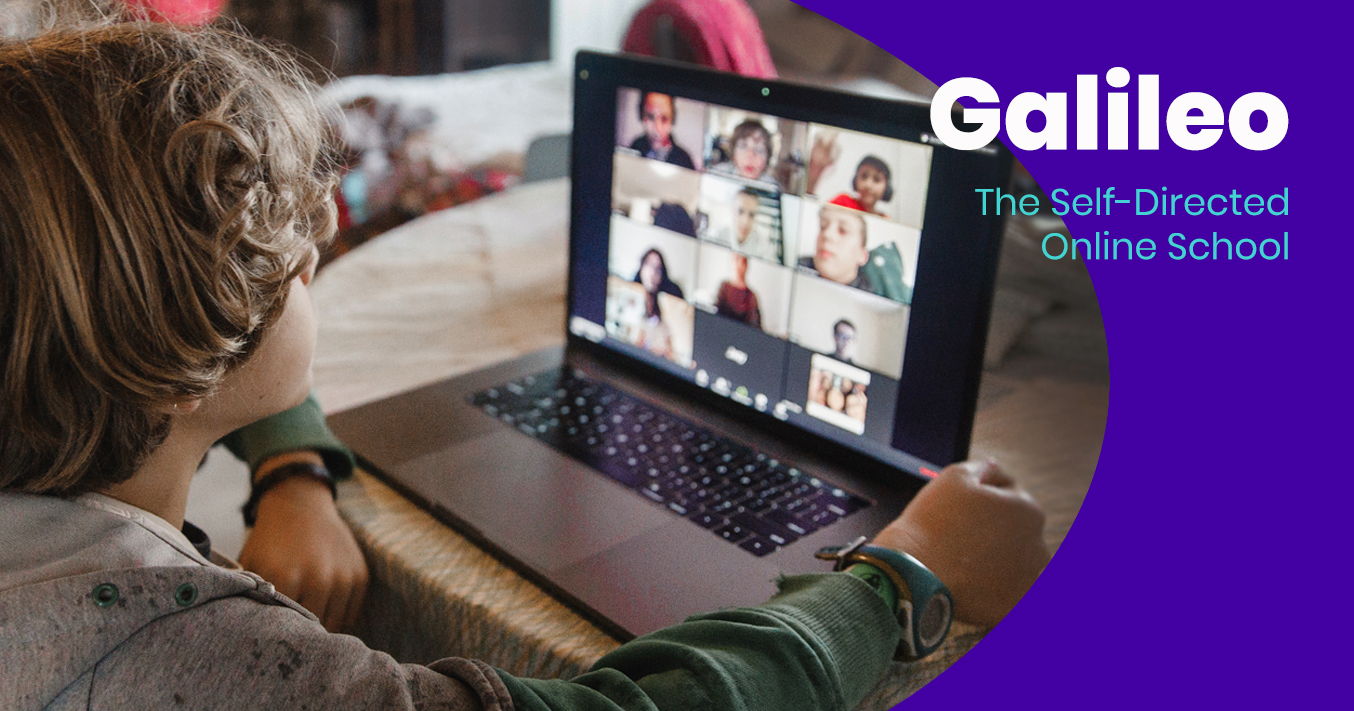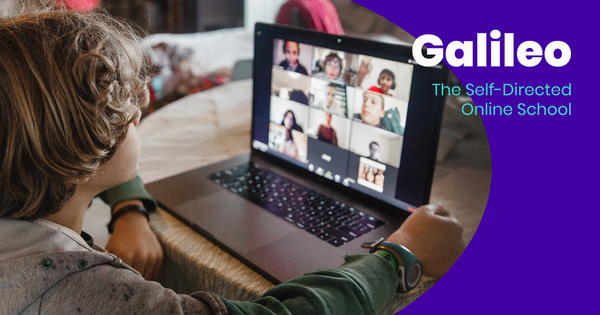 The problem is that online education and homeschooling lacks the most important part of school I think: an offline social environment with other kids.
A solution to that I think, which will take time to build (and maybe you can help build it) is having a mix of 1) centralized high quality online schooling, executed by an internationally trusted institution like Harvard, 2) practical group classes to do the coursework ran by local schools affiliated to and certified by the trusted institution.
That means we can have 1) the benefits of high quality online education in remote places where schools might not be so great, with 2) the benefits of offline education in local classes where kids also learn the social skills from being in a group.
The greatest migration in history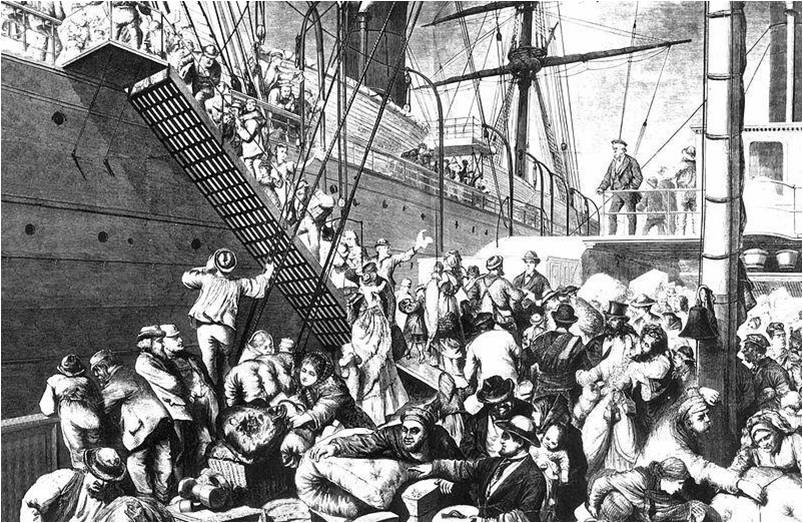 The largest migration in human history, the Great Atlantic Migration, saw 37 million Europeans move to the United States over two centuries.
The combined work force of the U.S., Canada and EU is 400 million people. If 50% of those will work remotely, that's 200 million people. If 20% of those relocate, that's already 40 million people. And that's not including their dependents like partners and family, which could double that number. And then we're not even counting the rest of the world where remote work is also rapidly being adopted.
Even if we go extremely conservative and assume only 10% of the global work force of 3 billion people will work remotely, and 20% relocate because of that, that's already 60 million people.
Therefore, as remote work becomes accessible to the global workforce in the next decade, we'll have far more than the 37 million people who relocated in the Great Atlantic Migration, as they're not tied to places by office work anymore, making this the greatest migration in human history. Even if it's relocating inside big countries like the U.S, it's still migration.
That makes this this the largest human migration in history, all due to the adoption of remote work.
Next week we'll be pushing a little bit further than in the next decade to see how remote work will change society after that, including robots and universal basic income.
Let me know your ideas on Twitter and I'll implement them in the next post! And if you liked it share this tweet:
P.S. I wrote a book on building indie startups called MAKE. And I'm on Twitter too if you'd like to follow more of my stories. I don't use email so tweet me your questions. Or you can see my list of posts. To get an alert when I write a new blog post, you can subscribe below:
Follow @levelsio